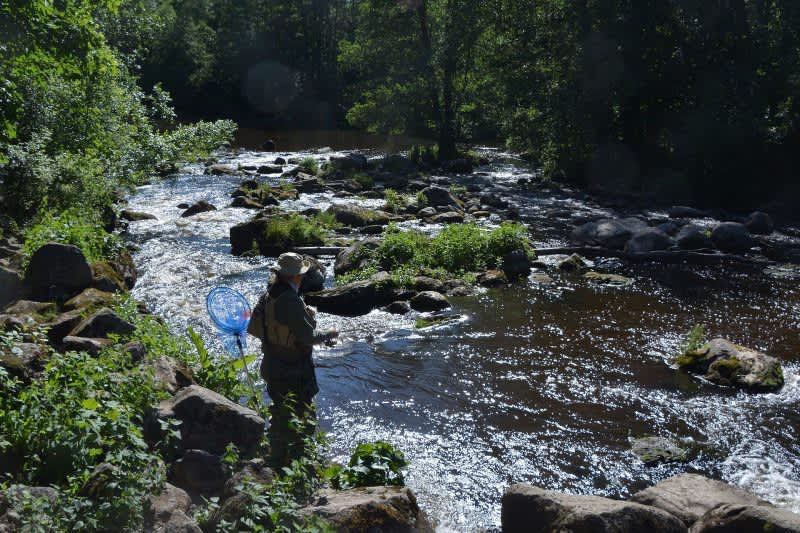 +
–
Table of Contents

In what situations is a collapsible fishing rod better than a one or two-piece rod?
When space or convenience is paramount. Collapsible fishing rods have a lot of disadvantages and tend to be a little more complex to collapse properly the first few times. However, if you fly a bush plane, have a side-by-side, or a small kayak and want to be able to fish, a collapsible rod is a way to go due to its efficient use of space and ability to snag you medium-sized fish without much of a hassle. They won't win you a fishing tournament but if you're looking to catch yourself a meal they can do the job perfectly without bulking out your gearset.
What is the importance of rod lenth when it comes to fishing?
Aside from space concerns, longer rods tend to give you a greater range to cast with. Shorter rods will no doubt be stronger and more durable, but longer rods will give you access to hard-to-reach locations if you're fishing from a bank, spillway, or on the shore. If you're fishing in waders or have access to a small boat,  you could probably optimize your setup for a much smaller rod and capitalize on your space-saving abilities.
What are the pros and cons of mini fishing reels?
Any smart person is going to pair their collapsible fishing rod with a mini fishing reel. These compact reels can be perfect for hiking or camping due to their lightweight nature, compact size, and ability to still catch fish large enough to feed yourself on the trail. The biggest disadvantage of small reels like this is that they are quite limited on the diameter and strength of lines you can field and the smaller diameter reel also means that a fighting fish will feel like it is giving you a tougher battle as you're trying to reel it in.
We are committed to finding, researching, and recommending the best products. We earn commissions from purchases you make using the retail links in our product reviews. Learn more about how this works.