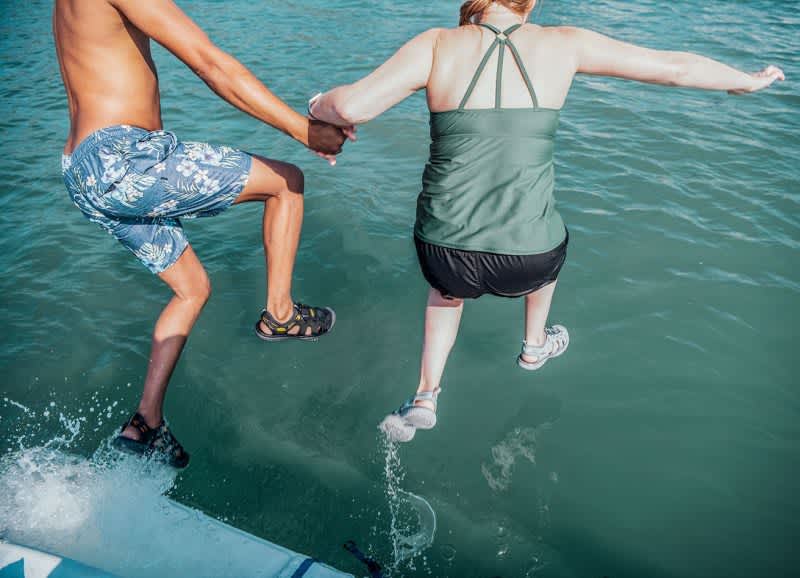 +
–
Table of Contents

Are sandals okay to wear for long hikes?
Hiking in sandals has a lot of advantages including more breathability, and less water retention when crossing creeks, and streams, and they also have the benefit of air-cooling your feet throughout the day as opposed to making them sweat inside hiking boots or shoes. The only real major downside to sandals is that they more often than not tend to be more uncomfortable to wear and lack any sort of ankle support that you'd need for really rough terrain. Another downside is that they can collect debris quite easily underneath or inside of the sandals making them uncomfortable till you can stop and remove whatever has wandered into your insole.
Do sandals provide enough traction to keep me from slipping?
Some do. Most of the options on this list are pretty good at keeping you stable on water but cheaper sandals, likely the ones you'll find for less than $50 or so at Wal-Mart and the like, will probably not have the right kinds of materials and traction patterns that dedicated river or hiking sandals will have on them. If you're planning on going on boats or hiking in areas with water in sandals, its best to spend the extra cash on a quality pair that can handle some moisture without putting you on your rear.
Should you wear socks with sandals to keep you from getting blisters?
Although it is a fashion faux pas to wear socks with sandals, sometimes it's just a good idea. If you're going to be around a lot of sand, grit, or dirt and don't like the feeling or abrasiveness on your feet when that kind of stuff inevitably gets inside your sandals, a cheap pair of neoprene socks will do the trick of keeping debris out of your toes and feet and still maintain the water-friendly nature of your sandals.
We are committed to finding, researching, and recommending the best products. We earn commissions from purchases you make using the retail links in our product reviews. Learn more about how this works.