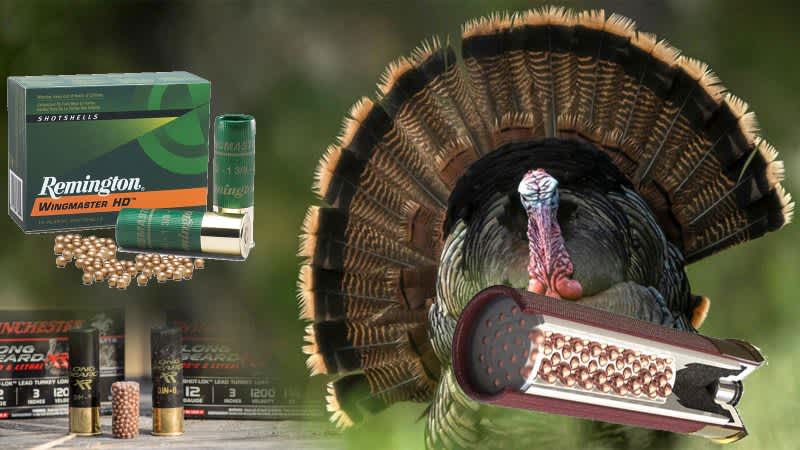 +
–
Table of Contents

What ammo do you use for turkey hunting?
Generally you'll want to use a 2 and 3/4inch or 3-inch magnum turkey hunting load. This should be more than enough to reach out to what many consider to be the maximum turkey hunting distance and proper turkey hunting loads with the proper chokes can produce a nice tight pattern that will ensure a clean kill. There are many varieties of shot available to you depending on your shotgun's bore so it's best to test out any new ammo on a shotgun patterning board before you go hunting with it.
What types of Chokes are best for Turkey Hunting?
It is almost universally agreed upon that a full choke is the best option for turkey hunting. Not only will a full choke keep your shot pattern tight out to greater distances, it also has the added benefit of making sure you don't accidentally involve other turkeys in the kill and possibly end up with a fine for accidentally killing a tom you don't have a tag for. As a good rule of thumb, you should use a choke that has no fewer than 100 pellets at 100-yards on a shotgun patterning board.
Can you hunt turkey with a 410 bore shotgun?
If you had asked me this question 10 years ago I would have thought you were crazy for asking but the fact of the matter is that it's entirely possible for you to hunt turkey now with even a 410 bore shotgun. With new offerings like Federal's TSS tungsten shotgun loads, you can effectively reach out to about 30 or 40-yards without issue. However, you should be acutely aware of your shotgun's capabilities as well as your ammo's and your own – Try it out at shorter distances before you try reaching out to "traditional" distances.
We are committed to finding, researching, and recommending the best products. We earn commissions from purchases you make using the retail links in our product reviews. Learn more about how this works.