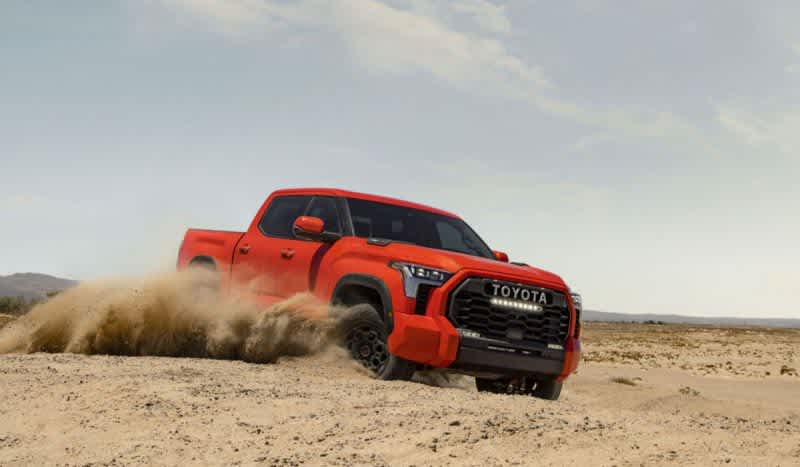 The Toyota Tundra has been around for a while now, and is a very popular full-size truck. These trucks make lots of horsepower and are widely known for retaining value. I have had the opportunity to spend some time behind the wheel of one a few months ago and was truly tempted to trade in my Tacoma – That is, until the wife put on the brakes. While the "current" generationTundra is a great truck, it has been around for a long time, remaining mostly unchanged since 2007. I'll admit, I'm glad I waited. Toyota recently took the covers off the all-new 2022 Tundra and I want one – Bad! My wife is already coming up with reasons to say no, but she's going to have a fight on her hands. Why say no, when saying yes to a 2022 Toyota Tundra sounds so good?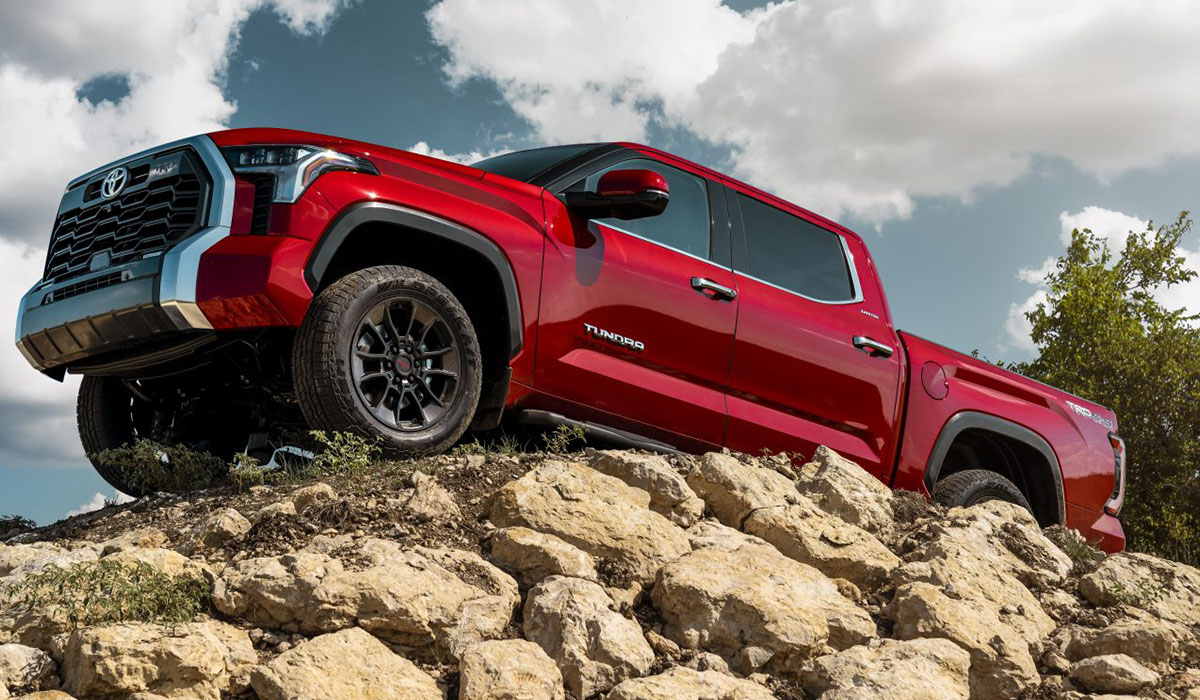 New motors
The all-new Tundra comes with two powertrain options: a twin-turbo V6 engine and a hybrid twin-turbo V6, with the hybrid powertrain being the most powerful of the two. Mated to both engines will be a 10-speed Electronically Controlled Automatic Transmission with intelligence (ECTi). The new 10-speed features a sequential shift mode, uphill/downhill shift logic and TOW/HAUL driving modes.
The "standard" twin-turbo V6 pumps out 389 horsepower and 479 lb.-ft. of torque. The Tundra i-FORCE MAX hybrid powertrain pumps out a jaw-dropping 437 horsepower at 5,200 rpm and a staggering 583 lb.-ft. of torque at only 2,400 rpm. i-FORCE MAX relies on the same twin-turbo V6 platform but features a motor generator with a clutch located within the bell housing between the engine and 10-speed automatic transmission. In essence, the motor generator is built in-line to provide additional power that is transferred efficiently via the transmission, while the engine start-up, EV driving, electric assist and energy regeneration are solely done via the parallel hybrid components.
Towing and stuff
Different driving modes lets the motor seamlessly switch between hybrid and full-gas modes to optimize your fuel economy and towing performance. So those of us who haul bigger boats and campers can enjoy a smooth ride. A couple new towing modes help with towing even more, letting you use different performance enhancements for big and small trailers alike. Towing capacity is now 12,000 pounds.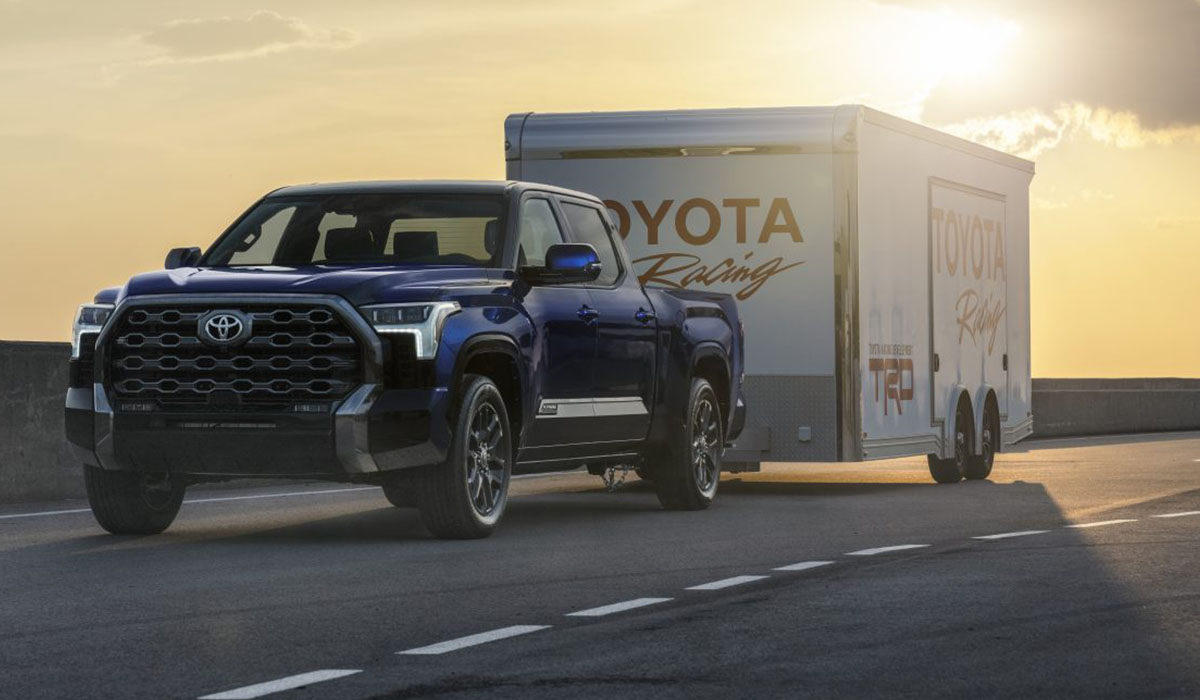 TRD Pro models and optional with the TRD Off-Road packages are driving modes designed for leaving the paved world behind. Multi-Terrain Select offers adjustable settings to help control wheel spin on a variety of terrain. CRAWL Control functions as a low-speed, off-road cruise control that allows the driver to focus on steering while it maintains one of five selectable speeds. Downhill Assist Control is another off-road feature that helps the driver navigate tricky slopes by limiting the speed of the vehicle during descent. I have used these features on previous Toyota models and can say that they make a great off-road truck WAY better.
Other stuff to like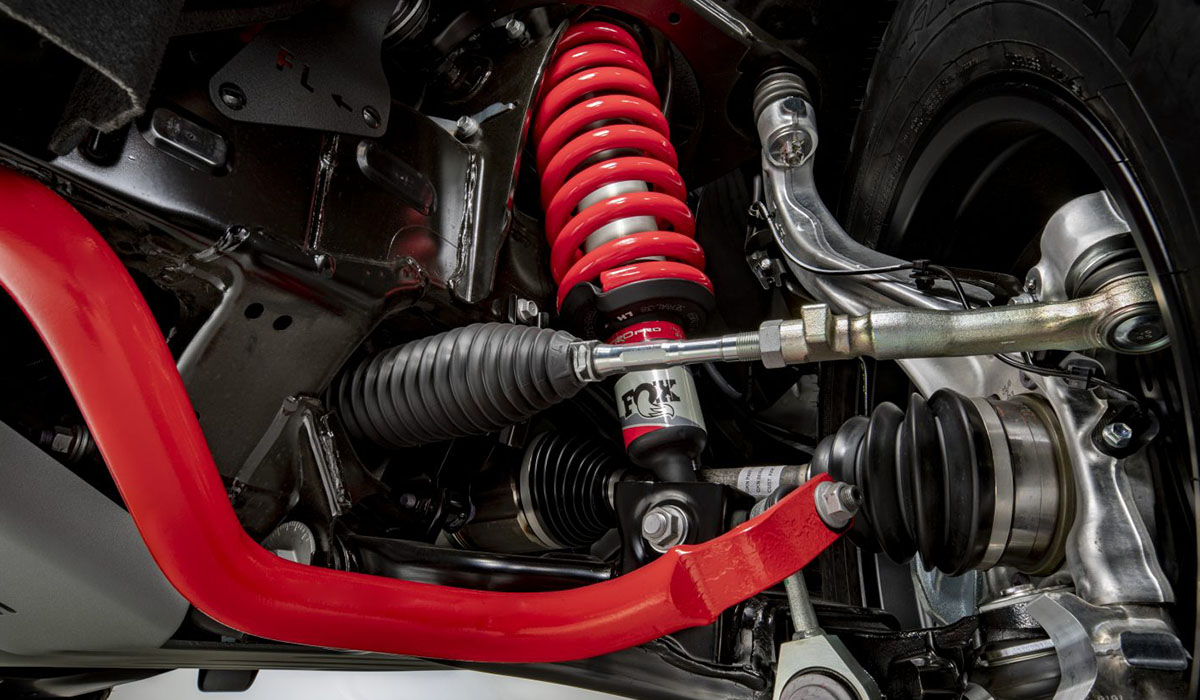 The new Tundra has coil-over suspension all the way around, eliminating the old leaf-spring setup. This is mated to an all-new chassis that takes a different approach than previous trucks. The rear of the frame widens to aid towing and hauling, while bigger crossmembers help with rigidity. Toyota used the suspension geometry to make the ride quality much improved, but have no mistake, it still drives and functions like a truck.
The bed uses Toyota's new Sheet-Molded Compound construction, which makes the bed strong and more dent-resistant, while also being 20% lighter than before. They also used aluminum cross member bed supports to make the bed even stronger while keeping the weight down.
Inside the cab is an all-new interior with an optional 14-inch touch-screen information system with all the cool goodies we've come to expect in our vehicles these days. Other digital displays show diagnostic information for the truck.
This only scratches the surface of the 2022 Toyota Tundra. For more information go to https://www.toyota.com/upcoming-vehicles/tundra/.