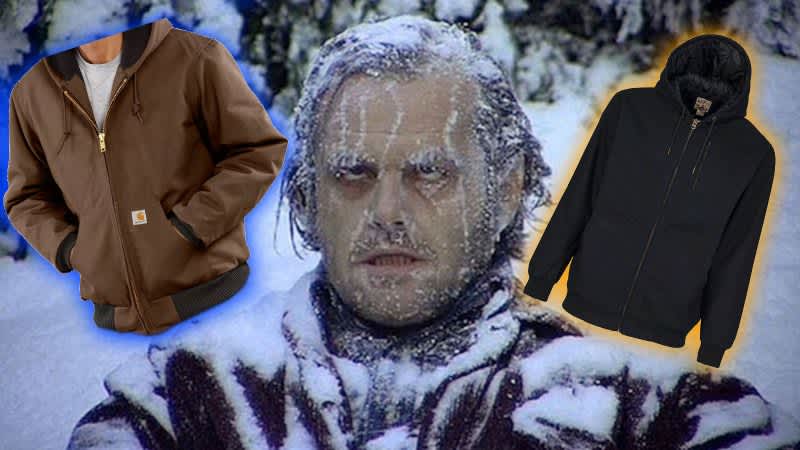 +
–
Table of Contents

How to pick the best winter coats
There are several things to keep in mind when looking for the perfect winter coat for you. You want one that will keep you warm and dry and be just right for where you live and play.
Warmth
Insulation is a key factor. The traditional warm insulation is natural down, the fluffy feathers birds use to keep themselves warm during winter months. Goose down is the most popular and it is extremely warm. The only drawback is weight, which can be quite a bit if it gets wet.
Wool is another natural warm fabric that comes from sheep. It works great as both an insulating layer and as an exterior layer, shedding water fairly well and retaining heat extremely well.
Synthetic materials are very common these days and work just as well, if not better than natural materials. Synthetic down retains heat, yet weighs less, and can handle water better.
Outer shell
The outer shell is what faces the weather, so you should look fir something that at the very least blocks the wind. Wind will strip away body heat faster than anything. It should also block moisture and keep you dry. Materials like GORE-TEX are popular in that they are waterproof, yet breath to let sweat and water vapor out and away from your skin.
Cotton-based fabrics, like those found in workwear  help to block wind, but have the abrasion resistance you need for serious work in the elements.
How much to Winter Jackets Cost?
Winter jackets and coats are generally more expensive than your light raincoats or fleeces. This is mostly due to the increased amount of lining and exterior fabric that is dedicated to keeping you warm and dry. You can generally find winter coats for as little as $75 but some options out there that feature cutting edge insulating and weatherproofing tech can run you north of $300 easily.
Is GORE-TEX really waterproof?
While the GORE-TEX brand initially started off as a brand featuring an entirely waterproof material, some modern GORE-TEX products that are breathable tend not to be completely waterproof. However, they still feature very good water resistance but also have the added benefit of breathability which makes them more comfortable to wear. GORE-TEX has an entire lineup of different products now with varying levels of waterproofing.
What type of winter coat is the warmest?
Parkas definitely offer the most amount of coverage and warmth for harsh winter conditions but they are also extremely hot and tend to be very expensive. Other options include softshell coats which still offer rain protection or even lighter puffer coats which offer great cold-weather protection but tend to be lacking in waterproofing.
We are committed to finding, researching, and recommending the best products. We earn commissions from purchases you make using the retail links in our product reviews. Learn more about how this works.