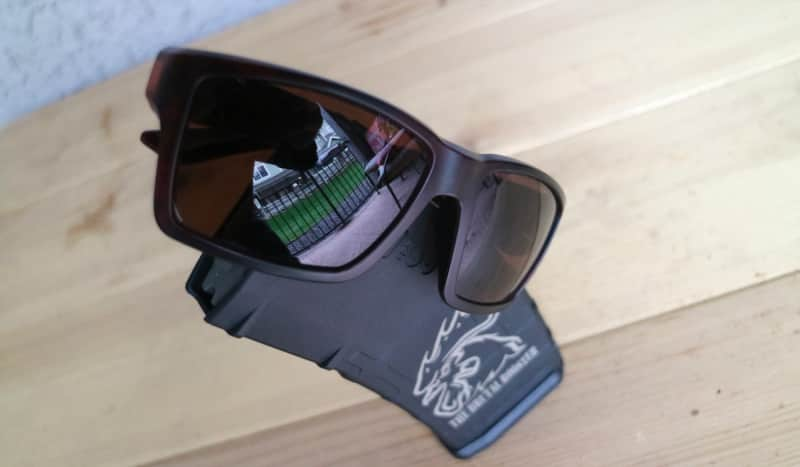 Eyewear can serve so many different purposes in our lives. From helping us see street signs while driving to looking like Tom Cruise, glasses can make it easier to navigate life (and sometimes dating). Sunglasses can be especially helpful. I live in Colorado and we have more sunny days than not. On many of those sunny days, I find myself either on the shooting range or out in nature. This means that I need my sunglasses to be tough. Most people know Magpul for their PMAGs or rifle stocks, but today we're going to take a look at their eyewear. This is the OutdoorHUB review of the Magpul Explorer XL sunglasses. 
Specifications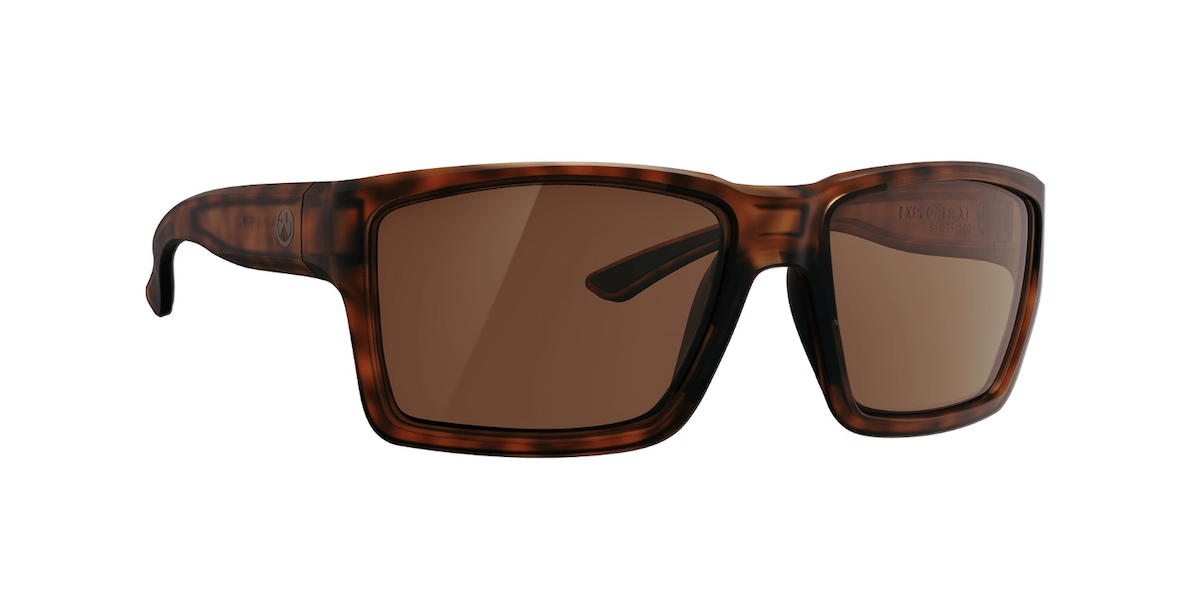 The Magpul Explorer XLs are more than sunglasses. They are made of injected-molded Grilamid TR90NZZ natural. This material maintains its integrity at extreme temperatures and offers outstanding impact resistance. The wrap-around shape keeps the glasses from having a Z87.1 ANSI rating, but Magpul's website says that they're engineered to the same standards as the rest of their eyewear. The lenses are coated with an oleophobic treatment, which is a coating that doesn't allow oils to be absorbed; it's the same coating used on your smartphone screen. 

The hinges use coated stainless steel pins for added strength at the most vulnerable part of the frames. The nose and temple pads feature rubber overmolding for comfort while wearing the Explorer XL glasses for extended periods. MSRP is currently set at $149 even.
First Impressions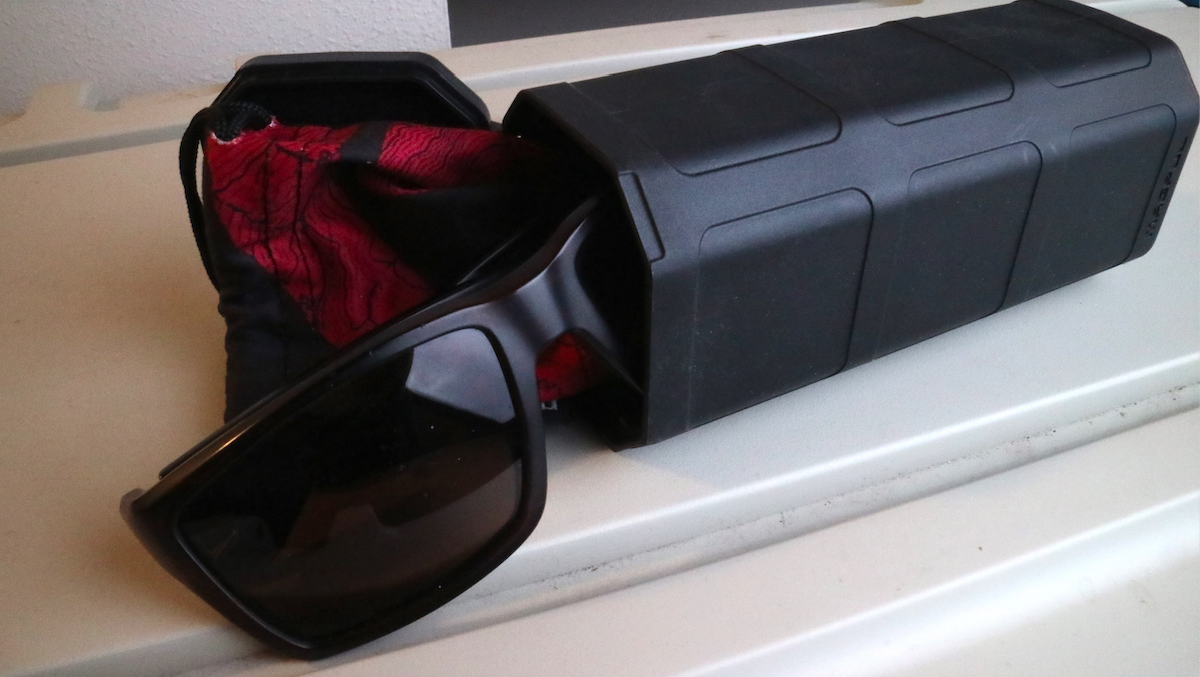 I typically don't care much about packaging, but glasses are different. If you've ever sat on your glasses, you know how important a good case can be. The Magpul Explorer XLs come in a DAKA Can. That's a $20 case that I don't have to pay for when I want to protect my glasses. In my case, I use it to keep track of smaller items that are easy to lose.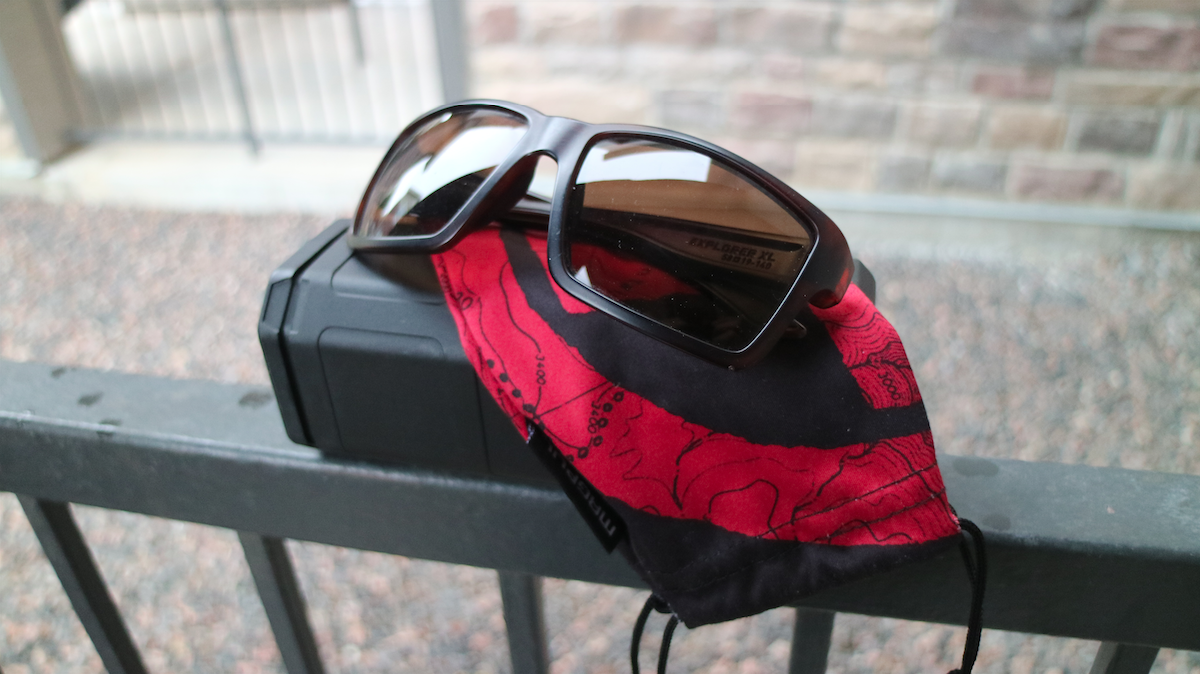 The glasses themselves are lightweight and flexible. The style I got was the tortoise frames with polorized bronze lenses. The tortoise color is subtle and doesn't look like your grandma's frames. You can really only see it when the sun hits them. The fit is spot on for my medium-sized man face. I was very impressed with what I was seeing. 
The Explorer XL Sunglasses In Use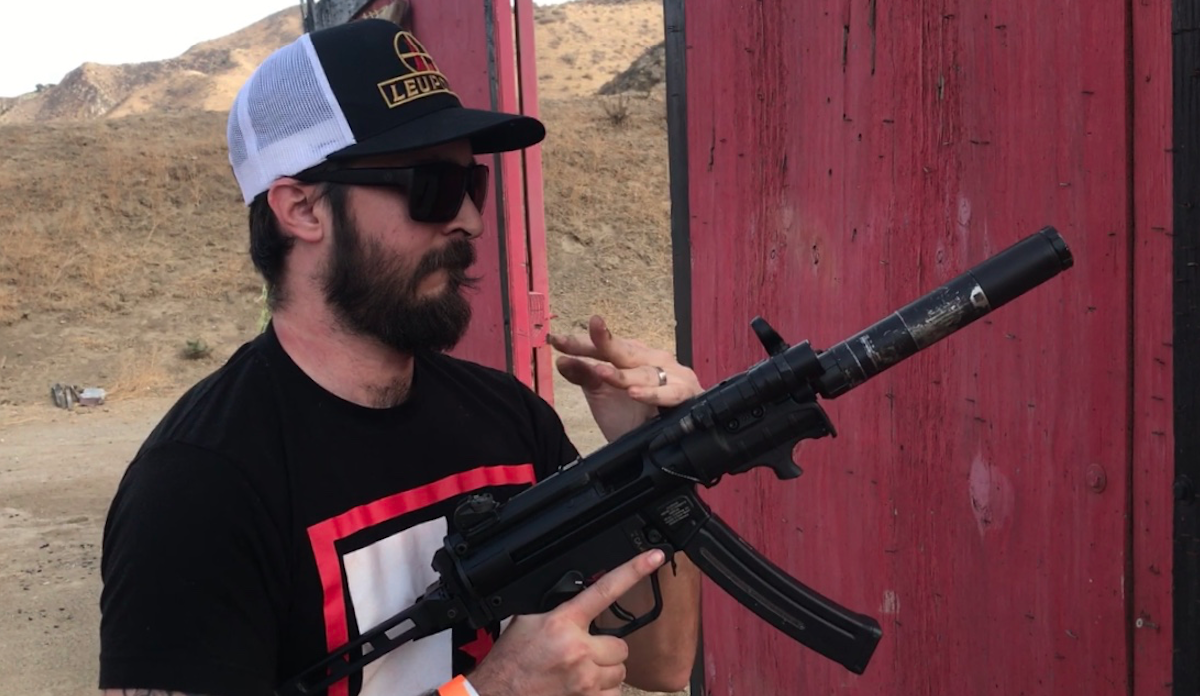 When talking about what the world looks like to the wearer, one thing to note is that I'm colorblind; I have a strong deutan color deficiency. With that out of the way, this is what it looks like to look through the bronze lenses.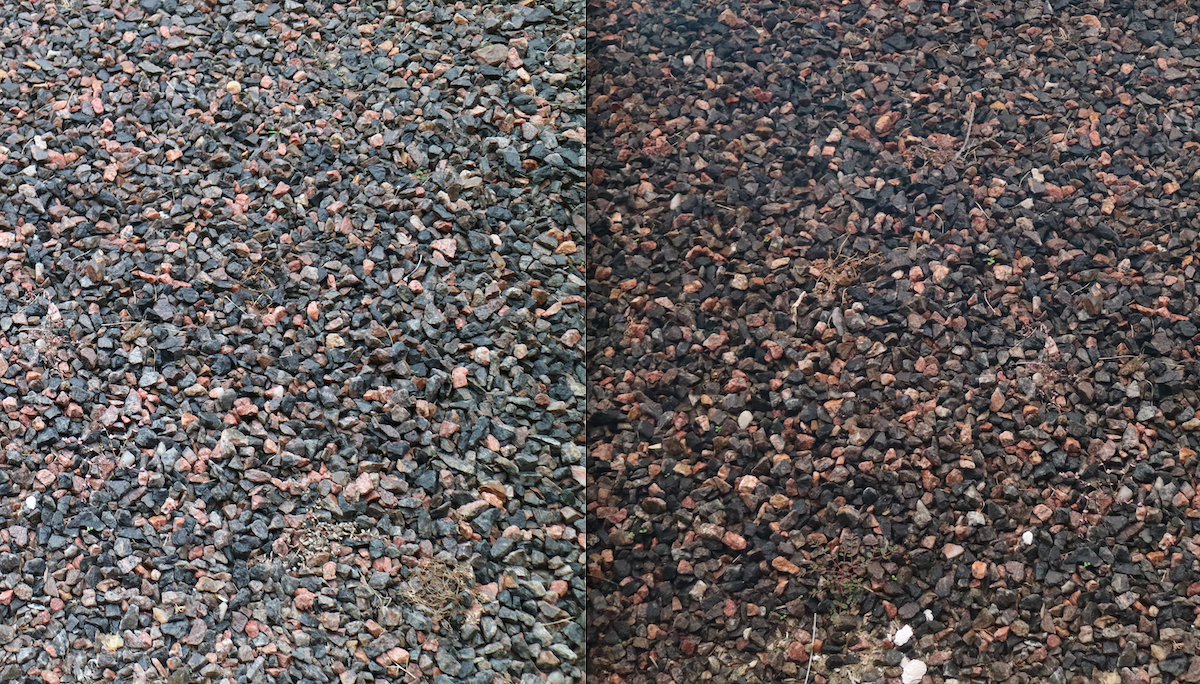 What stands out to me the most about these lenses is that they don't seem to make everything darker. In my experience, most sunglass lenses just darken the image. These give everything a brownish tone, but I feel comfortable wearing them even in lower light environments or while driving at dusk. They are also great with glare mitigation. I drive a Ford Edge. These are notorious for having a windshield glare that's borderline unsafe. When I wear my Explorer XLs, that glare is greatly reduced.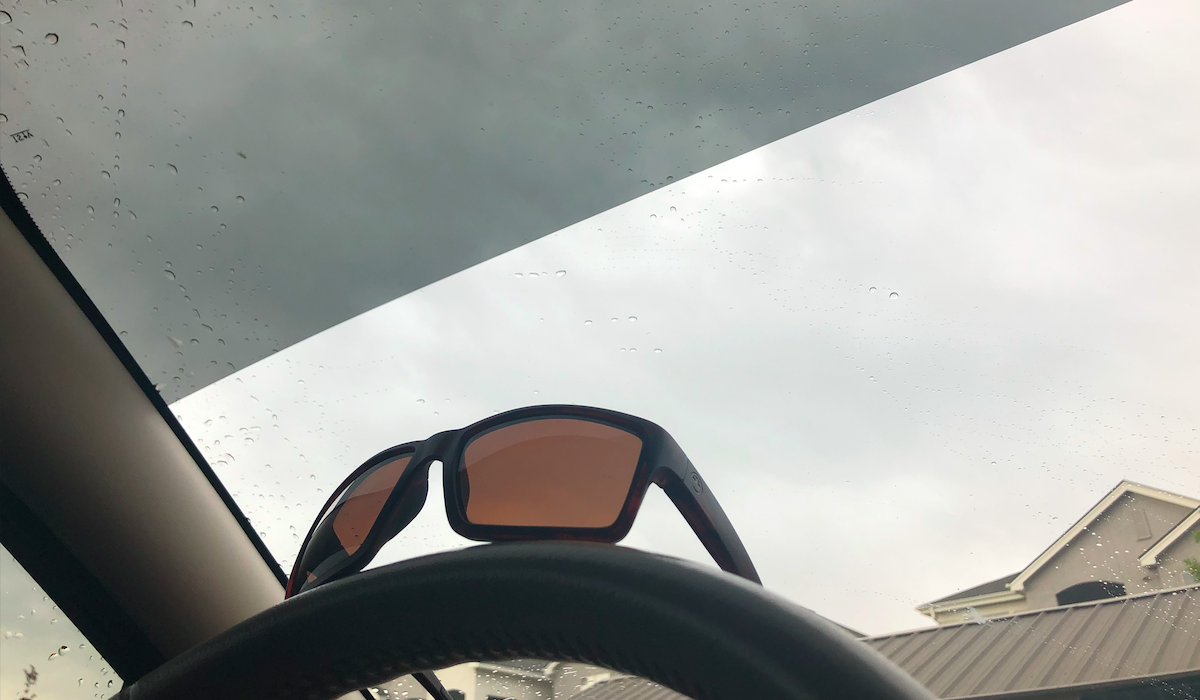 The temples are lightweight and thin, but not so thin that they're fragile. With some other glasses, the thickness of the temples can cause soreness on the back of my ears when worn for a full day. The rubber overmolding for the nose pads is small but effective. They keep my nose comfortable, and the bridge does not get excessively sweaty.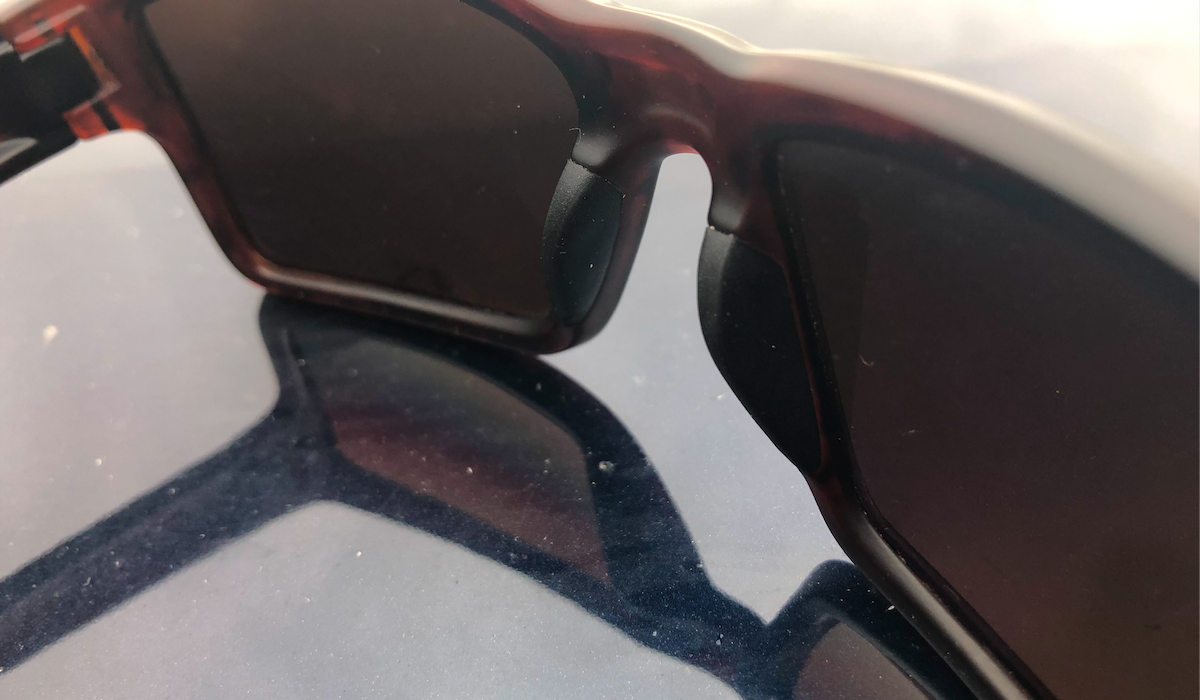 Final Thoughts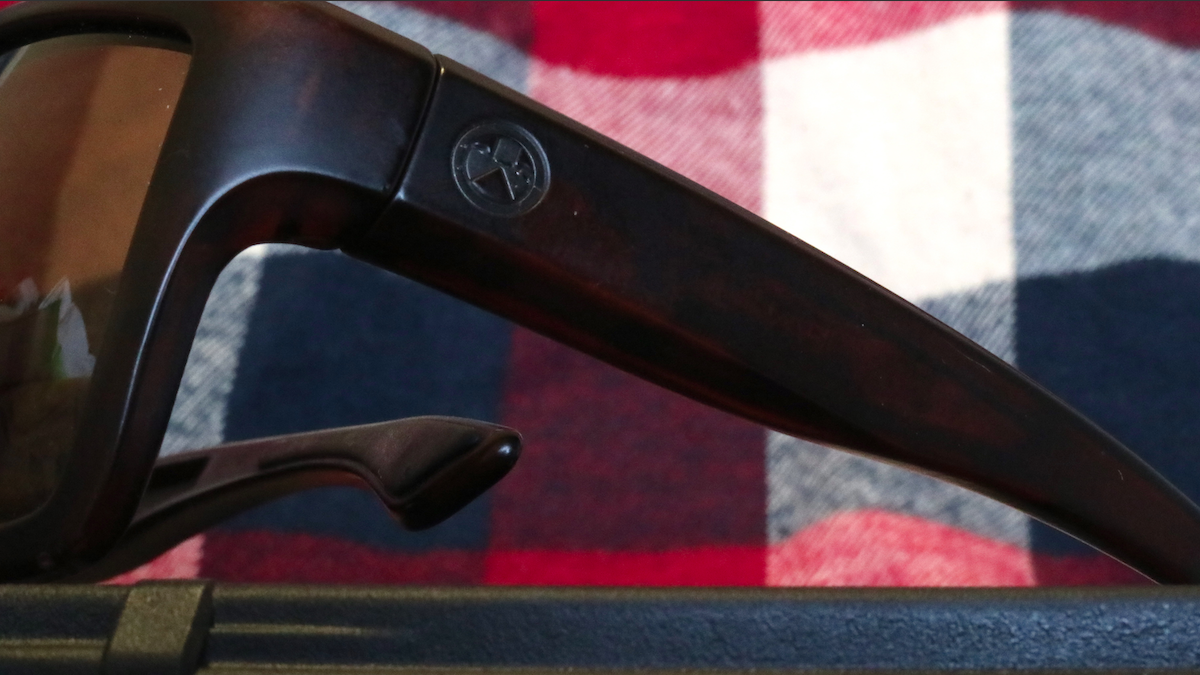 There are a lot of things to love about these glasses. They're stylish, durable, and can be worn as eye protection indoors and outdoors. The wrap-around shape also makes the Explorer XL glasses far less distracting and minimizes blind spots while I drive. While hiking or doing other activities in nature, the bronze lenses keep things looking even, making movement very easy to detect. I also find the price to be reasonable. While some companies just pick a premade frame, slap their logo on it, and upcharge like a pharmaceutical company, these were well thought out and offer a lot for the price of admission.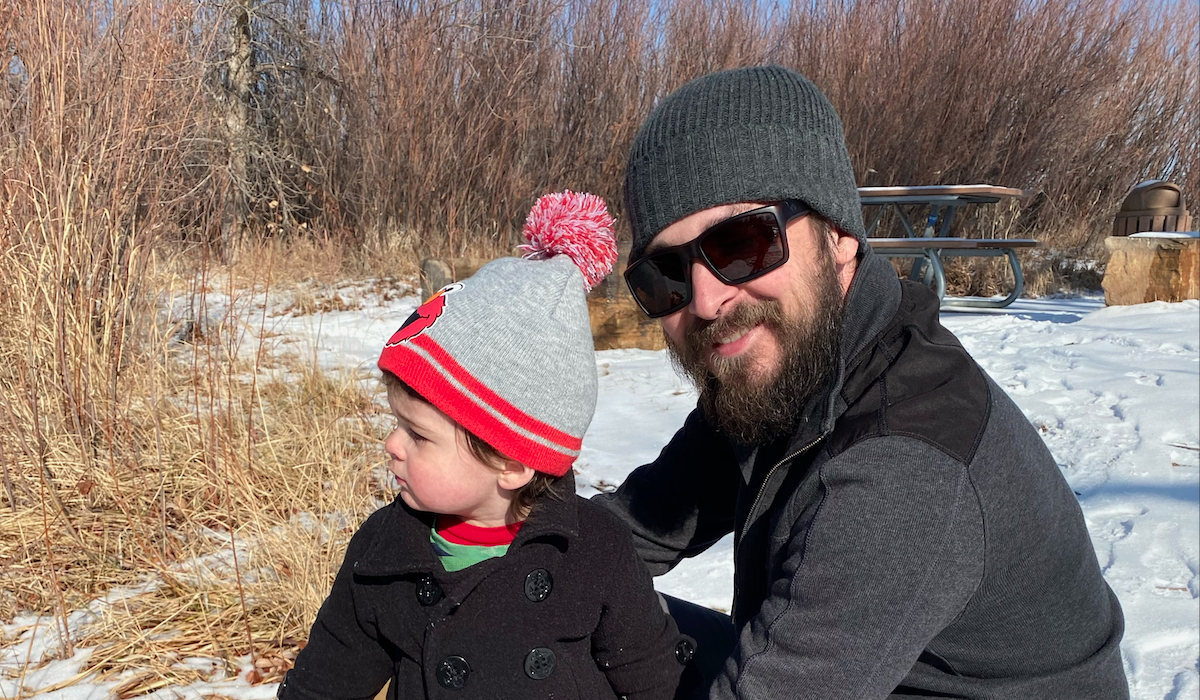 Negatives are difficult. In all honesty, I really love these glasses. I didn't request these for review. My wife bought me these as a gift, and I was so impressed, I decided I needed to share my thoughts and hopefully get more folks on board. If I had to gripe about something, I would say that I'd like to see a little more Magpul in the design. A couple of subtle PMAG ribs near the hinge could be cool. Also, with Magpul being a company that makes accessories for modular weapon platforms, some modularity would be a huge bonus. There's plenty of room in that DAKA Can for a set of clear lenses or other swappable options. For the price, however, I don't feel that the glasses are lacking in any way.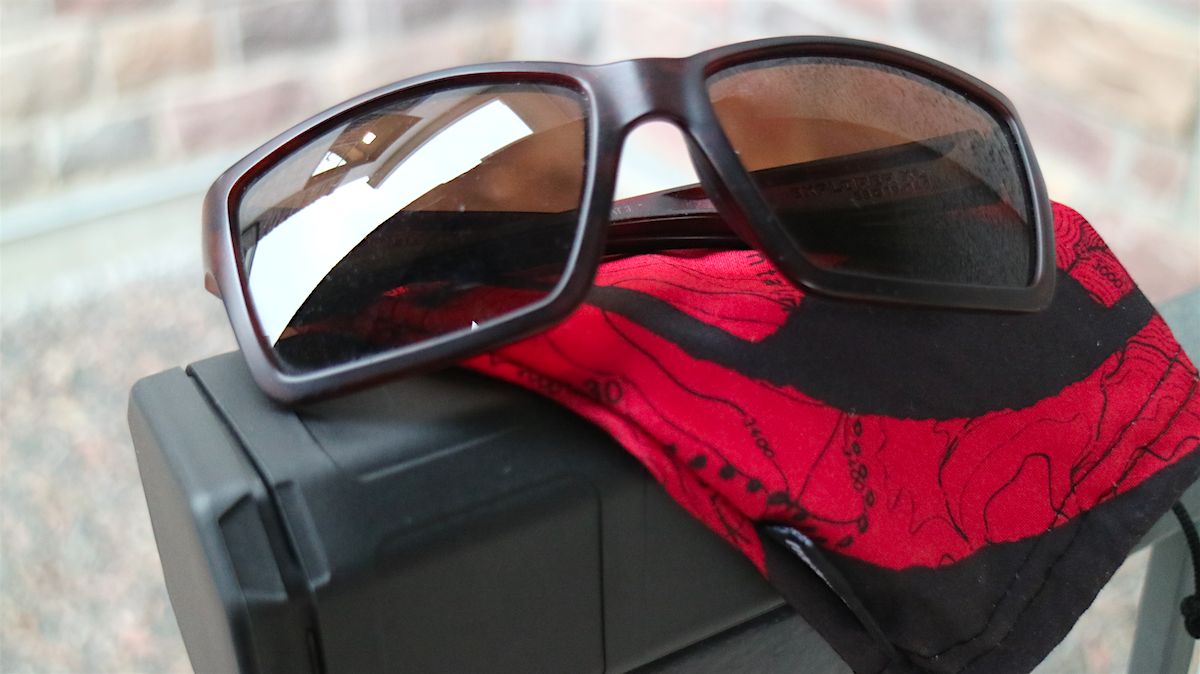 If you're looking for a new set of shades that get you more than just a second glance from a potential suitor, I would highly recommend taking a look at the Magpul Explorer XL glasses. You can pick up a pair directly from Magpul by heading to their website. You can also follow Magpul on their social media platforms. They can be found on Facebook, Twitter, YouTube, and Instagram. Thank you for reading and remember to always protect your eyes!