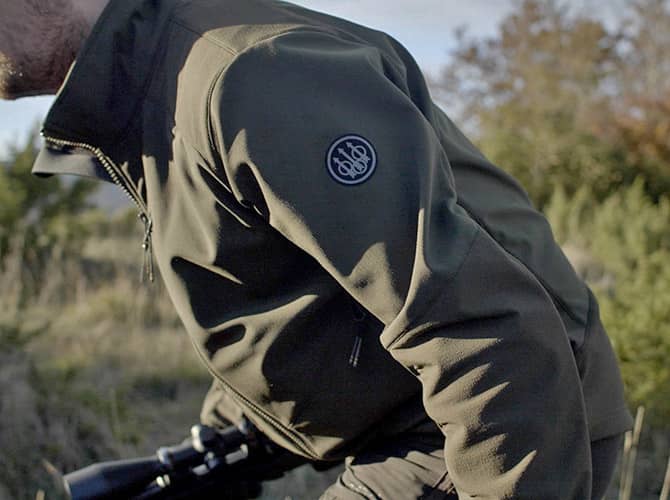 Beretta has released two new pieces of outerwear, optimized for hunting and other outdoor sports.
On the right is the Windstryke Hoody, and on the left is the Butte Softshell Jacket: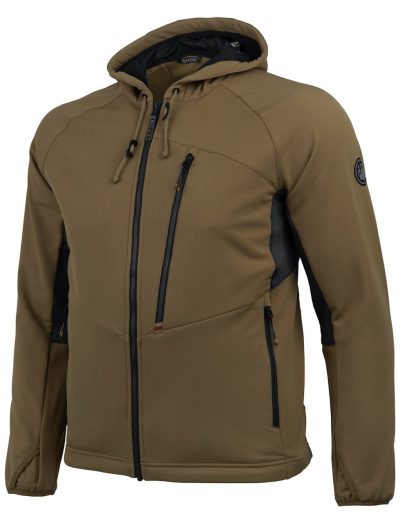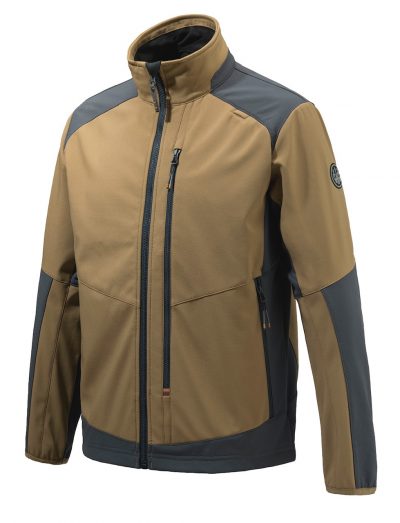 Both are in the mid-weight/light-weight category, and seem perfect for early season hunting or waterfowl hunting. They could also work as layering pieces to wear under a coat and strip down to when the sun's up, or exertions increase.
Here's what Beretta has to say about the Windstryke:
Accokeek, MD (November 11, 2021) – Beretta is pleased to introduce a new product to our versatile Xtreme Waterfowl Gear collection – the Windstryke Hoody. Ideal for any
hunting or outdoor recreational activity, this men's hoody is made of breathable and warm mid-layer insulating materials for all-day comfort.

This new zippered hoody is water-repellant and windproof with a 4-way stretch softshell design and a grid fleece lining to aid in body temperature regulation. The outer material
is treated with a DWR – Durable Water-Repellent – treatment to ensure that you stay dry even in the worst conditions.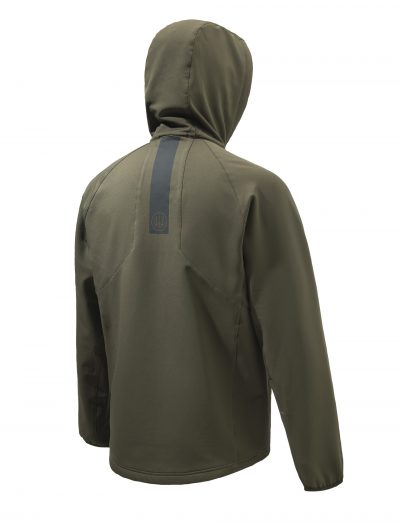 It's really neat to see a hoody that offers some rain protection, since most hoodies are not water proof or water resistant. This would be great to wear during late spring or early fall, when it's still warm, but you don't want to get soaked in light rain or dense fog. Here are some more features from the Windstryke Hoody:
YKK zipper closure
Oversized comfort hood with drawstring
Oversized chest pocket with various compartment organization and zipper closure
Raglan sleeve to aid in movement
Neoprene placket under zipper
Elastic band on the wrist
Sleeve hem thumbholes
Drawstring regulation at the bottom
Rubber logo on the left sleeve
Regular fit
The hoodies are available in Otter, Green Moss, and Ebony and retail at Beretta.com with an MSRP of $149
The Butte Softshell is designed to fit a similar, but nuanced niche in your hunting layer collection:
Accokeek, MD (November 11, 2021) – Beretta is pleased to introduce a new product from our FW21 clothing selection – the Butte Softshell Jacket. Made of lightweight,
stretchable, and breathable materials, this versatile jacket is ideal for any hunting or outdoor recreational activity. This new addition to our existing technical Upland collection
is a lightweight version of the popular Gore-Tex® waterproof Breakaway GTX Jacket. Both jackets are suitable for early season or mid-morning wear when water-repellency is
not as much of a concern.
It seems that Beretta's customers wanted a lighter (and cheaper) version of the Breakaway GTX jacket, which has 100% waterproof Gore-Tex, and an MSRP of $329. In contrast, the Butte Softshell is "lightweight, stretchy, and breathable," with a light DWR  ("Durable Water Repellent") treatment on the outer material, and an MSRP of $179.
This new jacket does seem very movement-friendly, with lots of thermal venting options and stretch panels in key body areas: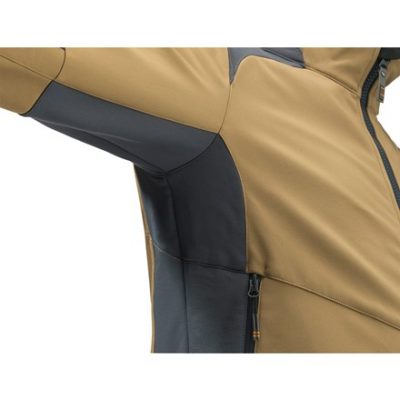 Here's a rundown of the Butte Softshell specs:
Inner collar in warm and comfortable microfleece
YKK zipper closure
Radio Pocket with hole for the antenna
Front pockets
Elastic band on the wrist
Drawstring regulation at the bottom
Inner pockets with zip and velcro®
Rubber logo on the left sleeve
Regular fit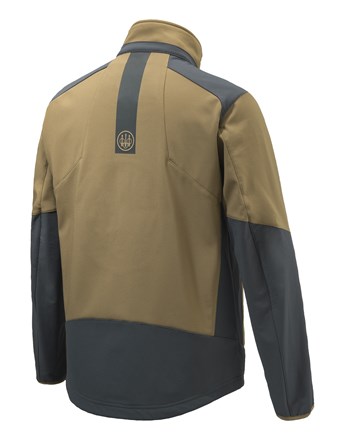 The Butte Softshell is available at Beretta.com, and comes in Green Moss, Otter, Ebony, and an Ebony/High-Viz Orange combo: