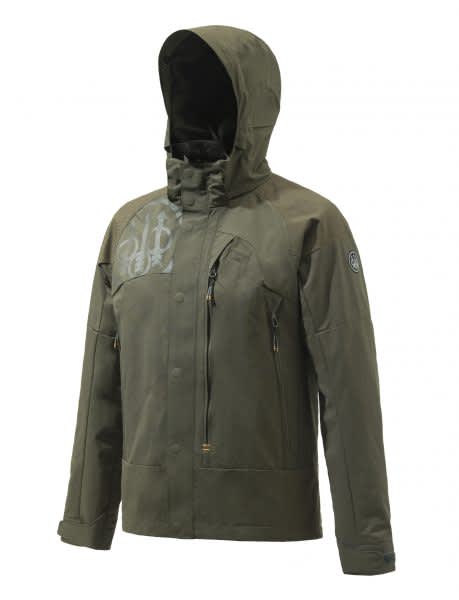 Ever had to cross a meadow of blackberry bushes while hunting? If you hunt in heavily vegetated areas, you know the toll thorn bushes can take on your hunting gear. There's the initial snag of feeling the thorns set in your outer layers, a little prick as they push through, and then that against-the-grain ripping as you tear yourself free.
To fight the pucker brush, Beretta has introduced a new line of protective field gear, the Thorn Resistant EVO Jacket and Pant: 
Accokeek, MD (November 11, 2021) – Beretta is excited to introduce two new products from our FW21 Hunting collection – the Thorn Resistant EVO Jacket and Pant. Created
specifically for hunting activities in which resistance to thorns and bushes is key, this jacket and pant are waterproof and breathable with improved durability thanks to its
anti-abrasion inserts in critical areas.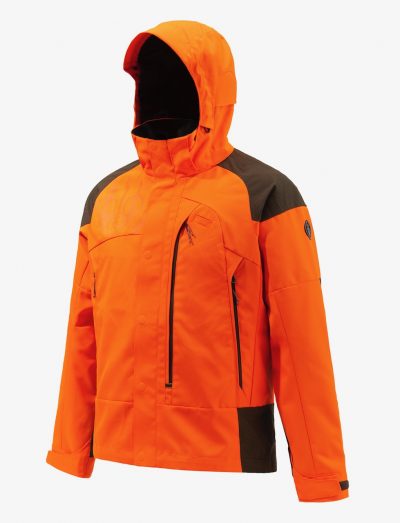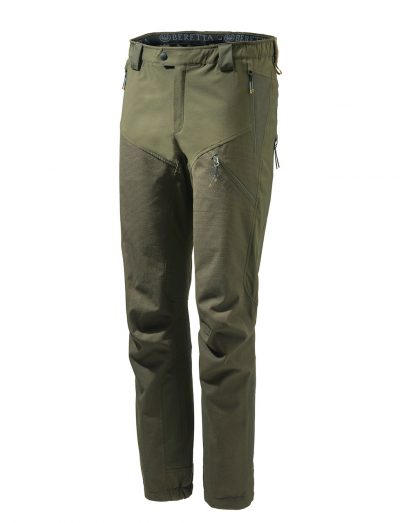 In addition to the high-density yarn construction and anti-abrasion inserts that give this ensemble their anti-thorn properties, the jacket and pants are loaded with features specifically suited to hunters, but also advantageous for hiking, backpacking, search and rescue, and tactical use.
The jacket is available in High-Viz Orange or Green Moss. It comes with:
Removable hood with drawstring regulation "Easy movement" to guarantee a good visual
Inner collar in warm and comfortable microfleece
Closure with YKK zip and zip cover with pressure buttons
Abrasion resistant inserts for better protection
Large front pocket with inner organization for radio and other accessories.
Large side pockets.
Velcro regulation on the wrists
Washable and fully openable gamebag with YKK zip
Drawstring at the bottom
Removable suspender "Beretta Hands Free"
Inner pockets with zip and velcro
Beretta rubber logo on the left sleeve
Fit: Regular fit
The EVO jacket seems to be optimized for the fluctuating temperatures hunters and hikers often experience; starting out really cold, but quickly heating up either due to changing weather or extreme exertion. The jacket and hood feature multiple convertible venting and insulation options, like this adjustable rear hood vent that would be great for keeping your head both cool and dry during a warm rainstorm: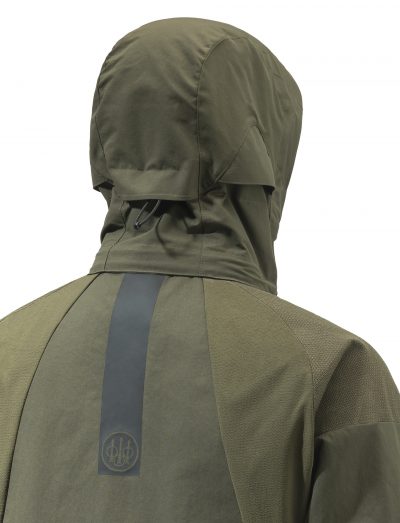 The jacket is gear friendly with many conveniently placed and spacious pockets: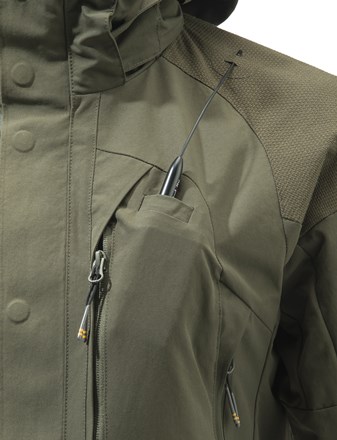 If you like repping brands, Beretta's super-cool logo is prominently displayed: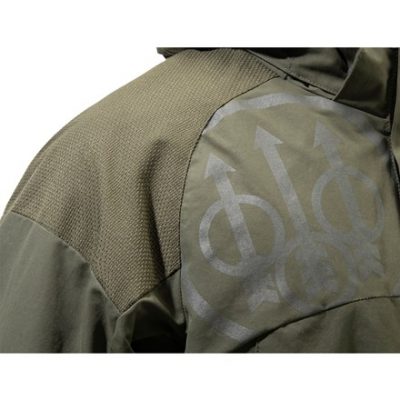 The pants are also loaded with features (but only available in Green Moss):
Elastic waistband
Closure with YKK zip and buttons
Belt loops
Inner buttons for suspenders
Side pockets with YKK zip
Front pockets on the left leg
Ventilation openings on the outer leg with YKK zip
High lumbar support
Back pocket with YKK zip
Regulation with YKK zip on the bottom back
Rubber Beretta logo on the back
Fit: Regular fit
A lot of thought went into these pants, as evidenced by the high ergonomics of their pocket placement and venting options: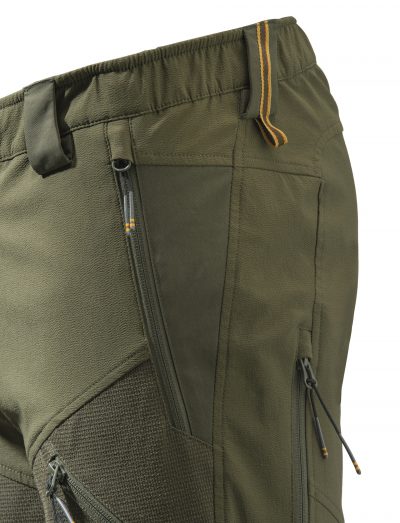 At the ankle, they also have a neat connector to link the leg of the pant to the shoelaces of your boot. This is a great idea for keeping pants from riding up and helping prevent brush from pulling shoelaces loose: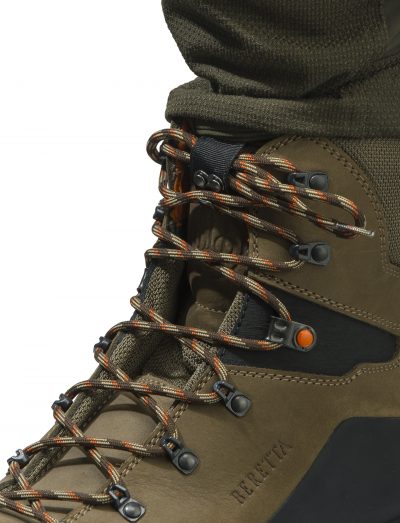 The Thorn Resistant EVO ensemble is available at Beretta.com, with an MSRP of $349 for the jacket, and $279 for the pants.