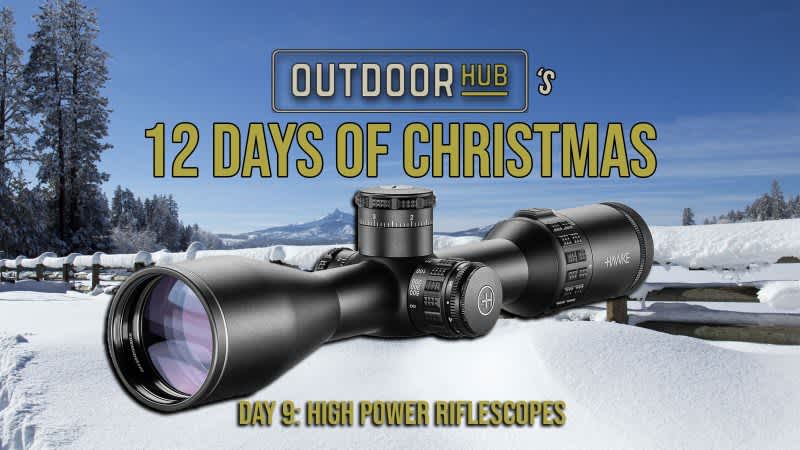 If you were to ask the hunters 100 years ago if they would be able to see and reliably shoot their quarry from hundreds and hundreds of yards away they'd probably laugh at you and then go back to scrubbing away at their bore they'd just shot corrosive ammunition through. Long story short the hunting game has changed quite a bit and we have far more reasons to hunt now which include both conservation and removing diseased elements from the herd. Sometimes seeing your target is more about properly identifying an age-appropriate buck or maybe even the subtle differences between similar species. Either way, it always helps to have a high-power riflescope to aid your eye's limited ability to see fine details at great distances. Today we're looking at high-power riflescopes that get you at least 20x magnification with at least 50mm objective lenses.
AllOutdoor's 12 Days of Christmas Day 9: High-Power Riflescopes
Designed to handle any hunt, the Schmidt Bender Exos 3-21×50 is the latest addition to the Exos line of scopes. Built on a 34mm main tube, the Exos 3-21×50 riflescope is packed full of cutting-edge riflescope technology, like 11-step illumination with auto-off and "S-Spring Technology" that provides precise and repeatable bullet drop compensation with tactile clicks. The scope also features second focal plane options that are suitable for both long and short-range shooting.

The XTR II 8-40×50 mm riflescope features a 5-times zoom system and 25% thicker tube construction than the original XTR™ Riflescope. The front focal plane reticle design on this and all high-magnification XTR II riflescopes allows the reticle size to increase or decrease as magnification is increased or decreased. Trajectory compensation is always correct and proportional for the selected power setting. This reticle design is also called first focal plane or FFP. It has dimensionally-matched precision adjustment knobs and Zero Click Stop technology. High-performance optics offer Hi-Lume® multi-coated lenses. The lenses optimize target resolution, contrast, and low-light performance.
Illuminated center dots at the 0, 10, 20, and 30 MOA marks —unlike any other reticle of its kind
Front focal plane reticle means trajectory compensation and wind hold-off references are accurate at any magnification
0.5-MOA grid design is accurate at any magnification
A secondary, 20-MOA-offset, 0.5-MOA grid provides an extra 20 MOA of additional adjustment, with the MOA hash marks for wind hold-off still visible
Second MOA grid has horizontal wind hold-off references
Ultra-fine crosshair at each 10 MOA section
0.5-MOA illuminated dot at each 10 MOA section for maximum versatility
The exceptional resolving power of the Competition's ED glass, combined with our lens coatings and uncompromising construction techniques perfected over more than 20 years, means that all of the Competition's magnification range produces outstanding clarity…not just a portion of it, as is often the case in lesser optics. For the serious competitor, this is one serious riflescope.
Nightforce recommends the use of a 20-30 MOA tapered base to yield maximum performance from your Competition™ riflescope.

Swarovski Optik designed the 5-25x56x50 X5i Riflescope with an incredibly wide magnification range and large over-sized objective to provide shooters a platform to confidently and accurately shoot from the first pre-dawn glow to the day's last ray of sunlight. The X5i employs an array of technologies that can put you on target at a distance while maintaining the ability to precisely place shorter shots. Its performance begins with Swarovski's iconic proprietary SWAROTOP and SWARODUR anti-reflection coatings.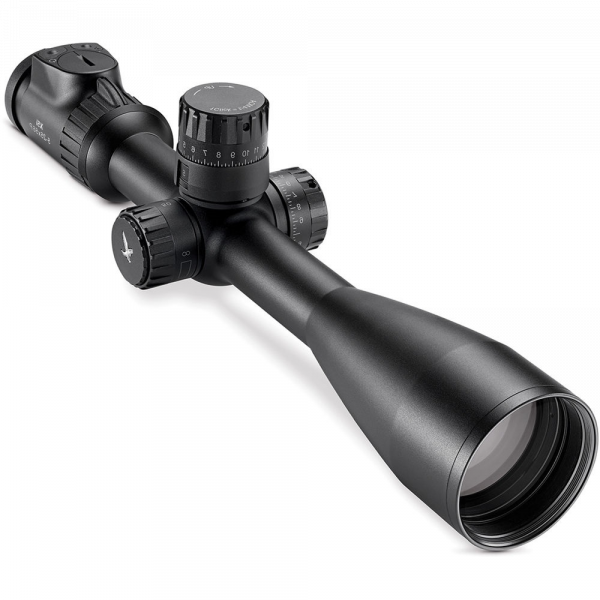 Illuminated BRM-I= modified duplex crosshair reticle
3.74″ of Eye relief with a 9.5-2.3mm exit pupil
Tactical MOA Turrets
32 ounces
260-hour battery life with one CR2032 battery
Matte Black exterior finish
Waterproof and Fogproof
Every detail that has gone into the Vortex Razor HD Gen II riflescope was so well thought out, it's almost scary. Built with the intention of dialing precision long-range shots in extreme environments, the Razor HD delivers on that intention. Its ability to deliver again and again will have serious precision shooters satisfied like never before. Built like a tank, the Vortex Razor HD Gen II riflescope offers high-performance features along with state-of-the-art optics and deadly accuracy.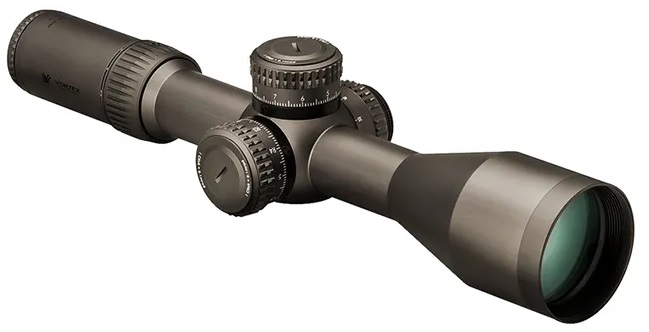 +
–
Table of Contents

About the Author
Luke is currently a full-time writer for TheFirearmBlog.com, OvertDefense.com, AllOutdoor.com, and of course, OutdoorHub.com. Luke is a competitive shooter, firearms enthusiast, reloader, outdoorsman, and generally takes an interest in anything that has to do with the great outdoors.
Luke is also a private certified pilot and is currently pursuing his commercial pilot's license in the hopes of becoming a professional pilot. Some of Luke's other interests include anything to do with aviation, aerospace and military technology, and American Conservancy efforts.
Instagram: @ballisticaviation
YouTube: https://www.youtube.com/c/BallisticAviation
thefirearmblog.com/blog/author/luke-c/
overtdefense.com/author/luke-c/
alloutdoor.com/author/lukec/
We are committed to finding, researching, and recommending the best products. We earn commissions from purchases you make using the retail links in our product reviews. Learn more about how this works.