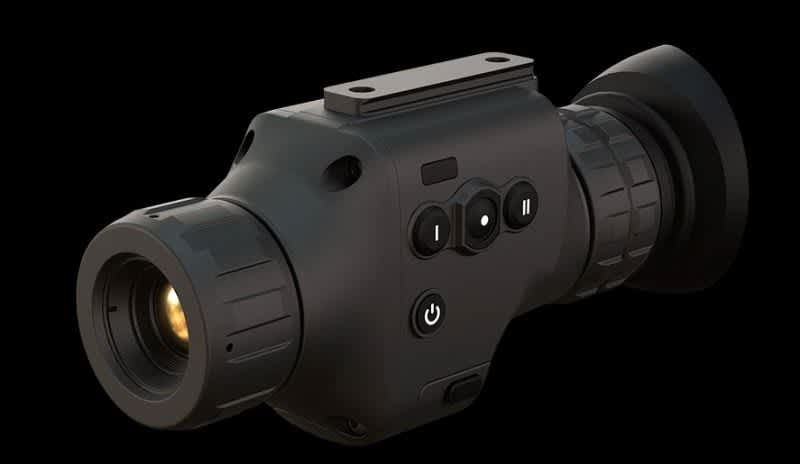 The new ATN ODIN LT 320 Thermal monocular is out to change your hunting game for the better. Featuring ATNs powerful and reliable internal chipset and sporting some of the best commercially available thermal imaging sensors, the ODIN LT will have several different magnification strengths and will be capable of spotting human targets out to distances over 500-yards. Whether you're trying to spot trespassers, poachers, or other ner do wells on your property or just want to confirm the species of a specific animal you're hunting, the ATN ODIN LT 320 is priced affordably and can be purchased directly from ATN with no middle man and no markup.

The All New ATN ODIN LT 320 Thermal Monocular
I have used some of ATN's thermals before to do some nighttime hunting and I found that when the optic has been set up properly that they are a dream to use. Additionally, ATN has a whole host of other thermal imaging products that can link up with their Obsidian 4 mobile app which allows you to keep track of other members of your hunting party, change crosshair and color modes as well as capture video and images directly from your mobile device.
The monocular stands out because of one particularly unique and useful feature – the addition of a small dovetail rail section for mounting to a swing arm for a helmet. With this ability, the monocular can be used as a hands-free thermal monocular. The ODIN LT is also available in a few different models including options for either 3-6x or 4-8x magnification.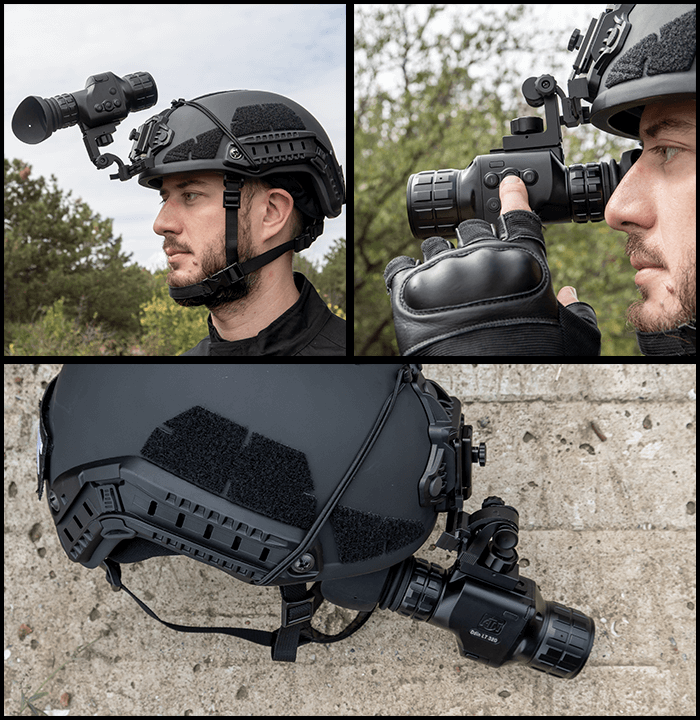 Objective Lens: 19mm
Magnification: 2-4x
Resolution: 320×240 @ 60fps and 12 µm
FOV: 11.6×8.7
Display Resolution: 1280×920 pixels
Eye Relief: 25mm
IP Rating: Weather Resistant
Color Modes: White Hot and Black Hot
Battery: (1) CR123A Lithium Ion Battery
Battery Life: 2.5 Hours (5-hours with optional rechargeable battery)
Human detection range: 535-yards
Human recognition range: 380-yards
Human identification range: 230-yards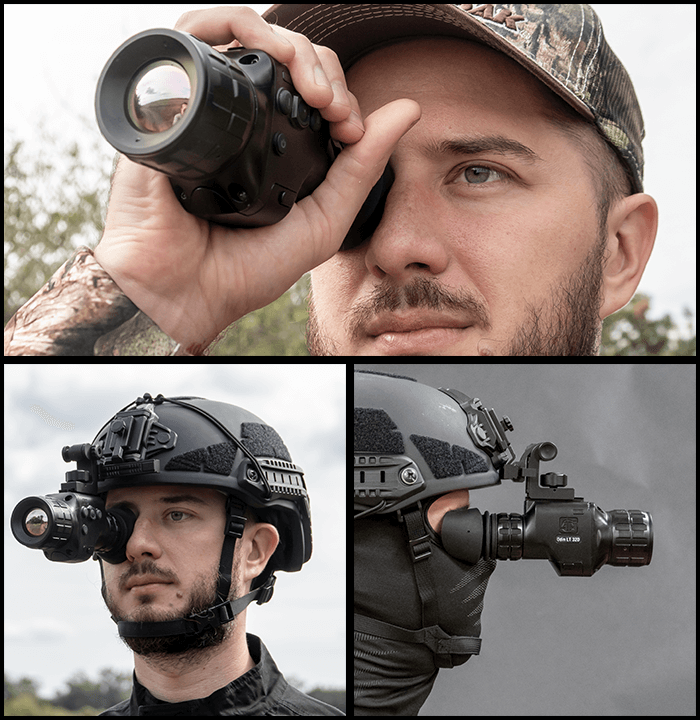 For More ATN Handheld Thermal Imager information, check out OHUB's review of the OTS LT here.