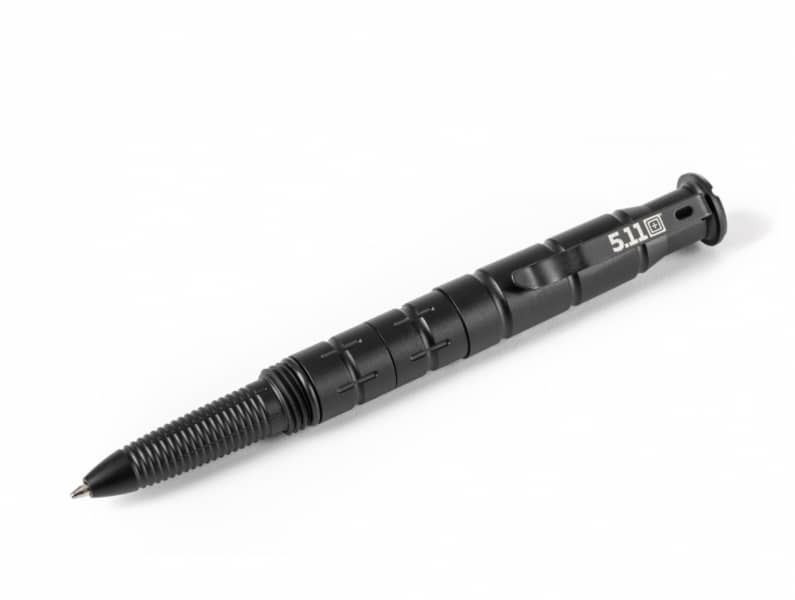 I love a pen that also functions as a rescue device. I've actually been looking for a new tactical pen that can double as a rescue device, something that's always on my person and can be deployed easily should I need to use it in an emergency to break a window or…even for self-defense purposes if needed.
I don't look at a pen as the first line of defense or anything, but just about anything could be a weapon, even my water bottle, well, especially my double-walled steel water bottle.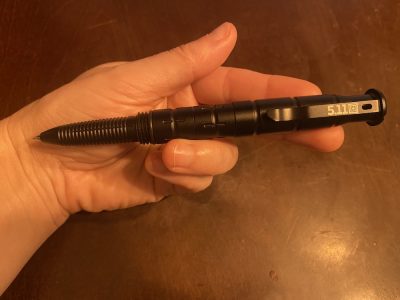 Anyway, that's neither here nor there, having an EDC pen is essential in my opinion. I can count way too many times I've needed a pen and didn't have one. It's part of my everyday carry, in every bag and in the Jeep.
The VLAD Rescue Pen, in particular, should be on your person or attached to your visor as it is a rescue pen and can break your window in the case of an emergency.
What are the specs of the VLAD Rescue Pen?
The body is made from lightweight aerospace-grade aluminum with a steel clip. I have to mention that the clip is steel because I've come across way too many clips that bend at the mere sight of a pocket, so having a durable steel clip is a huge plus.
On one end it has a pen that can twist and be hidden inside. The other end has a glass breaker that can shatter tempered glass.
The style is slick and it feels great in my hand. The titanium makes it lightweight enough so it feels as if there's nothing in my pocket at all.
It comes with an ink cartridge included and can be replaced with several different readily available ink cartridges.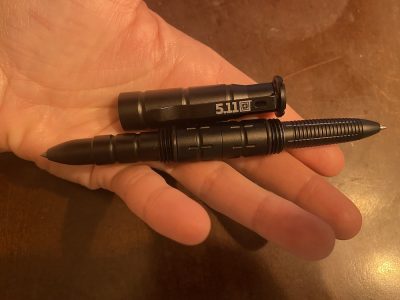 The only thing I don't like about this pen is the cap. Now, of course, the cap can screw on and off, so I can just keep the cap off if I want. However, the cap screws, it's not a quick pop on and off. So let's say I do keep the cap over the glass breaker, now the glass breaker isn't as easily accessible in an emergency. I have to take those few precious seconds to unscrew the cap.
I can't really keep the cap on the pen potion of it, now would I want to as it can twist and be hidden inside of the pen.
So the only logical place for the cap is over the glass breaker, but, in my opinion, I feel like the cap, in general, is just kind of a waste as it doesn't really serve a purpose but to protect people from cutting themselves on the glass breaker, which I can definitely see myself doing because of how sharp it is. However, other than that, I wish the cap could pop off or something instead of screw on and off, as it doesn't make it as quickly accessible as I feel it should be for emergency purposes.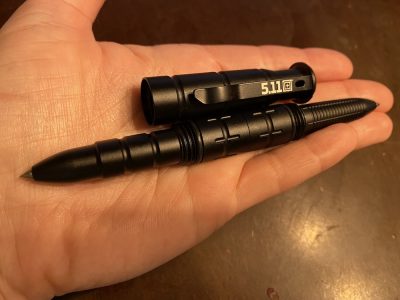 Other than that, coming in at $44.00, the VLAD Rescue Pen by 5.11 Tactical is a solid EDC pen and if anything, can be placed inside of an EDC bag, bug out bag, messenger bag, purse or even hooked on your visor for easy access for everyday writing or emergency glass breaking.