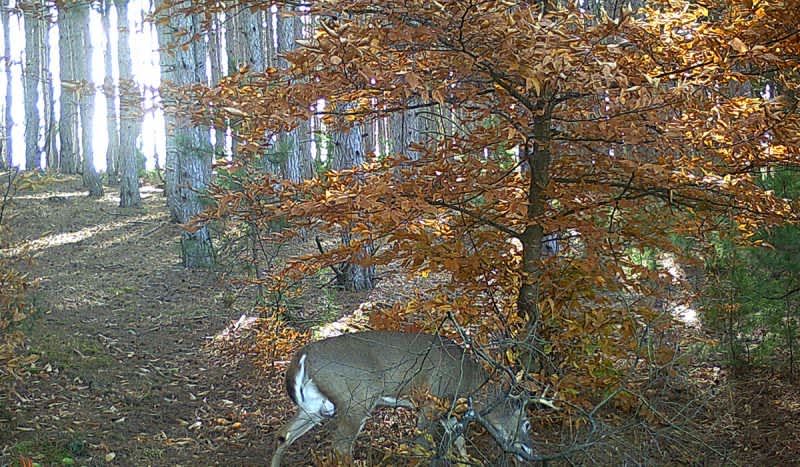 +
–
Table of Contents

1. TACTACAM Reveal X Trail Camera – Great deals to be had now at Cabela's!
The TACTACAM REVEAL X Trail Camera has a fast trigger speed and an impressive 96-foot infrared flash for images day and night. Nighttime images are crisp and clear grayscale, while the day time photos are rich in color and clarity for optimal viewing. This camera is cellular and is available for Verizon and AT&T coverage areas. It requires a full size Class 10 U3 16GB-32GB SD card (not included).
96′ flash range
Pre-activated SIM card
Super-fast trigger
Low glow infrared flash
Easy to setup
Pros/Low cost and clear images
Cons/Not sure about battery life
Bottom Line/A great deal on a camera that has very high reviews
2. SpyPoint LINK-MICRO-S-LTE Solar Cellular Trail Camera
You've possibly seen this camera in other stories I've posted. I've been running one since the day they came out and have been extremely impressed. It's solar powered and keeps taking lots of pictures day and night, and sends them right to my phone. It's a 10mp camera with video and time-lapse functions. it has a .4 second trigger speed and an 80-foot IR flash. The price is amazing and this BF, the deal is even better at Cabela's.
Pros/Fast shutter and IR flash
Cons/None
Bottom Line/A great camera and a. great price from Cabela's
We are committed to finding, researching, and recommending the best products. We earn commissions from purchases you make using the retail links in our product reviews. Learn more about how this works.