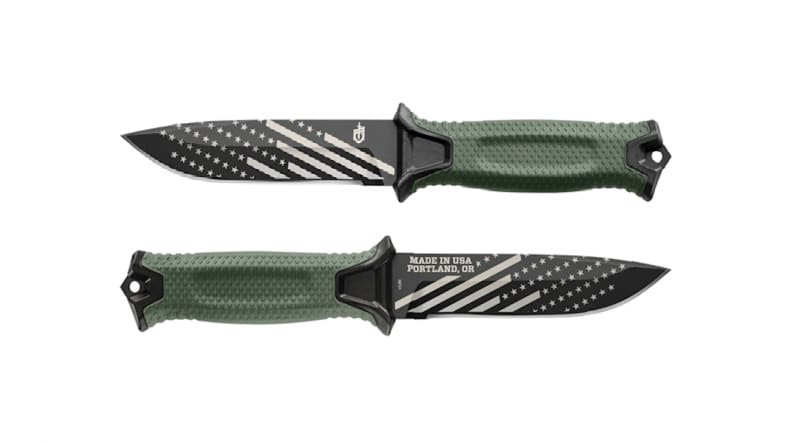 If you or a loved one served in the U.S. military, you might be aware that back in 1999, Congress designated May to be National Military Appreciation Month. Set aside as a time to celebrate the United States Armed Forces, May gives us an opportunity to say thank you and to honor the accomplishments of those who sacrifice so much. Gerber has decided to honor those men and women, too. Now available from Gerber, this is the Stars and Stripes custom StrongArm fixed blade.
Gerber Gear Coverage on OutdoorHub
Gerber Gear, Portland, OR-based manufacturer of premium knives and multitools. In honor of Military Appreciation Month, Gerber is releasing an exclusive limited-edition custom StrongArm with stars and stripes laser etching and a foliage green handle.
NEW Gerber Custom StrongArm For Military Appreciation Month
Gerber is donating $10 of each sale to Veteran Overland, an Oregon-based 501c3 focused on helping veterans return to civilian life through participation in fun outdoor activities. The heart of the StrongArm is the full tang, plain edge 420HC blade. They are laser engraved with the stars and stripes design, then finished with a ceramic coating. The included sheath is made of nylon and can be carried horizontally on your belt or in a drop-leg configuration. The texture of the foliage green handle is a rubberized diamond grip pattern. They are made here in the U.S.A., in Portland, Oregon.
SPECS
Blade material: 420HC steel
Overall length: 9.8″
Weight: 7.2 oz
Origin: USA
MSRP: $140.00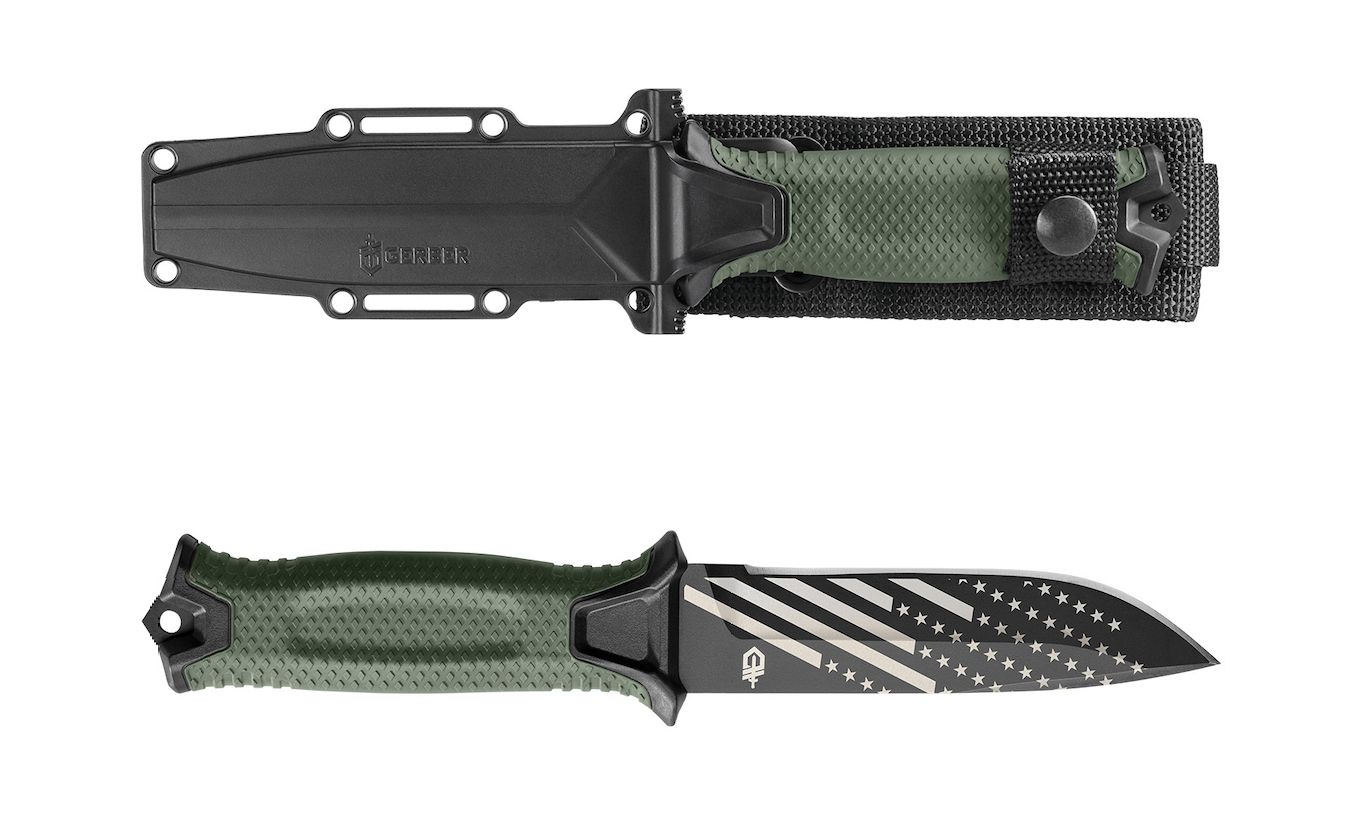 If you'd like to show your patriotism by carrying one of these knives, you can find them on Gerber's website. You can see more from Gerber by following along on social media. They can be found on Instagram, YouTube, Twitter, and Facebook.