Not interested in buying the GMRS license or getting your ham license just yet? I get it, there are many reasons why someone may not want to get any license, but there are plenty of options in the mean time.
One of those options is the Retevis RB85 long range walkie talkies.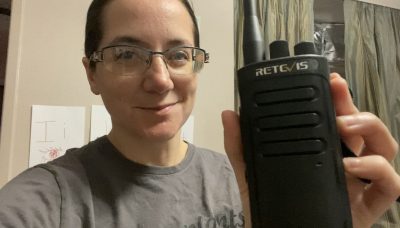 Here are some quick specs:
Noise canceling
2000mAh rechargeable battery
16 channels
Headphone jack
USB charging capability
Belt clip
We did some testing in our urban area and we were quite impressed with these walkie talkies.
They come pre-programmed with 16 channels, however, you could program your own frequencies into them if you wanted to in the future.
But it's nice that they come pre-programmed. It comes with a set of two radios so you can talk to each other on the pre-programmed frequencies without having to do any programming.
To do the test, I stayed home with one radio and my husband took the other in the Jeep down the road and on a couple different freeways.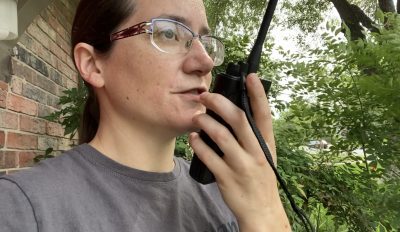 He went under bridges, around buildings, houses, up and down hills and we only "lost" connection like once when he went under a bridge, but it came back immediately.
I stayed outside and we kept in constant contact the entire time he was driving. He drove 4 miles before we finally ended up losing signal.
The audio sounded clear right up until we lost each other, it does a really good job at noise canceling and offering a nice, clear, static free sound, even when we were about to lose each other, there just a little bit of static. You can always adjust the squelch should you need to.
They do sell a whip antenna which I'm sure would offer even longer distance. But to get 4 miles, in the city, with my husband moving, going up and down hills, around buildings, cars and bridges – that's massively impressive for just a walkie talkie.
When they say high powered, they mean it.
If we were both in a high place, stationary, talking to each other with whip antennas, I guarantee our signal would have reached much further than 4 miles.
But I have to repeat again, 4 miles, in the city, while in movement…impressive.
For two radios and the chargers, it comes out to $104, which is about $50-ish a radio. Really a fantastic deal for high powered radios such as these that require no license to operate. Highly recommend these radios for your ranch, hunting or emergency preparedness needs.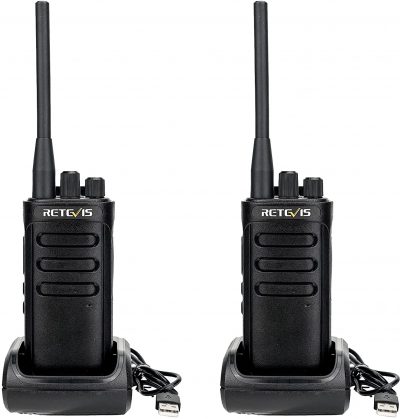 Take a look for yourself and get a pair today.