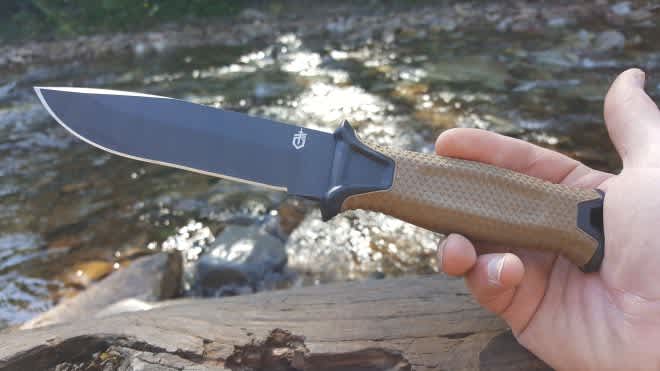 +
–
Table of Contents

What are survival knives good for?
It's no surprise that a knife is one of the best tools to have on hand when survival is the priority. But some blades are better at the task — which might involve building shelter, creating other tools, hunting, processing wild game, starting a fire, and self-defense. This is where larger, fixed blade survival knives come into play and due to their greater overall durability, they can withstand these tougher tasks that your folding knife may break under, or just not be large enough for the task.
Does my survival knife need serrations?
Strictly speaking, no, your survival knife does not need serrations but they could prove to be quite useful in a survival situation. Blade serrations allow for more aggressive sawing action which could prove to be useful if trying to cut down small branches or through tougher materials and even meat. Some smooth-edged blades have good sawing characteristics too but those are usually recurved blades and these will still be less suitable for sawing through great amounts of material.
On the other hand, serrations do wear away just like any other blade edge and they are very tough, frustrating, and time-consuming to sharpen. So my best advice would be to reserve your serrated or partially serrated blades for survival purposes only and keep the straight edge blades for EDC carry.
Should I bring other knives with me?
More blades are always better. A great setup for a hiking trip or deep woods camping trip should probably include a small bushcraft or pocket knife, a camp hatchet or ax, and of course a survival knife. You could also possibly add in a machete too if you felt like it was strictly necessary but I've always found that the first three blades are more than enough to cover all my needs in most camping or hiking situations.
We are committed to finding, researching, and recommending the best products. We earn commissions from purchases you make using the retail links in our product reviews. Learn more about how this works.