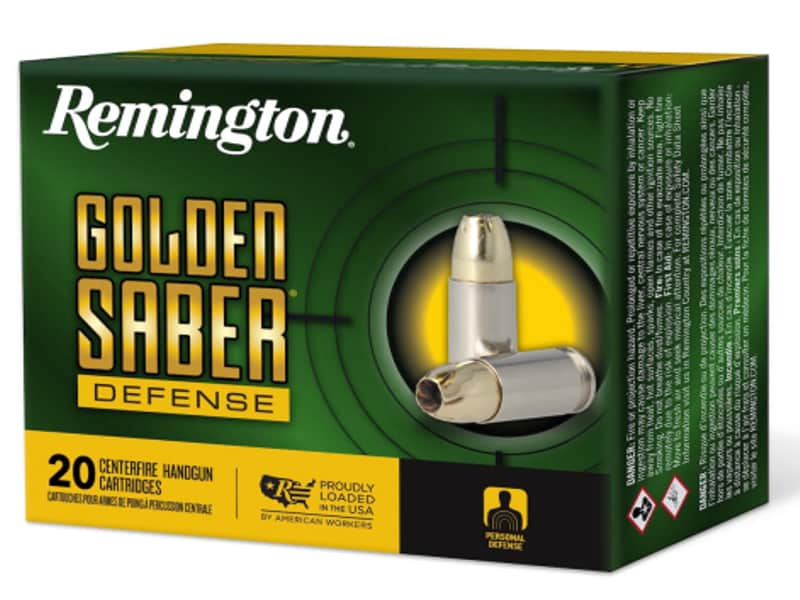 10mm is one of the most well-known handgun calibers for outdoorsmen and hunters alike. It's well-loved for its immense power, deep penetration, and potential for expansion for lethal damage. It's always great to have options and adding to those options is the new Remington 10mm Golden Saber cartridge now available for sale to the general public in three different configurations. The new cartridge offering was officially unveiled during the NRA Annual Meeting and Exhibits which took place over Memorial Day weekend 2022 and should be available on store shelves soon.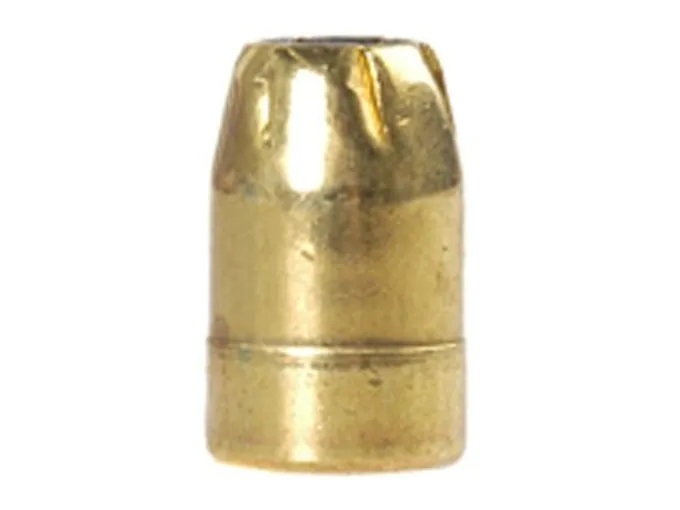 Best Gold Millimeter: Remington Introduces 10mm Golden Saber
Adding 10MM to our Golden Saber line is exciting and it allows us to bring another great personal defense product to self-defenders and concealed carriers nationwide," said Joel Hodgdon, Remington's Director of Marketing. "We have a defensive load for everyone, and the three offerings in this caliber give 10MM fans a leading option.

PRODUCT DETAILS

Golden Saber Bonded 10MM / 180gr Brass Jacketed Hollow Point Bonded / $41.99

Golden Saber Defense 10MM / 180gr Brass Jacketed Hollow Point / $35.99

Golden Saber Defense Compact 10MM / 180gr Brass Jacketed Hollow Point / $35.99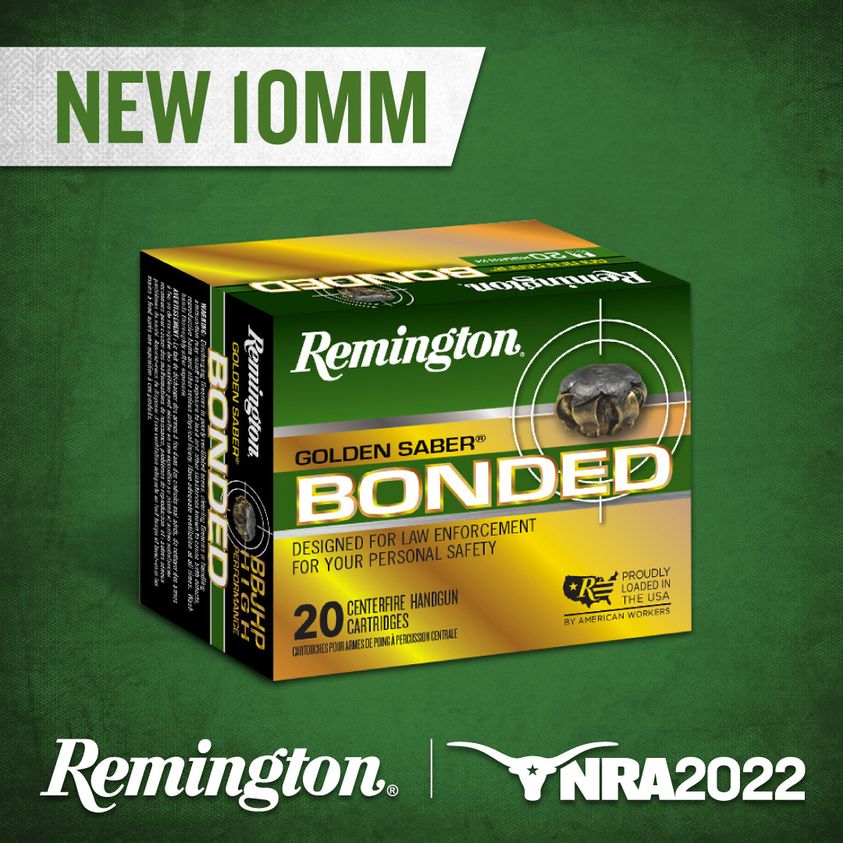 Golden Saber 10mm used to be a law-enforcement-only item but now regular customers can get their hands on three new types of Golden Saber 10mm that shares the same characteristics many of you will be familiar with in the rest of the Golden Saber family. This includes a lead core hot-bonded brass jacket, great weight retention, reduced bullet nose diameter for precise bore alignment, and match-grade accuracy. Golden Saber 10mm will be available in a 180-grain bullet weight only but will feature three different configurations including Golden Saber Bonded, Golden Saber Defense, and Golden Saber Defense Compact, each optimized for slightly different duties when it comes to 10mm handguns.