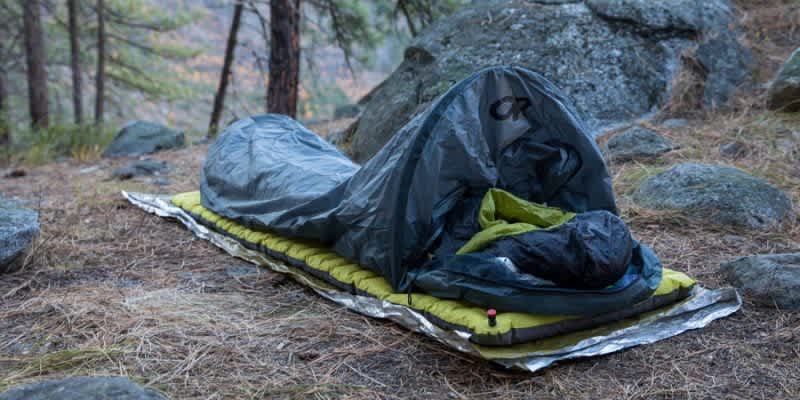 +
–
Table of Contents

Isn't Bivvy spelled "Bivy"?
Technically both spellings are correct. However, both of them are also abbreviations of the actual term "bivouac." The term Bivouac comes from the WWI or Great War era and was a term that referred to a small tent designed to fit one soldier for open camping. However, despite the term's alleged origin, the Bivvy sack can trace its origins perhaps as far back as the Thirty Years War that took place between 1618 AD and 1648AD when the French word Bivac, itself a derivative of the German word "beiwacht" or "night watch," was used to refer to civilians who would camp out and patrol by night during the conflict. Despite the hundreds of years that have passed since then, it seems that the concept is still popular with both militaries across the globe and normal citizens who just want to enjoy the great outdoors without packing a tent.
Do I need to carry a sleeping bag too?
Unfortunately yes. Most Bivvys do not offer a lot of standalone protection against the cold. Bivvy sacks mostly keep drafty air, moisture, and other annoyances out of your face so that you can get a good night's rest. Most Bivvy sacks are designed to accommodate either specific sleeping bags or a wide variety of cold weather and other sleeping bags. That being said, a bivy bag can be a core part of a lot of people's sleep systems as they do provide about 4 to 10 degrees Fahrenheit of additional warmth and also can potentially shield you from any inclement weather.
My bivy has water in it. How do I dry it out?
Bivy bags are not completely waterproof – that should have been obvious from the large opening that you cram your body into. If you've found that either condensation or heavy rain has soaked the inside of your bivy sack, you can simply hang it upside down with the opening facing the ground to let it dry out. Most of the time a combination of the sun and a slight breeze should be all that is needed and you should be able to use the Bivy again in a matter of hours after it's dried out sufficiently. hanging it from the toe down is actually a great method for keeping them dry in case of a mid-day shower when you're away from your camp site but it can also protect the interior from any creepy crawlers that may wander through your campsite and into your bivy!
We are committed to finding, researching, and recommending the best products. We earn commissions from purchases you make using the retail links in our product reviews. Learn more about how this works.