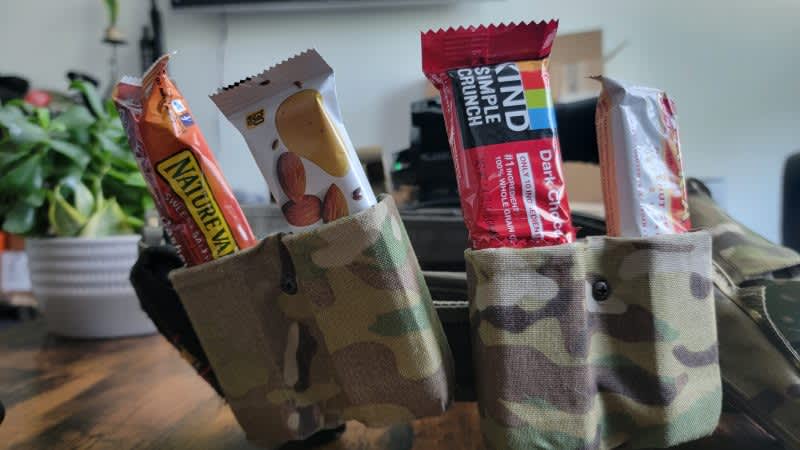 +
–
Table of Contents

What kind of ingredients should you avoid in trail bars?
You should really avoid anything that has hydrogenated soybean oil and added sugar if you can. Most of the time, trail bars have enough fruit or natural sugars in them to be sweet enough for most people who want that kind of flavor, however, it's a lot harder to avoid hydrogenated soybean oil as it's used in virtually everything these days. If you're a man, it's also probably best to avoid anything that contains soy in it as it can negatively impact your endocrine system with frequent consumption.
What if I don't want to use trail bars? What's the best overall trail snack?
Nuts – specifically tree nuts. Tree nuts like peanuts, almonds, and cashews are a pretty good source of fat, protein, and carbs and they store basically indefinitely, don't use a lot of packaging that you have to throw away later and they can also be found in several varieties depending on your dietary needs. For example, I try to avoid anything with a lot of sodium in it so I like to opt for raw almonds whenever I can.
Is a high soduium content something that I should be worried about in trail bars?
I would lean towards yes. When you're out on the trail sweating and exerting yourself, your body does need salt in order to facilitate muscle and nerve function. However, most modern diets are drastically oversaturated with sodium and salt and therefore I would say that you should try to get away with an as little salt as possible in your foods especially if you're consuming sports drinks like Gatorade and the like. For reference, you basically only need about a teaspoon of salt per day with normal activity to facilitate proper nerve and muscle function so anything beyond that should be monitored carefully lest you throw your kidneys and hydration out of whack.
We are committed to finding, researching, and recommending the best products. We earn commissions from purchases you make using the retail links in our product reviews. Learn more about how this works.