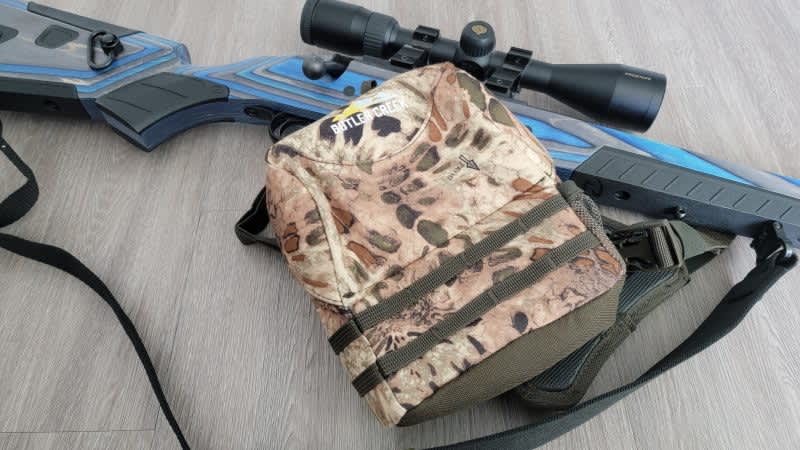 +
–
Table of Contents

Do I really need a bino harness?
If you're just birdwatching and don't need instant access to your binoculars at a moment's notice then no, you probably don't need a bino harness. However, hunters and outdoorsmen are often making split-second decisions and are often scanning the horizon and vegetation for approaching or hidden animals that can often take notice of us before we get within shooting distance. A bino harness is an important part of a long or medium-range gear setup and will allow you instant and hopefully silent access to your binos for the purposes of identifying and sometimes even ranging quarry.
Will Bino Harnesses and Straps interfere with my day pack?
Most modern bino harnesses are designed in such a way that they are mostly low profile and won't interfere with a backpack or even a plate carrier. A lot of the harnesses on this list feature QD bino pouches that are attached to the harness and these pouches can be moved freely to a lot of different systems if your needs change. However, for the most part, bino harnesses will work seamlessly with your hunting equipment, including hydration pouches and backpacks.
How come most bino harnesses don't have zippers?
Most bino harnesses don't feature zippers because zippers are loud. Since bino harnesses are often geared towards hunting applications over everything else, magnetic and flap-style closure systems are put in place so unseen animals won't hear odd noises coming from you as you try to take a good look at them. Silent closure systems aren't strictly necessary but it's always good practice to avoid making any unnecessary noise when you're on the hunt and therefore it is our recommendation to lean towards magnetically closed bino harnesses as they provide a good amount of protection from the elements and are also virtually silent in their operation.
We are committed to finding, researching, and recommending the best products. We earn commissions from purchases you make using the retail links in our product reviews. Learn more about how this works.