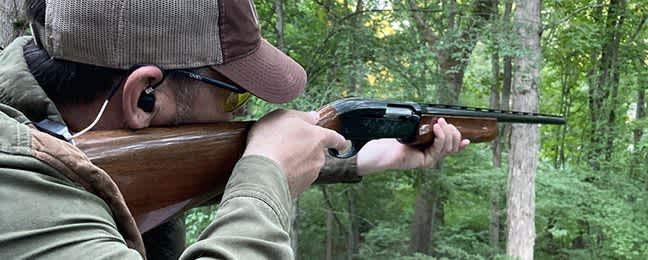 +
–
Table of Contents

What does NRR mean?
NRR Stands for Noise Reduction Rating. Noise Reduction Rating (NRR) is a measure of the effectiveness of a hearing protection device to reduce noise levels. Higher values indicate greater noise reduction. NRR values range up to approximately 30 dB. To the right is an example of the EPA label for a headset with an NRR of 33 dB. You should aim for ear protection with a noise reduction rating of at least 22 when you're around loud noises.
Are earmuffs better than ear plugs?
There is some debate as to whether or not covering your entire ear is necessary to keep your ears protected. A lot of PPE documentation states that earplugs are much more effective as they directly cover your ear canal and thus block more harmful noise from coming in. Others say that covering your ear lobes is just as important and that hearing damage can still take place if you're around extremely loud noises like heavy machinery, jet engines, or gunshots. My recommendation would be to double up and wear some in-ear earplugs as well as some over-the-ear muffs to cover all your bases – you only get one pair of ears and there is no factory warranty on them.
What NRR rating is is needed for shooting sports like hunting and shooting clays?
Most firearms clock in right around the 140 dB mark with centerfire magnum rifles being much louder. Most hearing protection on the market today has a NRR rating of about 23 to 25 and this is more than suitable for cutting a standard 5.56 caliber firearm down from its harmful noise levels to something that is much more hearing safe. If you're using a suppressor then you can probably get away with wearing lighter ear protection and with subsonic ammunition you can probably shoot an entire afternoon without needing earplugs. However, once again, use your best judgment and if something seems like it might be too loud – double up.
We are committed to finding, researching, and recommending the best products. We earn commissions from purchases you make using the retail links in our product reviews. Learn more about how this works.