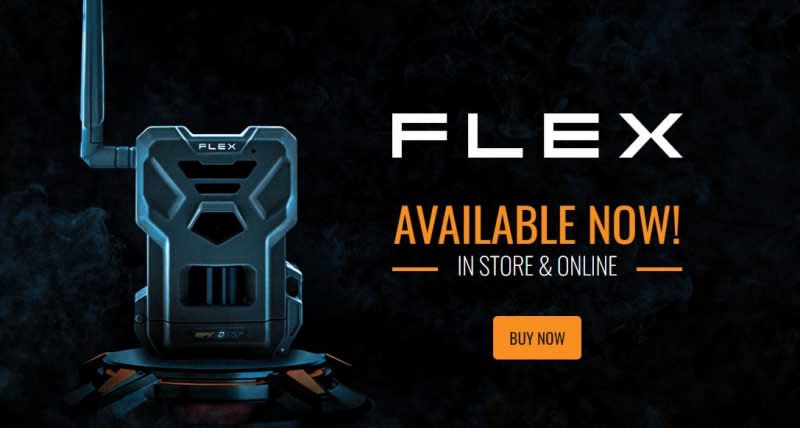 Cellular trail cameras are a great way to keep tabs on any potential harvestable animals that are coming through or nearby your favorite hunting spot. SPYPOINT wants to make sure that their customers are set to have their most successful hunting season yet and in aid of that effort, they are officially announcing the introduction of their new FLEX trail camera. This new trail camera is packed with features and features an optimized 33-megapixel camera sensor and 1080p video capability.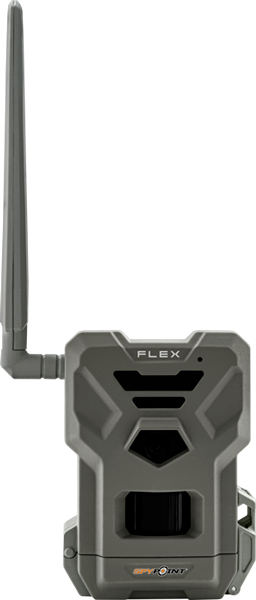 SPYPOINT Introduces The New FLEX GPS-Enabled Trail Camera
There are so many features our customers are excited about with the FLEX, it's tough to say what is driving the early interest, but the unique dual-sim configuration that allows it to connect to whichever cellular network provides the best, most reliable signal is certainly a major development that our customers were happy to see," said?Alexandre McElhaw General Manager at?SPYPOINT.?

The optimized antenna is really what makes the FLEX go. The 33-megapixel photos and 1080p videos are great, but it's how reliable the connectivity and transmission are, that's what really makes it stand out," he added.
The new SPYPOINT trail camera features a new and unique dual-sim configuration and will come with two pre-installed, pre-activated SIM cards that will allow the FLEX to connect to the best cellular network available without the user having to select a specific network or carrier model like in the past iterations of cellular trail cams. The FLEX will also feature a new cellular optimized antenna to aid with connectivity in remote areas where cell service is limited. The SPYPOINT FLEX also includes a new test button that will instantly confirm the proper operation of the trail camera.

KEY FEATURES

33MP Photos
1080p Videos with Sound
Video Transmission
Photo Transmission
Dual-SIM for Multi-Carrier Auto-Connectivity
Optimized Antenna
0.3s Responsive Trigger
100 ft. Flash & Detection Range
Test & Format Buttons
Remote Firmware Updates
Four Capture Modes
GPS Enabled
The new SPYPOINT FLEX Trail Camera is available now from SPYPOINT retailers around the country and will retail for a price of $169.99. SPYPOINT Trail cams like the SPYPOINT FLEX are often sold at big box retailers like Bass Pro Shops, Cabela's, Wal-Mart, and other major sporting and hunting supply stores.