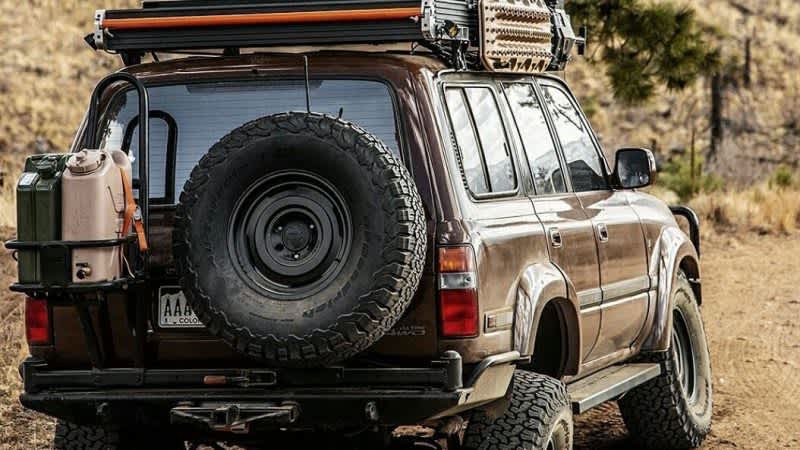 +
–
Table of Contents

Where can I refill water containers while on the go?
If you don't have a dedicated water filtration system, there are a couple of options you have at your disposal for accessing safe drinking water while out camping or adventuring. The first of which is to bring water purifying tablets. If you can't manage that or are in a pinch, most of the time campgrounds or travel stop locations that cater to RVs have dedicated water filling stations that charge you per gallon. The best option for short trips is to fill up at home with safe drinking water you enjoy the taste of and just bring that with you. If you're planning a longer trip and you know you'll be far off-grid, its best to bring a filtration system or two so you can get as much water as you'll need.
What is BPA and why is it important to use containers that don't have it?
BPA (Bisphenol A) is a chemical that is present in hard plastics, including drinking water bottles and many household items. Research has shown that exposure to BPA can disrupt the functioning of the endocrine system. However, the levels of exposure in most people's daily lives are unlikely to result in serious harm. However, if you're constantly outdoors and filling up your canteen from a plastic storage container, you'll want to make sure that it is BPA-free so you're not necessarily exposing yourself to harmful chemicals.
How long can water be stored inside a plastic container?
Water is generally safe to drink when being stored in a plastic container for about 6 months or so. Over 6 months the flavor of the water might take on a strange taste but it's still generally safe to drink. If your water has been sourced from a non-purified location then this time scale can be affected by potential water contamination which can increase the rate at which harmful chemicals are released into the water. If your water has been stored for a while and it just doesn't taste or smell right, it's best to boil it before drinking it, or if you have the option, throw it away in favor of fresher water.
We are committed to finding, researching, and recommending the best products. We earn commissions from purchases you make using the retail links in our product reviews. Learn more about how this works.