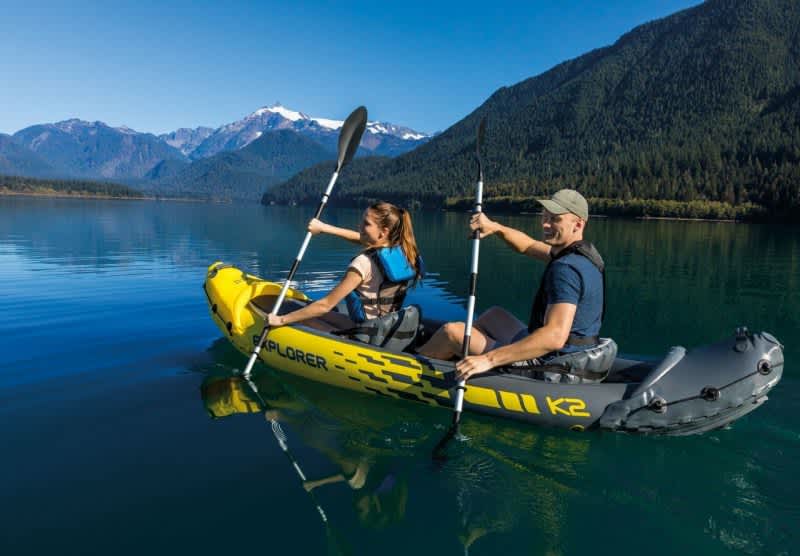 +
–
Table of Contents

How do inflatable craft compare to rigid craft?
In general, you'll find that inflatable crafts are not nearly as durable as a rigid one but they do offer the user better overall stability, and convenience and are also much easier to transport wherever you're going due to their inflatable nature. Stability in kayaks correlates with width and inflatable kayaks are usually quite wide. There are disadvantages as well, most importantly, they are slower than hardshell kayaks.
Do inflatable kayaks puncture easily?
Quality inflatable kayaks don't pop easily nor do inflatable kayaks tear or puncture easily. The durable materials and manufacturing processes used in developing inflatable boats yield high-quality kayaks that are resistant to punctures or tears. Most of them are made from one or more layers of durable and thick PVC material which is pretty puncture resistant unless you're trying to stab it with a knife or other super sharp object.
Can inflatable boats sink?
It may not seem like it but inflatable boats are pretty resistant to sinking. Even if they are full of water, they often still don't sink and this is mostly due to the fact that the materials used to make the hull are naturally buoyant in water. So if you're worried about taking an untimely swim in the water without anything to hold onto, you shouldn't be too worried – that being said, most inflatable watercraft come with patch kits for the occasional tear or puncture that might put you into the drink.
We are committed to finding, researching, and recommending the best products. We earn commissions from purchases you make using the retail links in our product reviews. Learn more about how this works.