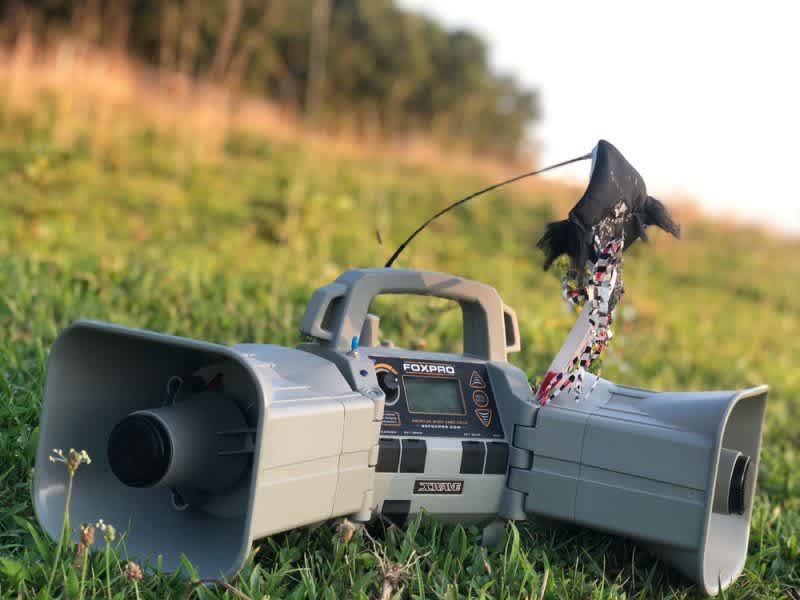 +
–
Table of Contents

How long does it take for Coyotes to come around when using a call?
Coyotes are very intelligent animals and thus they can demonstrate a great amount of caution when they're being called. Most of the time Coyotes can start coming around in as little as 15-20 minutes but a far more reasonable time for coyotes to start coming in is around 30-minutes or more. Coyotes don't move at the speed of light but they have great hearing and will more often than not, come when they hear a call.
What are the regulations for hunting Coyotes?
While there are some exceptions, Coyotes have largely become a pest species in most of the country. Barring any safety issues, most states have allowed hunters to freely take Coyotes year-round without any bag limits Coyotes have become such a problem that a lot of states have also allowed for night hunting as long as the proper equipment is used. The regulations vary from state to state but you'll largely find that you can hunt coyotes in almost any place they have a sizeable population.  Long story short, Coyotes don't have any special protection in most of the country and thus can be hunted without a tag or even a permit in many cases.
Wolf hunting sounds interesting. How much more complicated is it than coyote hunting?
In stark contrast to coyote hunting, wolf hunting isn't nearly as permissible or simple. First off, wolf hunting is often more complex and expensive even in areas where wolves have sizeable populations that are affecting local wildlife. In these cases, many game wardens will authorize an official cull that temporarily suspends bag limits but for the most part, hunters will have to apply for a hunting tag and also be properly permitted to hunt wolves.
Wolves are also markedly much more intelligent than coyotes and are great at sniffing out false calls put on by hunters. However, any successful hunt should use multiple lures, and it's best to play on Wolf's predatory nature by providing it with calls and scents that are not part of its home range as this will trigger its territorial nature.
We are committed to finding, researching, and recommending the best products. We earn commissions from purchases you make using the retail links in our product reviews. Learn more about how this works.