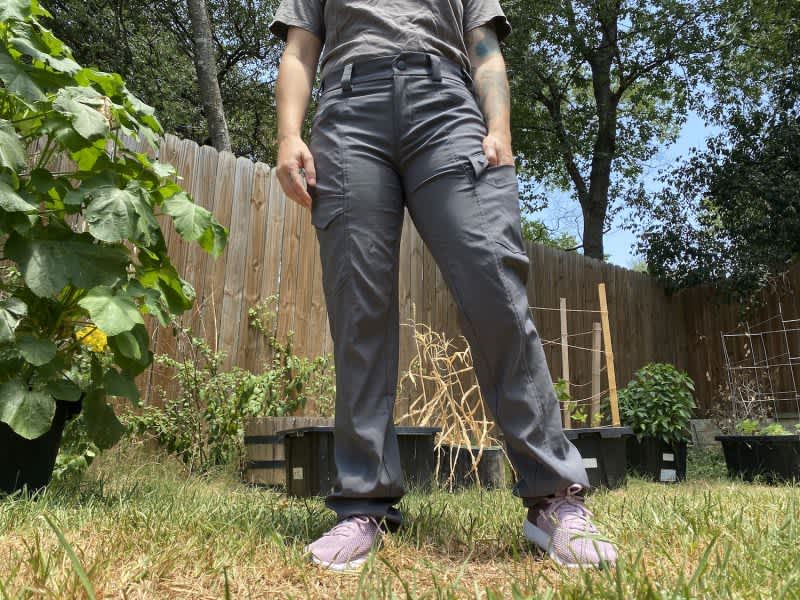 When I look for pants, I'm looking for pants that have versatility. I want pants that can do my everyday chores, playing with my kids at the park and more robust outdoor activities.
This is actually harder to find for women than it is for men, I think. We still have pants with no pockets, that don't fit properly in places that matter and seem like they were an afterthought rather than a sturdy pant for a woman.
I'm very impressed with the 5.11 Tactical Shella Pant for women. This pant has that versatility that I'm looking for. It's not a straight up tactical pant, it's not just casual, it's not just for the outdoors. It can bend and mold based on your needs.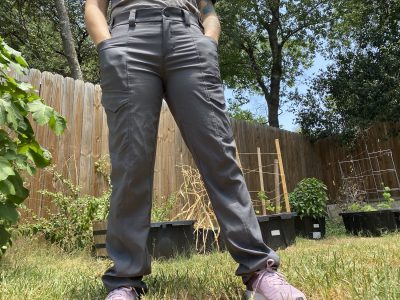 I know this seems weird to say about pants, they're just pants, right?! But like I said, women have struggled with quality pants for a long time, especially outdoor women.
I can immediately switch gears from daily errands to outdoor adventure with these pants.
It has two pockets front hand pockets up top which are big enough for my phone plus room to spare.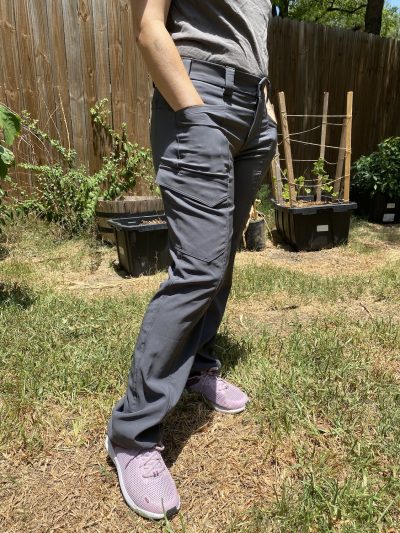 There are two cargo style pockets with velcro closure which again are large enough for my phone plus room for other things.
It's a straight leg, which is fine. I'm a short person and no matter what, pants will generally always be long on me, so regardless whether it's the regular size or long size, I have to hem them, but that's just a fact of being short, has nothing to do with 5.11.
The back has two zippered pockets. I love that the back pockets have zippers because if I choose to keep anything in those back pockets, I know they're fairly secure. It even has a little flap over the zippers so people can't immediately tell it's a zippered pocket. If someone tries to take anything from those pockets, they'll be in for a bit of a surprise.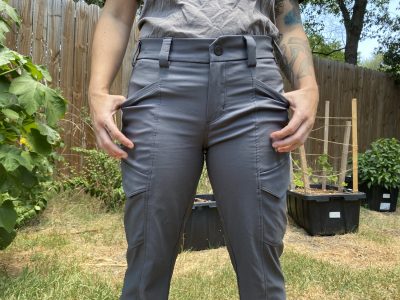 These pants are almost perfect. The only downsize about them is the weak waistband. I feel like out of all their pants, these have the most flimsy waistband I've experienced from 5.11. The belt loops are huge and will fit any belt, but the waistband itself is just a little flimsy. It seems reinforced around the snap, so I wish they had carried that reinforcement along the whole waistband. With a belt, it's no big deal at all. Without a belt, I can feel it give way sometimes. Not really that big of a deal, just an observation.
They're so comfortable, lightweight and sometimes feels like I don't have any pants on at all, that's how lightweight they are. I wear them in 100+ degrees and they feel fantastic. So easy to move and bend in all the directions.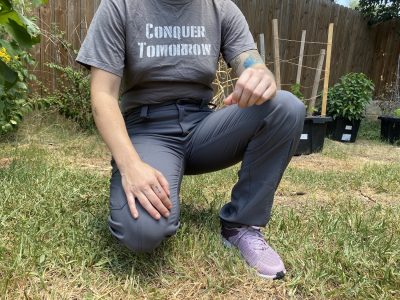 I'm really happy with the 5.11 Shella Pant, and at a retail price of $80, you know you're buying quality that will last a long time. I still have 5.11 pants from 8 years ago that are still going strong. So you know it's worth it.