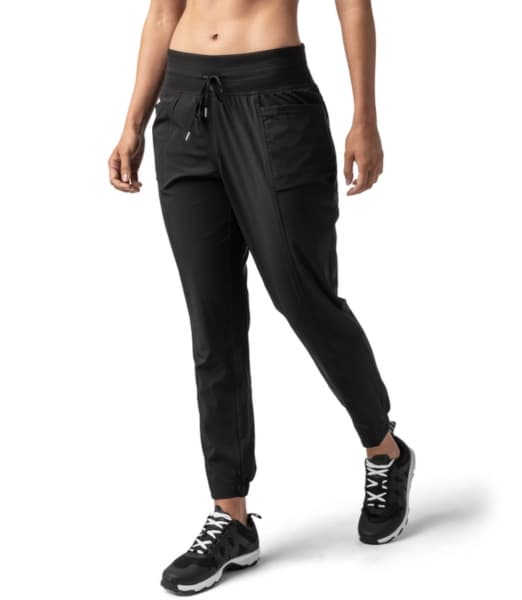 As I get older, I'm always looking to combine comfort with functionality. I'm not into the corporate high heels and pencil skirts, I'm an outdoor girl through and through so comfort and function are my main objectives in everyday life as well as in the outdoors.
5.11 Tactical has always been my go-to for both of these things. From their jeans to their tactical pants and their leggings, they are always impressing me with how far they'll go for everyday function and comfort.
When it comes to women's apparel, these Margo Jogger pants are exactly what I've been looking for. While I do jog, really, that's not so much what I've been using these for. I've been wearing them for everyday playing with my kids, outdoor adventures, running errands and everything in between.
They're extremely comfortable, almost as if I don't have on any pants at all!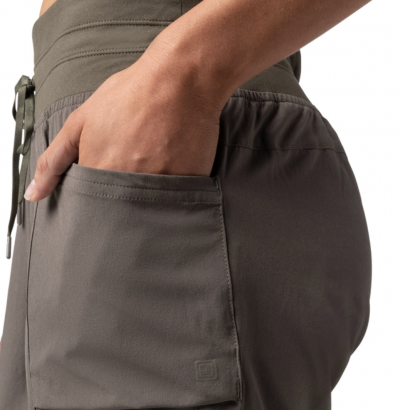 When I first saw them, I was a bit concerned with the front pockets, they seemed a bit loose, like I wouldn't be able to keep anything in there. On the contrary, they are well made and keep my stuff secure in the pockets.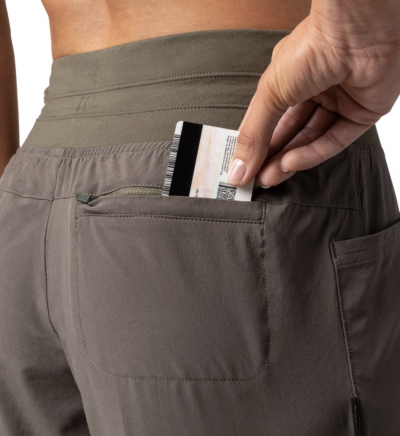 There's also a back pocket which has a zipper so you can keep your wallet or keys in there while you jog and know that they're secure.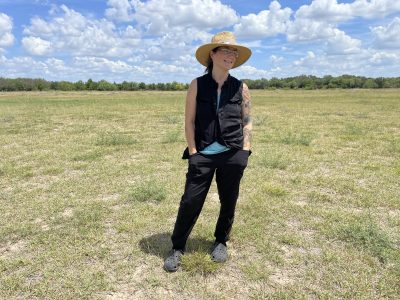 When I do use these for exercising or jogging, whatever is in those front pockets might come out, though it hasn't, but they definitely move around a lot inside the pockets so it can be a little distracting. I wish the front pockets had zippers like the back pocket does to I know it'll stay in there nice and secure and I don't have to worry about it.
I was surprised by the fact that even when I put my heavy phone into the front pocket, it didn't weigh the pants down and they weren't even secured that tightly around my waist. That's a huge plus, I don't have to keep pulling my pants up because my pockets are weighed down with just my phone. That has certainly happened with just regular jeans.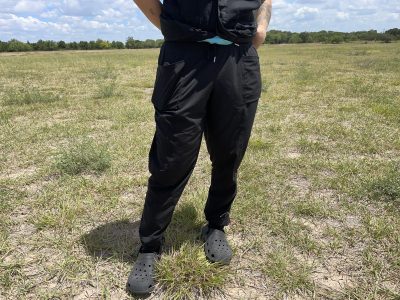 The waistband is comfortable and adjustable.
I really love that the ankle fabric comes together at the bottom, that's a solid design that helps to keep the pants secured at the bottom without flapping around everywhere when you walk or run. I will say though, that when I wear socks, the bottoms can sometimes get caught up on the socks so I have to pull the pants down at the bottom. Not really that big of a deal, just an observation.
The fabric is moisture wicking and anti-odor. I can attest to both of these things. I've been wearing these pants in 100+ degree weather and I don't feel hot in them, the pants are drenched and honestly, they don't smell after exercising. Very impressive.
Overall, these are my new favorite pants for just about any occasion. They're low-profile and look like just about any other type of workout or casual attire. That's one thing I want to give credit to 5.11, they have really been more low profile lately which is a big plus for those of us who want to wear 5.11 but want to stay gray man.
The Margo Jogger by 5.11 Tactical runs around $75 and has been on sale for $60. They are worth every penny. I highly recommend these quality pants which will go with you anywhere.