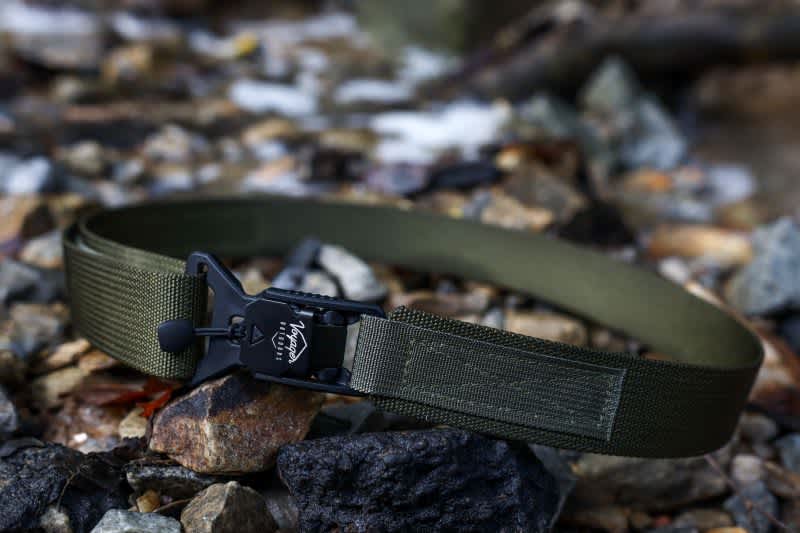 A good, sturdy belt is something to not only be used but cherished for its reliability. Blue Alpha Belts has recently started up a new sister company, Voyager Outdoors to cater to the broader outdoor adventurer community. Their first product, the Voyager Belt, is a new lightweight nylon belt with a unique magnetic belt buckle for easy buckling and unbuckling. The new Voyager Outdoors Voyager Belt is available now directly from Voyager Outdoors!
Voyager Outdoors Releases their Flagship Voyager Belt
The ultimate belt for outdoor activities and everyday wear. The Voyager Outdoors belt is made to be durable, functional, comfortable, and ready for any adventure. This belt has the coolest magnetic buckle around, easy and convenient sizing with velcro adjustment, and it's made in the USA!

ADJUSTMENT – The rock solid velcro size adjustment doesn't slip like other belts, once you set your size it doesn't budge.

THE BUCKLE – The FIDLOCK V-BUCKLE feels like magic when it clicks and locks into place just by putting the buckle ends near each other. Easy to disconnect, easy to connect, and surprisingly satisfying to use.

BUILT TOUGH – Everything about this belt is designed to be used and survive your adventures. The nylon webbing is very tough while still being comfortable, the velcro is designed for tons of use, and it's all built in our own shop in Salt Lake City, Utah.

SIZING – Our sizing is based on your pants size to keep it simple. Just select whatever your pants size and it should fit great. This belt also has about one size up and one size down worth of wiggle room built in.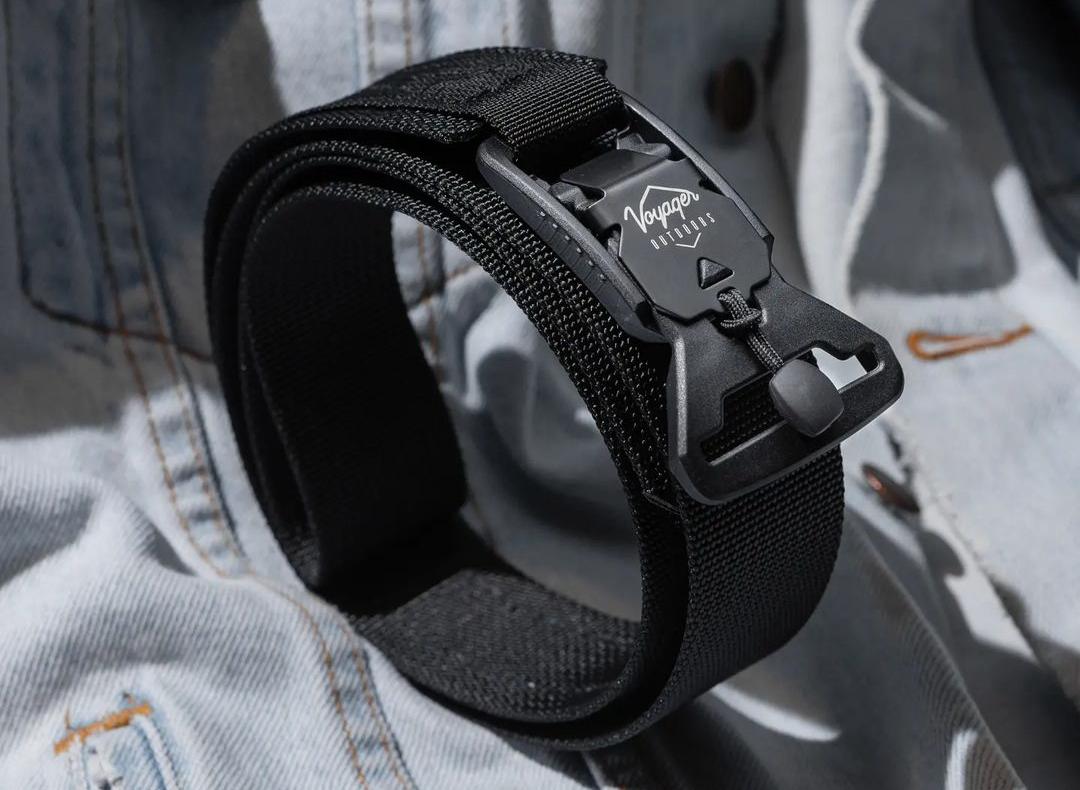 The voyager belt buckle comes in four different colors and 11 different waist sizes ranging from 28 inches all the way up to 48 inches. Each belt is easily adjustable using a similar system to the Blue Alpha Belts Hybrid EDC belt. For more information or to keep tabs on Voyager Outdoors as they roll out their newest products, you can check them out at voyageroutdoors.com.