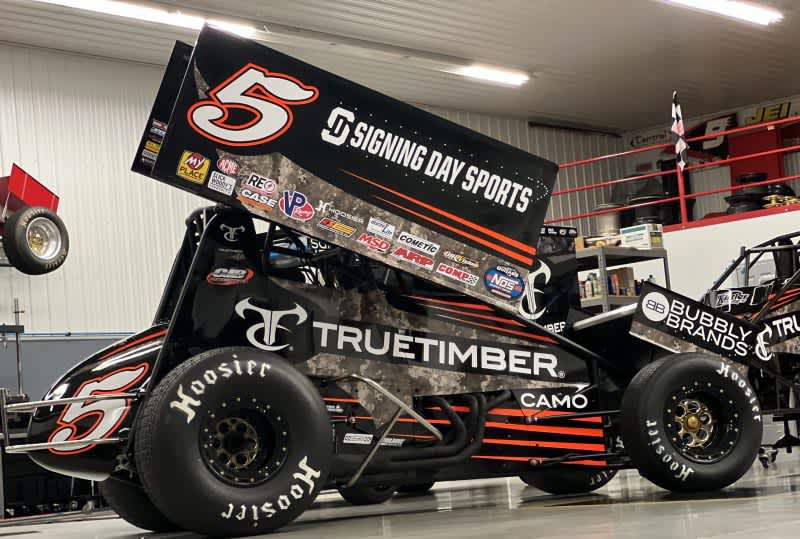 Sprint Car racing is a very popular sport down here in the south and one that a lot of hunters I know enjoy very much – probably almost as much as they do hunting. TrueTimber and CJB Motorsports have just unveiled their newest collaborative effort by way of sponsorship including a new paint scheme for the official CJB Motorsports No.5 sprint car driven by Spencer Bayston.  The new paint scheme features TrueTimber's popular Strata camo pattern, which is a favorite amongst hunters and fishermen who are gearing up for the fall season. This new paint scheme for the No. 5 car will be used during this year's World of Outlaws NOS Energy Drink Sprint Car Series Knoxville Nationals which will take place August 10-13 at Knoxville Raceway in Knoxville, Iowa.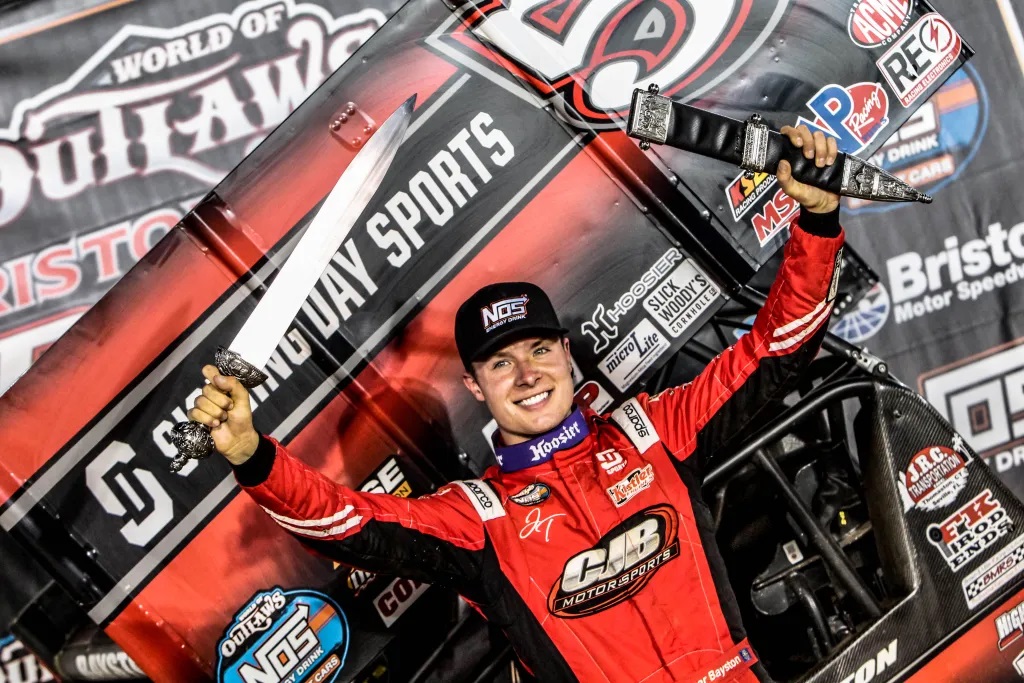 New Paint Scheme Unveiled by TrueTimber and CJB MotorSports
"We really love the look of the new car design, and we can't wait to see it unveiled in front of all the fans in Knoxville," said TrueTimber CEO Rusty Sellars. "Spencer quickly got us on the board in the World of Outlaws with his win at Huset's during the car's initial debut and it's been exciting to see his success and momentum grow in the series. As we shift our focus from fishing to hunting, it only made sense to update the car with our most popular hunting camo pattern."

Earlier this year, TrueTimber announced a partnership with CJB Motorsports as the Title Sponsor on Spencer Bayston's World of Outlaws sprint car. Bayston found his way to victory lane during the car's debut race with a standout performance at Huset's High Bank Nationals less than 12 hours after the official partnership announcement. The initial car design featured TrueTimber RipTide camo, an all-purpose fishing camo pattern popular amongst anglers all over.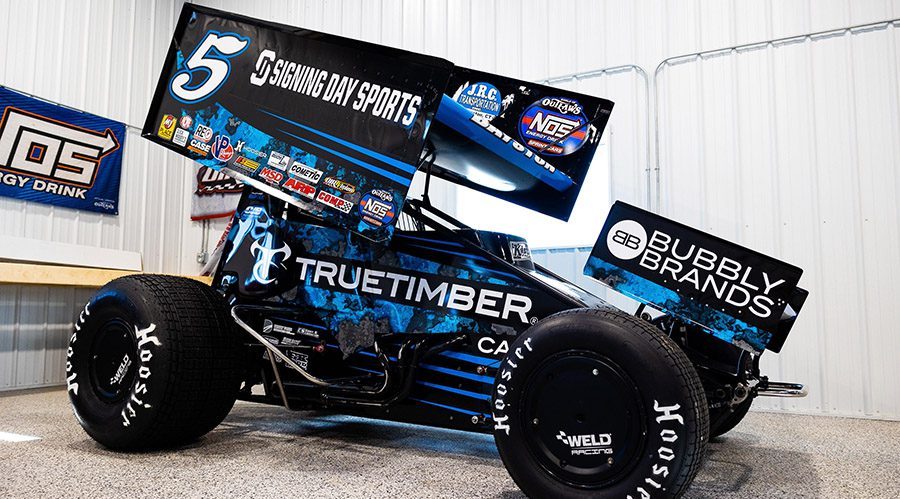 This is a great marketing opportunity for both TrueTimber and CJB Motorsports with CJB benefiting with support from TrueTimber and TrueTimber getting to display one of their most popular in-house camouflage patterns to potential customers. If nothing else, the new paint scheme for Spencer Bayston's car will at least give him some distinction on the track and will make it easier for fans to spot his car. For more information about the TrueTimber product lineup or to see TrueTimbers other camouflage patterns, you can visit http://truetimber.com/ for more info.