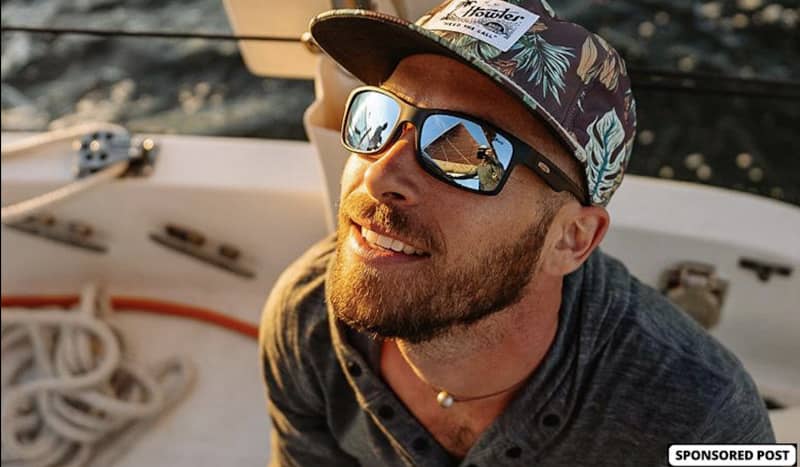 Most of us who enjoy the great outdoors probably don't spare much thought for the sunglasses we equip before we head out. There's no practical limit for how much time we'll spend searching for just the right axe, the ideal pair of hiking boots, or the perfectly sized daypack, but when it comes to protecting our eyes from the glaring sun, for whatever reason, we hardly think twice about it. So long as they cut down on the amount of sunlight hitting our eyes, that's good enough. And if they're polarized? That's just a bonus.
But glare reduction, contrast, visual acuity, color – all of these things matter just as much in the great outdoors as they do anywhere else, if not more so. Navigating trails, avoiding hazards, and spotting wildlife from a distance depends on good, clear vision. This is where Revo sunglasses comes in.
Revo was founded back in 1985 in the USA by optical engineer Dr. Mitch Ruda, who had the brilliantly forward-thinking idea to bring NASA-developed optical technology to sunglasses. The result is Revo's signature Light Management System, which incorporates multiple coatings both in front of and behind the lens for the highest level of protection for the sharpest possible vision in any light condition. These layers separate out and treat the individual color bandwidths, sort of like a multi-band audio equalizer for your eyes, before the image passes through to the conventional polarizing film and tinted sun lens found on the typical pair of consumer sunglasses.
Obviously, that's a lot of effort to go through just to filter out excessive sunlight, but the results speak for themselves. Revo sunglasses deliver a crystal-clear image with vivid colors and outstanding contrast and detail, and the unique NASA tech-based composition of Revo lenses gives the manufacturer the latitude to develop unique lenses for specific activities. Shades aimed primarily at golfers, for instance, can be tuned so that they're especially capable of delivering extra contrast in the yellow-green range of the visible spectrum; sunglasses made for boaters and anglers can be made especially effective in the blue color range.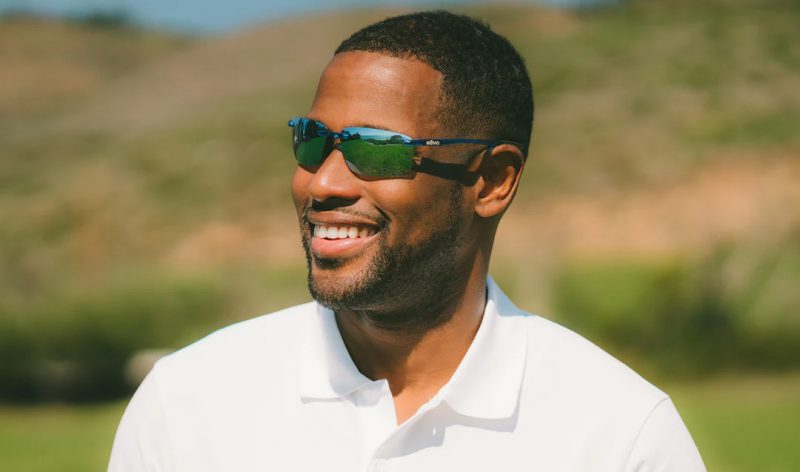 That brings us to the Revo Terra lens. Developed specially to provide a crystal-clear image "from the shady trailhead to the highest viewpoint," the Terra is a perfect match for campers, hikers, hunters, and anyone else whose idea of a great weekend involves getting far off the grid. The lens is available with an array of 17 different frames – from the rimless Descend N, with its wide field of view, excellent peripheral vision, and secure MotionFit design, to the Crawler and Crawler XL, with their sturdy lightweight frames and sharp looks. Many of Revo's frames, including the Descend N, are compatible with the manufacturer's retainer cord, so you don't need to worry about losing your shades to the wilderness.
The Revo Terra lens is a great choice in any environment marked by plentiful rocks, sand, and dirt – places with plenty of red and brown. But what if you prefer to spend your time somewhere a little more green? We might recommend the Revo Evergreen lens. The Evergreen is available with a staggering array of 32 different frame styles, giving you an even greater range of choices. Among our favorites are the Alpine by Bode Miller, which is fashioned in stainless steel and carbon fiber, and features Revo's next-generation auto-darkening polarized photochromic lens technology, and the Canyon – a frame style created in a partnership between Revo and Jeep, which features a lightweight stainless frame in a classic navigator-type design.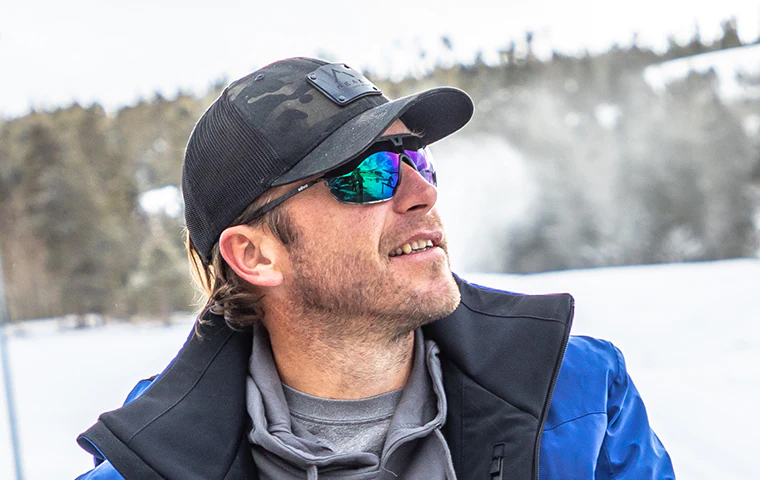 Apart from the cutting-edge NASA-based lens technology and the range of excellent frame designs, Revo nails the other details required of an excellent pair of outdoor sunglasses, too. The front lens element on every pair of Revo shades features an oil-repellent coating, so some accidental contact with a finger or a stray lock of hair won't ruin the view, and the rear-most lens element is hydrophobic, repelling sweat and other sources of moisture so you don't have to constantly take off and wipe your glasses while you hike, hunt, or pitch your tent. And, as we've said, many of Revo's frame styles are compatible with the company's own retainer cord, so you don't have to worry about dropping your shades off a cliff.
The bottom line: Revo's sunglasses are practically unmatched when it comes to delivering a crisp, clear, high-contrast image in a sport performance-oriented pair of sunglasses, and whether you go for the Terra or you opt for the Evergreen, you're purchasing the last set of shades you'll ever want to own.
Head on over to Revo.com to browse the collection of sunglasses available with Terra or Evergreen lenses.
This post was brought to you in partnership with Revo Sunglasses.