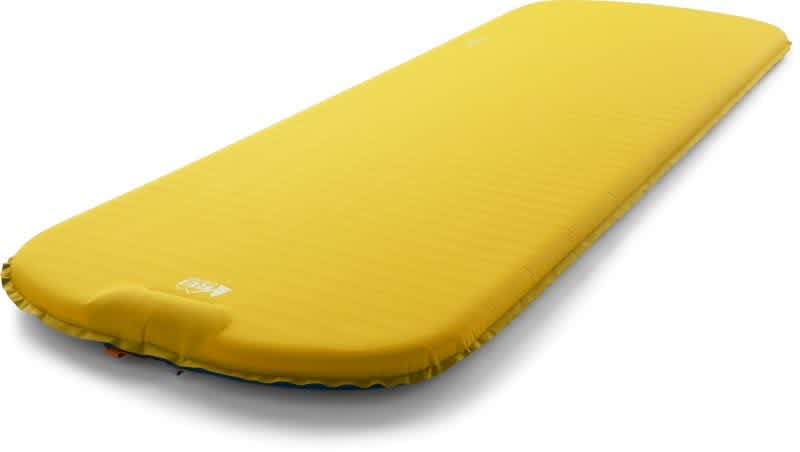 We are a camping family through and through. Even before we had kids, we were camping all the time. The outdoors is in our blood and our kids seem to feel the same way. Of course, they want to do just about anything we do, but they have really thrived in the outdoors.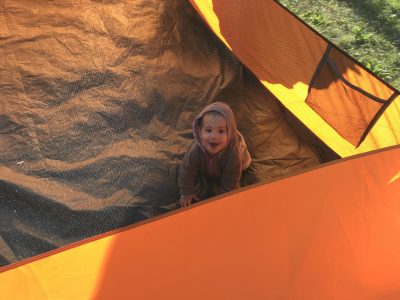 I didn't need a sleeping pad for my kids until they were around 1 year old. Before that, they slept in a travel bassinet which rested on the ends of one of our sleeping pads.
Once they outgrew the bassinet, we had to find them a suitable sleeping pad and I was really hating everything I was finding on the market.
I didn't want to get an adult sleeping pad, but I didn't want something super small, either. It took us a long time to finally spot the sleeping pad at REI.
I'm not going to lie, when I first saw the sticker price, I was in a bit of shock. It's a pad that you sleep on, why is it $50?
Well, I'll tell you…it's worth every penny. I'll be spending it again as I buy another one for our youngest daughter.
Why is the REI kid's sleeping pad so nice?
It's self-inflating. Takes just a couple of breaths and it's full.
I think it's pop-proof. Ok, maybe it's not pop-proof, but I'd like to think it is because as much as our kids jump on this thing, it hasn't popped a leak. We have never had to repair or replace it in the three years we've had it.
It weighs 1lb 13oz. It's so light and packs down incredibly small. That's hard to find in this price range.
Large enough to grow into. We've had this sleeping pad for three years already, and it will continue to last for at least another three years, depending on how fast she grows.
It has never deflated in the middle of the night. Not even one time. I can't say the same for our adult sleeping pads made by another brand.
It's comfortable. It's even more comfortable than our sleeping pads. When I solo camp, I take her sleeping pad because it's so comfortable.
Easy to deflate. Takes just a couple of minutes to deflate and pack down into the bag.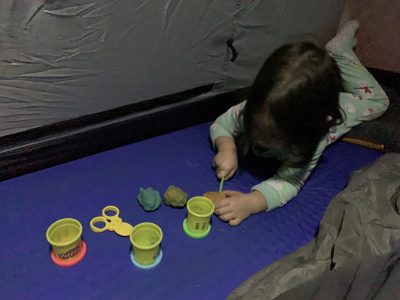 In addition to all of the reasons above, it has an R-value rating of 4.5 which means it's perfect insulation for cold weather camping. And this I can attest to. We've slept in 30 and 20 degree nights and she was comfy cozy with plenty of insulation from the cold ground.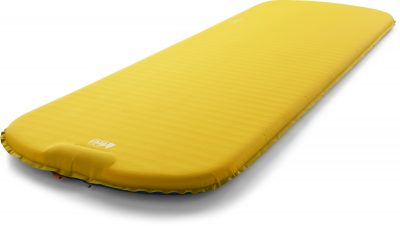 I actually have an older version of this pad but even after 3 years of using it with kids running and jumping all over it and going on dozens of trips with us all across the US, I don't know how they could possibly make it any better. But I can't wait to find out when we buy another for our youngest.
The REI Kindercamp sleeping pad is truly the ultimate kids' sleeping pad. Small enough to be lightweight and compact, but big enough to offer plenty of growing room. The price is absolutely worth it, in fact, it should probably cost more considering how durable it is.
Invest in a good night's sleep for your kids while out adventuring.