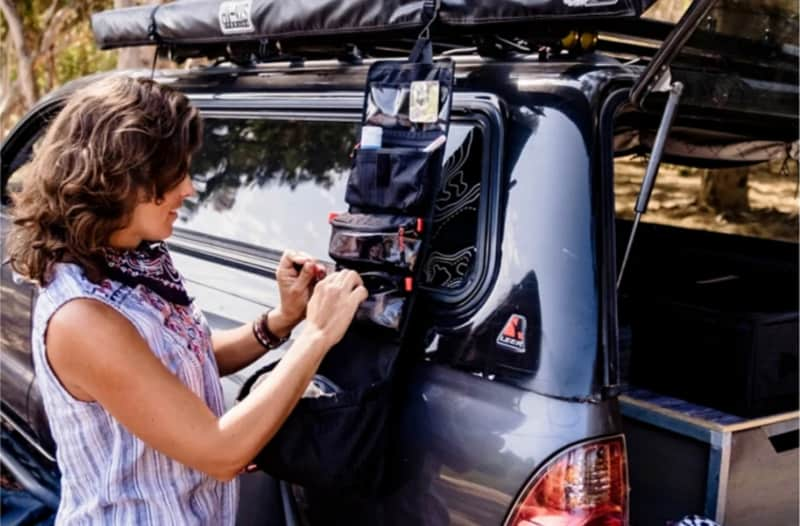 +
–
Table of Contents

Is a toiletry kit the same thing as a Dopp kit?
Simply put, a Dopp kit is a small bag for storing toiletries. How is it different from a regular toiletry bag, you might ask? Brace yourself for an underwhelming answer: It isn't! As a matter of fact, the terms "Dopp kit" and "toiletry bag" are used interchangeably. The main difference is that "Dopp kit" is used almost exclusively in the U.S. and rarely, if at all. Dopp kits were named after Charles Doppelt, a leather craftsman from Germany who founded the company that made them in 1926. Before then, the U.S. Military issued toiletry kits to soldiers who fought in World War I. These kits helped service members keep their grooming essentials organized … to an extent.
What should be in a travel toiletry kit?
Toiletries kits should contain a few core items for every trip that will keep you clean, and fresh for your adventures or outings. These would include regular items like soap, shampoo, toothpaste, a toothbrush, and deodorant. However, if you're camping you should probably also include bug spray, triple-antibiotic, a small set of safety pins,  bandages, and maybe even some iodine. In fact, carrying a full-sized first aid kit would be a part of any outdoor adventure but keeping small bandages and antibiotics in your toiletries kit should be standard practice as well – more is always better.
We are committed to finding, researching, and recommending the best products. We earn commissions from purchases you make using the retail links in our product reviews. Learn more about how this works.