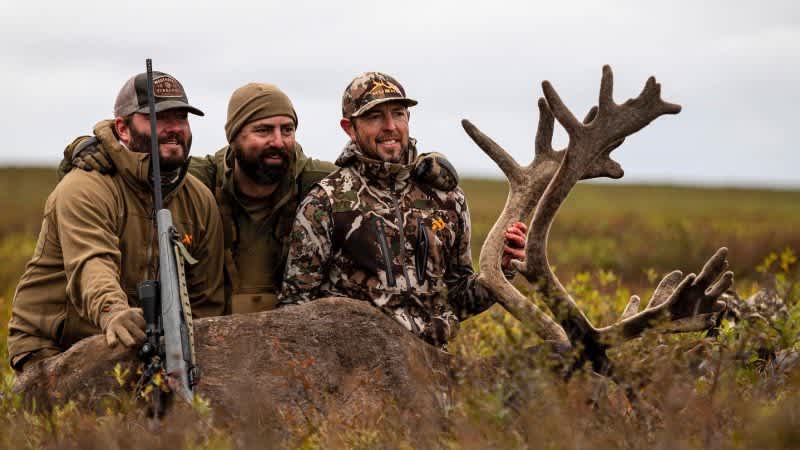 +
–
Table of Contents

How far should I be able to shoot for elk?
This will depend on your selection of weapons. For Bow hunters, no further than 40 yards with modern broadheads should be attempted. Doing so could risk the bull or cow running off with your arrow and lead to death very far away from the spot of the shot.
For rifle hunters, anywhere from 30 yards all the way out to 400 yards is quite common for engagement distances. Often times this can be curtailed to your desire via opting to either stalk your Elk by observing its routine over the weeks and months leading up to hunting season or, using Elk calls to draw them to your location.
Why are elk so hard to hunt?
This question can largely be boiled down to one factor: Range.
While Elk may seem like giant lumbering creatures, they're actually quite athletic. Think of them like oversized deer. Elk have a much longer stride and as a result of this plus their relative muscle density, they can cover a whole lot more ground in a single day than any whitetail could. However, their ability to cover ground rapidly isn't anything that a stalking human hasn't overcome before.
Another reason Elk are brought home a lot less often in most parts of the country is due to their relatively low population compared to the whitetail deer we're used to hunting, combined with their native habitat which is typically confined to the Rocky Mountains and the Pacific Northwest (Where I'm from).
Elk do exist in other parts of the country but this adds even further layers to the difficulty of the hunt even before it starts. Elk populations in other parts of the country are usually subject to a lottery and these can be tough to get access to.
What are some of the most common cartridges to hunt Elk with?
This is obviously up for debate but the most common elk hunting cartridges include 7mm Remington Magnum, 300 Winchester Magnum, 338 Win Mag, 30/06 Springfield, and of course everyone's new favorite: 6.5 Creedmoor.
I would consider all of these cartridge offerings to be more than adequate for taking down either cows or bulls but just like any other terminal application of force – the placement of these powerful shots is going to be what makes or breaks your elk hunt.
We are committed to finding, researching, and recommending the best products. We earn commissions from purchases you make using the retail links in our product reviews. Learn more about how this works.