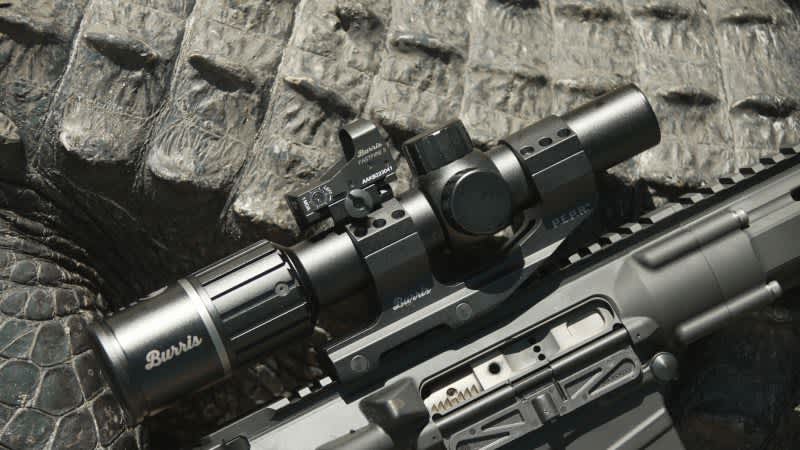 In this review, we are going to take a look at the Burris RT6 Tactical Kit.
I recently went on a trip to Florida to do a couple different things, spend some time at the beach, explore some new parts of the state and to head into the swamp to chase dinosaurs! I love finding multi-purpose trips where I can spend quality time with the family but also escape for a day to hunt or fish. Florida offers so many  opportunities to do such things. We flew into Ft. Meyers and did all the sun and surf things that families like to do right around the airport, but I was able to escape for half a day to go chase gators in the Florida swamps and be back in time for dinner on the beach!
If you haven't done it before I highly recommend you give gator hunting a try! You can do it a bunch of different ways and for me it is the best hybrid option of both hunting and fishing combined in the same activity. The way we do it is using beefy fishing rods and snag hooks where you fight them on rod and reel or by hand, bring them in close to shore and then finish them off with your weapon of choice. You can also use archery equipment with floats, long range rifles, bang sticks, set lines etc. Like I said, there are a ton of options, and I am sure you will find one that piques your interest.
On this hunt I was using my normal Savage MSR 10 Hunter in 6.5 CM but when it came to optics choice it was something a little outside the box. If you looked at my rig for this hunt you would immediately think close quarters combat or 3-gun competition, not south Florida gator hunting. I was using the Burris RT 6 with the tactical kit, and I must be honest, at first, I was a little apprehensive as to how it would perform in this hunting application.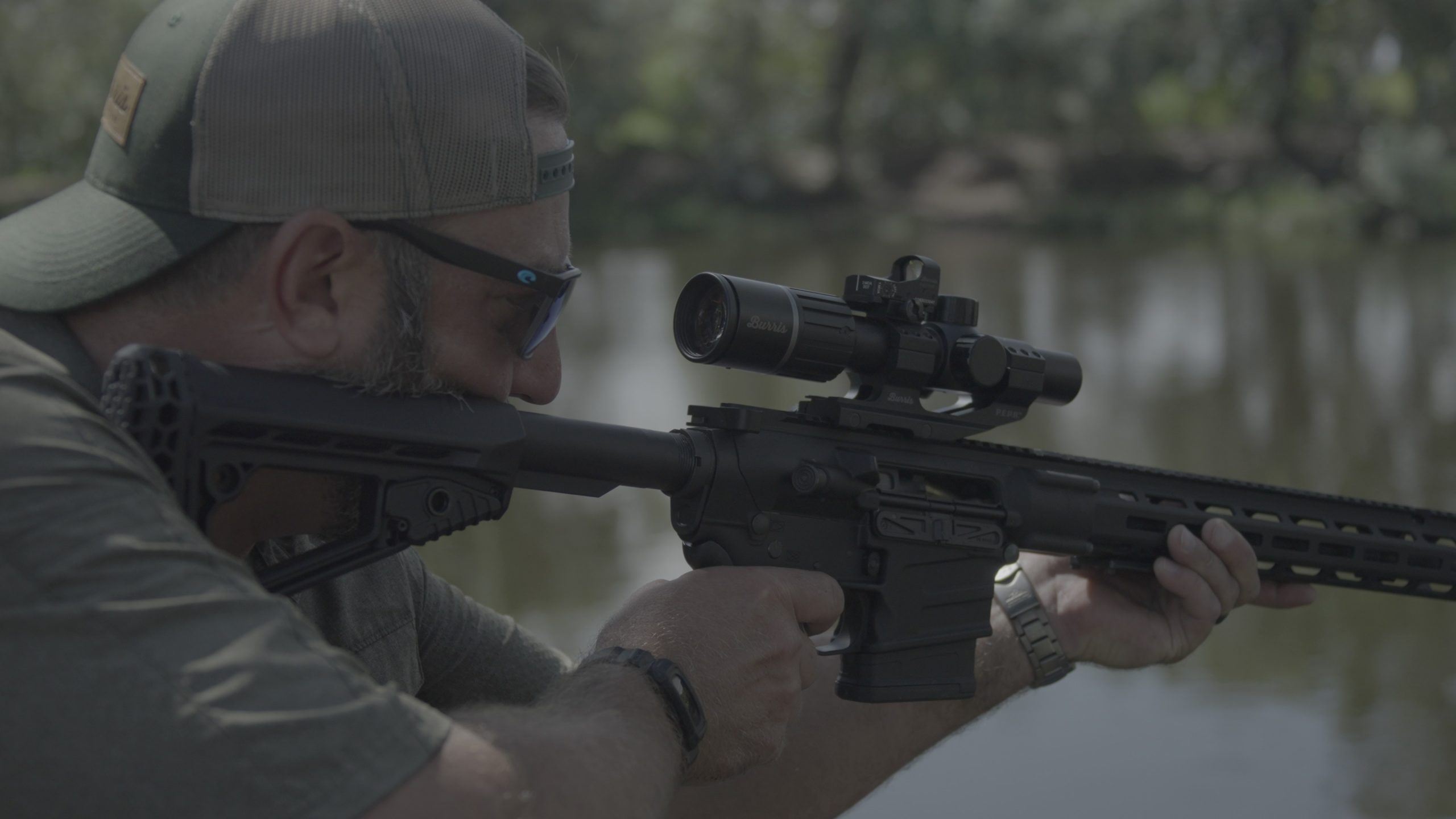 But think about it, you are fighting these gators on rod and reel and bringing them in to shore or the boat for a close shot. A perfect scenario with a 1-6X scope with an alternative red dot mounted on the top should something go sideways. I like the flexibility of being able to use the traditional optic and one of the variable magnification settings but then also having the ability to quickly opt for the red dot in real time without ever having to come up off the gun. Gators can certainly become unpredictable when trying to reel them in with a snag hook in them and having the ability to adapt in real-time based on their behavior was a huge plus!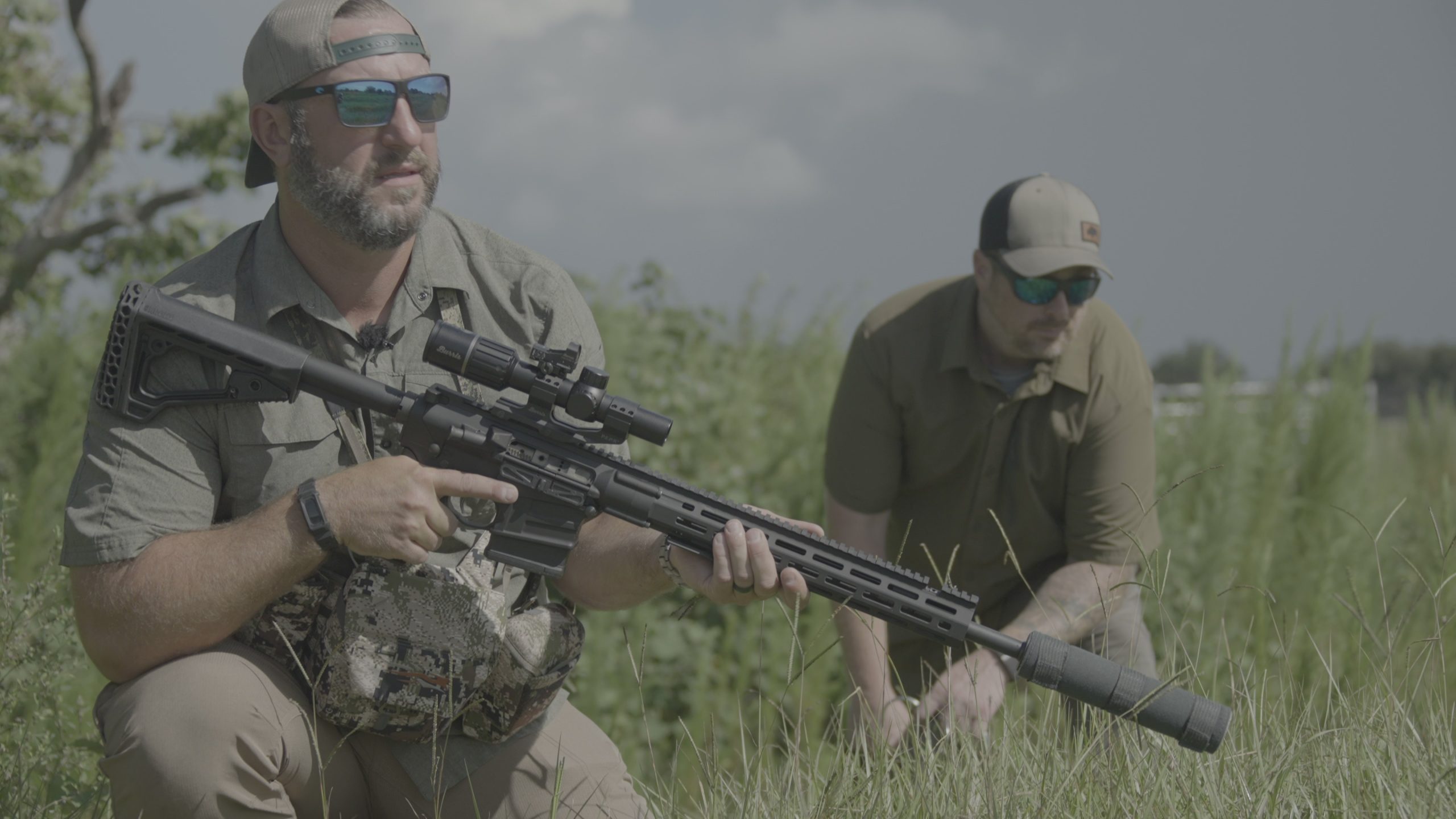 Here is the description from the Burris website,
"The RT-6 Tactical Kit is an RT-6 scope, FastFire 3 and P.E.P.R.™ mount. It makes for an outstanding kit for people just getting into 3-Gun or tactical shooting. The RT-6 is tearing up 3-Gun competitions everywhere, thanks to a great feature set: forgiving eye-box, compact scope length, true 1x, built-in throw levers, and great competition reticle. This kit gets you what you need to be competitive all in one box."
It was honestly the perfect application for this hunt, I love multi-purpose gear that allows you the flexibility to use it in multiple variations and scenarios. It comes in a couple different setups either with or without the tactical kit. The scope itself MSRPs right around $443 and if you want to upgrade to the Scope, P.E.P.R. mount, and Fast Fire red dot you are looking at an MSRP of $695. Honestly, if you are a 3-gun competitor or just a casual shooter who also hunts I would highly recommend this setup.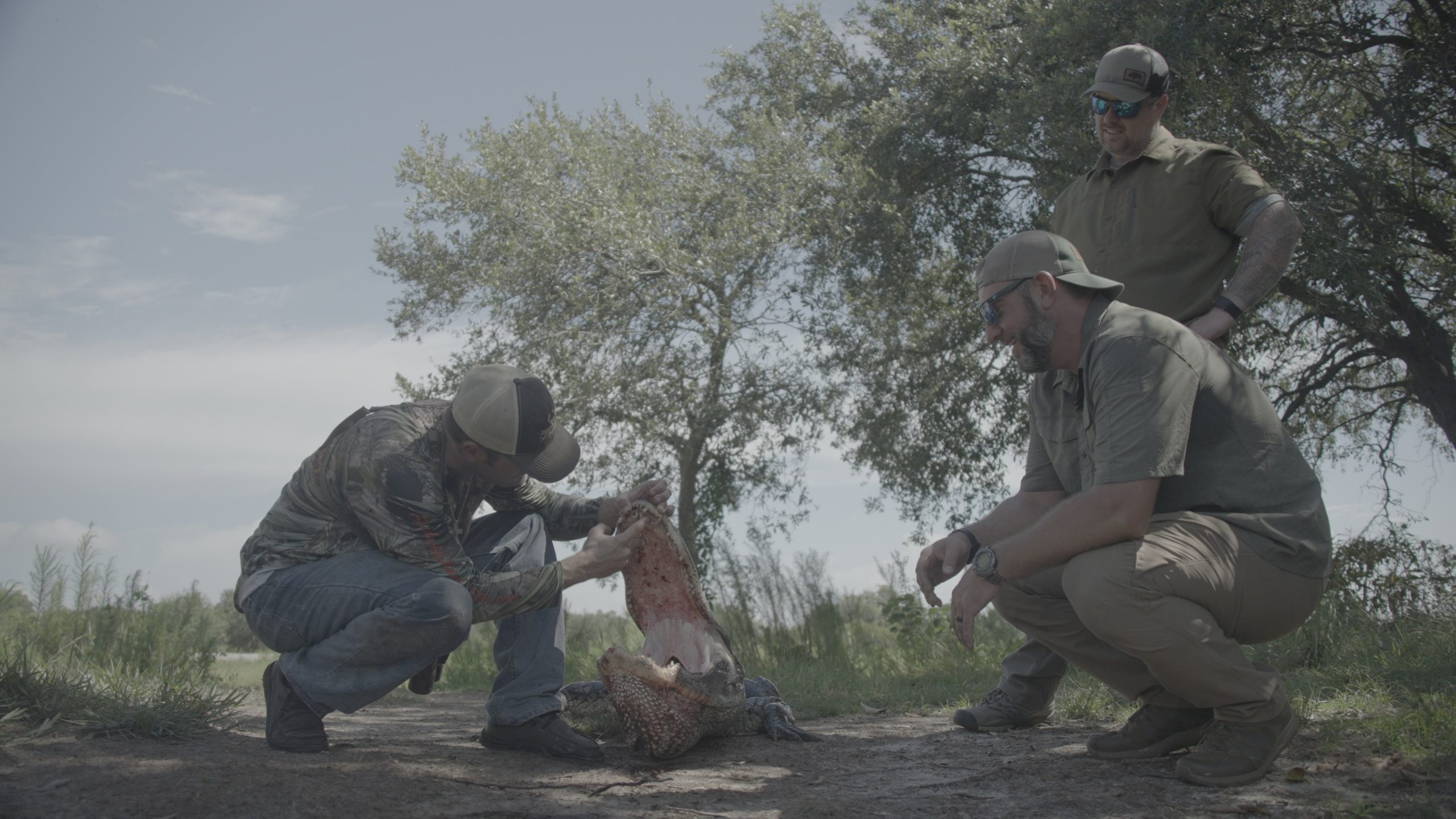 Overall, this was a great trip, and I shot a very nice alligator with an awesome new piece of equipment. The best part is I was back to the beach and hanging out with the family by late afternoon. For more information about the Burris RT6 head over to www.burrisoptics.com and check out the options available. For a full video overview you can check out this Demo Nation video on the full setup for the gator hunt
You can watch the hunt itself in the All In episode by clicking here.