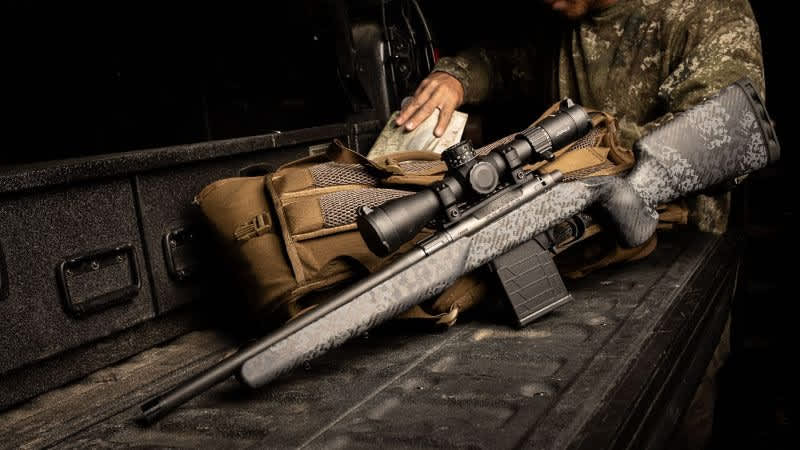 Faxon Firearms has just dropped its latest offering to the firearms market with the introduction of its new OVERWATCH 8.6 BLK rifle. The new rifle chambered in the non-SAMMI Spec 8.6 BLK round will be available initially in a 16″ rifle configuration but will eventually also be available in a pistol configuration with a shorter barrel. Independent research and load data have shown 8.6 BLK to perform well out of a broad spectrum of barrel lengths and is capable of dropping large game like elk and mule deer at distances exceeding 200-yards without issue.
More Bolt Action Rifles on OutdoorHub.com: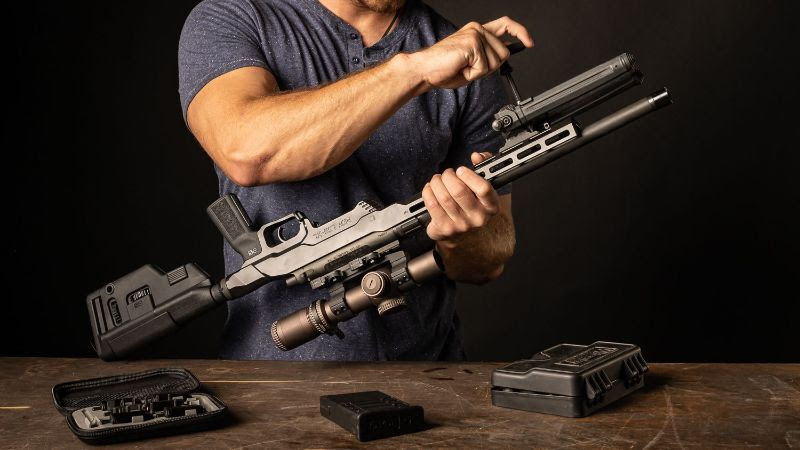 The New OVERWATCH 8.6 BLK Bolt Action Rifle from Faxon Firearms
OVERWATCH 8.6 BLK Specifications:

Faxon 16″ 1:3 Twist 8.6 BLK Barrel w/ Thread Protector, Taper Adapter, and Remage-Style Nut
Muzzle threaded M18x1.5mm for use with any AI standard muzzle device or suppressor mount
MDT LSS XL Gen 2 Chassis
Faxon TAC 30 Action & Bolt by Stiller

​​​​​​​AICS Mag Compatible

Timney Elite Hunter 510-V2 Trigger
B5 Precision Collapsible Stock
B5 Pistol Grip

Weights & Dimensions:

Weight: 7.61 lbs
Length: 35.375″
Depth: 8″
Width: 1.5″


It's quite interesting to see a company release a firearm that is chambered in a non-SAMMI spec cartridge offering but personally, I'm all for it. The First Edition rifle is being offered only in a 16″ model that will come standard with a 1:3 twist rate, M18x1.5mm threaded barrel, and a load of other high-end components like a Timney Elite Hunter trigger. The new 8.6 BLK First Edition Bolt Action rifle will cost $3,399.00 from the Faxon Firearms website, for more information you can visit https://faxonfirearms.com/. This rifle would work perfectly for anyone who likes to hand load cartridges and is looking for an ultra-quiet, high-end hunting or scout rifle.
Not content with merely making barrels for the new 8.6 Blackout, Faxon Firearms has recently released the Overwatch rifle series, looking to combine top-quality bolt-action rifle building with the 8.6 Blackout caliber. Today we're breaking down the two versions of the Overwatch Tactical.

The Overwatch is available in a more traditional style with the Overwatch Hunter, as well as two flavors of chassis builds in the Overwatch Tactical, in a 16″ barreled rifle and a 12″ barreled/braced pistol.