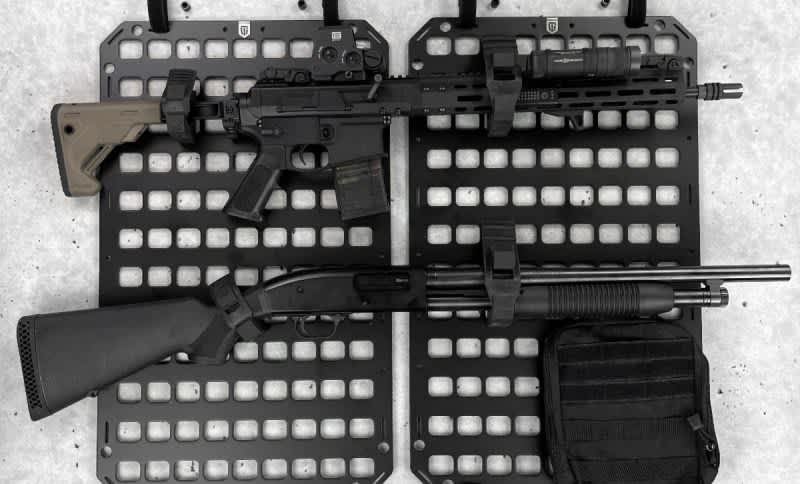 Grey Man Tactical is much more than just a company that caters to the urban tactical environment. In addition to their great series of packs and vehicle mounted RMP kits, Grey Man tactical has now expanded into the hunting and off-roading scene with the introduction of their new UTV Dual Gun Rack #701 System. This new package contains everything one needs to kit out their UTV or SXS for fence patrol, hunting duty, and much more.
More from Grey Man Tactical on OutdoorHub.com: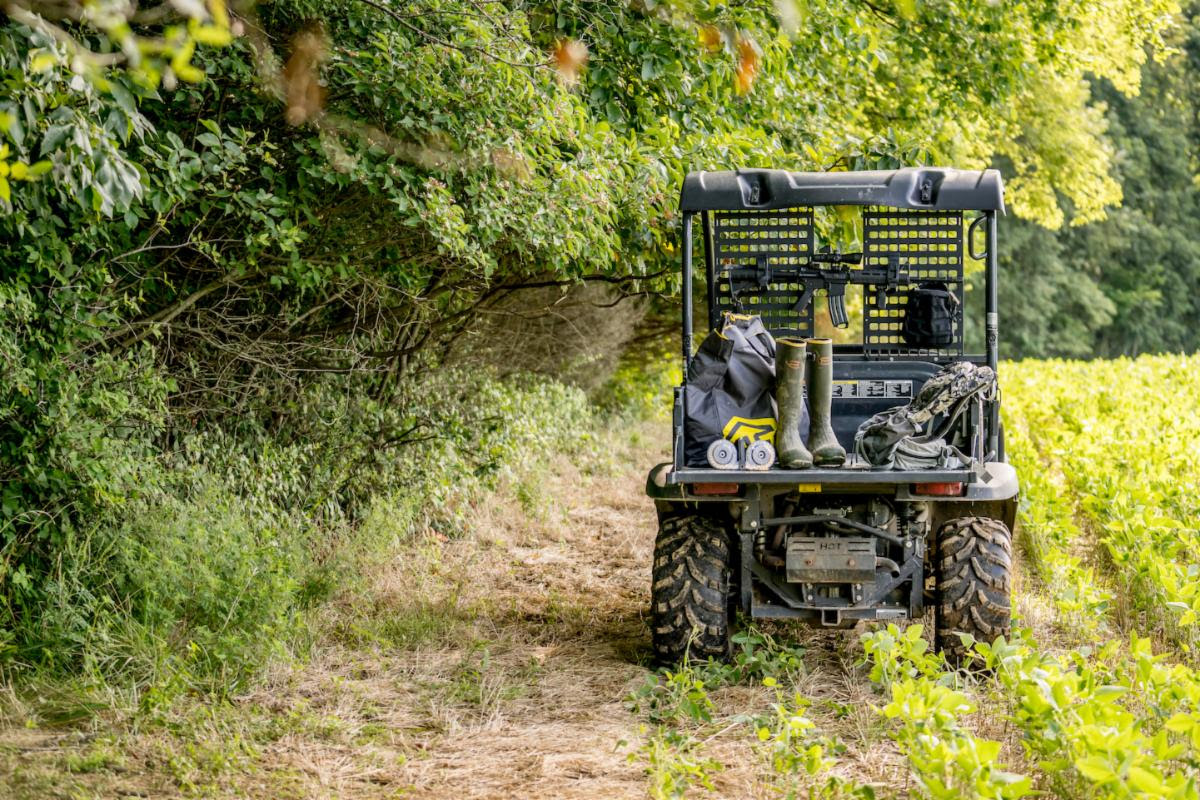 New UTV Dual Gun Rack Package From Grey Man Tactical
The RMPX™ is made from 3/16″ aluminum with a powder-coated finish for increased durability while driving off-road.

This package comes with two Rifle Rack – Rubber Clamps, allowing two firearms to be mounted or any additional gear needed for the outing.
This new UTV Dual Horizontal Gun Rack should keep all of your gear neat, organized, and secured while you're driving around your property or up to your hunting site. Due to the selection of materials and hardware, the Grey Man Tactical UTV Dual Gun rack should also be perfect for those that frequently use their vehicles in adverse weather  conditions. The Grey Man Tactical UTV Dual Horizontal Gun Rack is available now through Grey Man Tactical's website for a price of $597.99 and includes all of the parts and accessories listed below – ready for mounting to the utility vehicle of your choice. For more information or to see other offerings in the RMP series you can visit http://greymantactical.com/.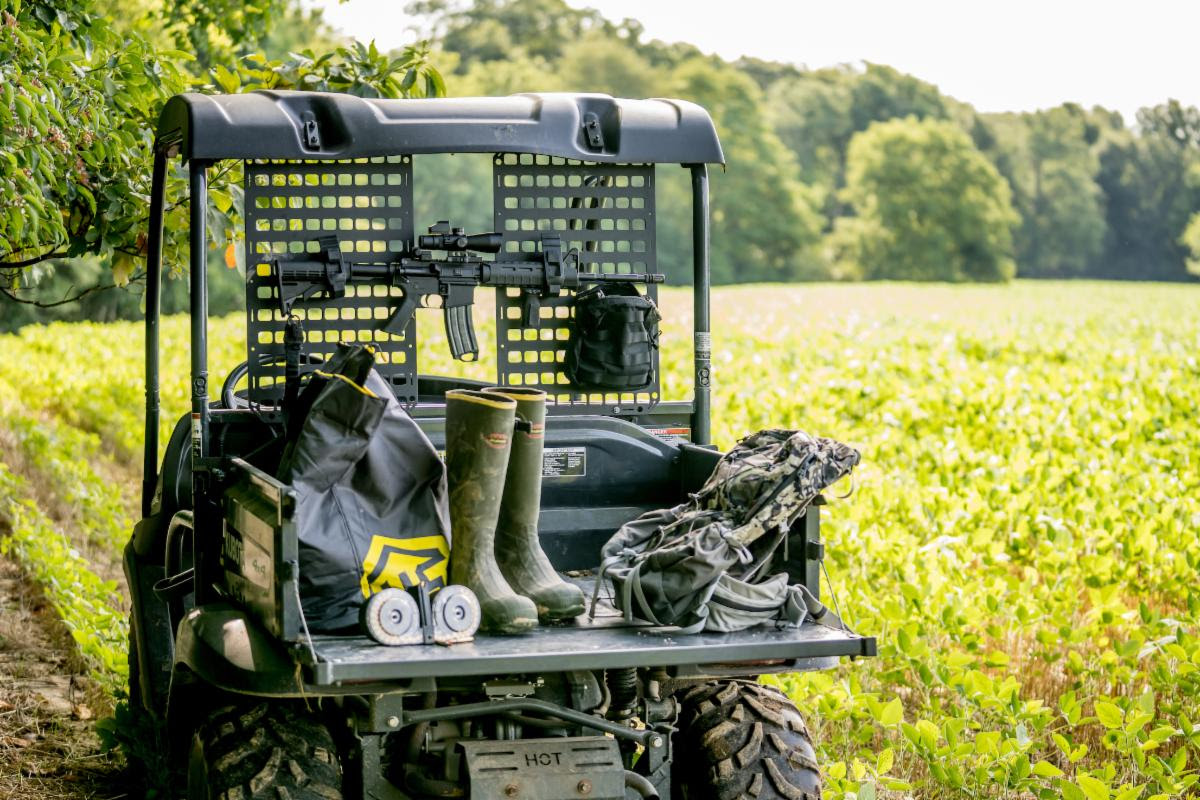 The #701 UTV Dual Horizontal Gun Rack – 15.25 X 25 RMPX™ Package contents include:

QTY 2 – 15.25 X 25 RMPX

QTY 2 – Rifle Rack – Rubber Clamps

QTY 1 – Large Utility Pouch

QTY 1 – RMP Fastening Kit™ – Self Drilling Screws + Nylon Spacers [Qty 8 total screws + spacers]

QTY 4 – Hook & Loop Cinch Straps – 12″ [Qty 8 total cinch straps]

Compatibility:

Rifle Rack – Rubber Clamps compatible with most rifles and shotguns.

Adjustable Hook & Loop Cinch Straps provide universal mounting options for UTV's
Self Drilling screws and nylon spacers mounted to roll bars by drilling through the RMPX™