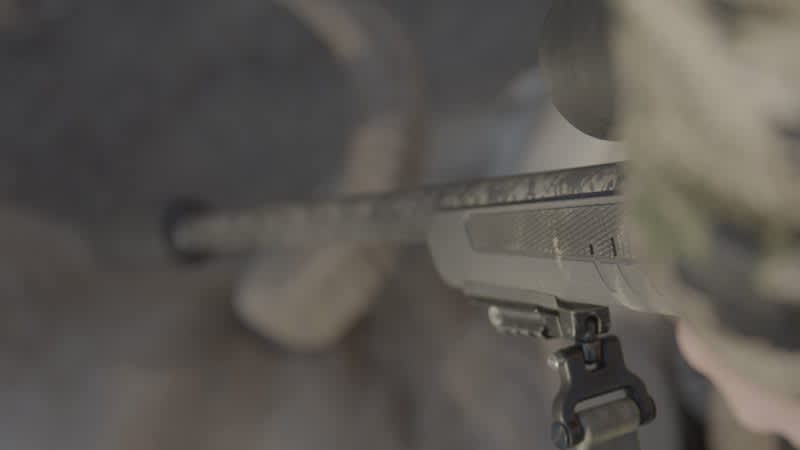 In this review, I'm going to break down my first impressions of the all new lightweight straight pull action Impulse Mountain Hunter from Savage Arms.
When Savage Arms first released their Impulse line of rifles back in 2021, we looked on with a great deal of intrigue. The straight pull action, which was the breakout feature of this new rifle line, was something that I personally never had the opportunity to experience. While the straight pull action has been available in Europe for some time, it is far less common here in the United States. Rather than the more traditional canted lever throw that most are accustomed to, the straight pull action operates as the name implies. A shooter cycles their bolt with a fluid straight pull back towards the butt stock of their rifle.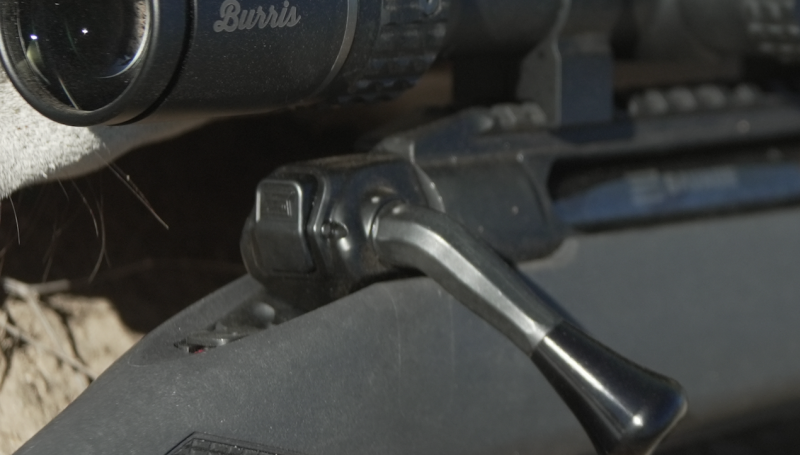 I have been able to send a great deal of lead down range and also down field with the Savage Impulse Big Game and without trying to sound corny, I have fallen in love. The grass truly is greener on the straight pull action side of the fence and I will tell you why. I can't overstate how natural the straight pull action feels when you are chambering a round for a follow on shot when you are hunting. It may not seem like much of a difference, but I can tell you that pulling the bolt straight back feels more natural and allows me to cycle the bolt faster when I'm under pressure. I also love the straight pull action because I find it easier to stay on the gun and keep my target in the scope.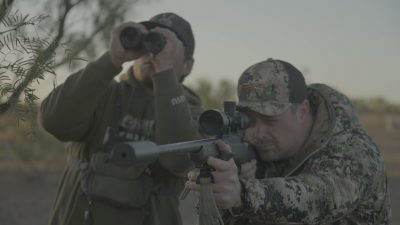 With the introduction of the Impulse Mountain Hunter, Savage has taken their straight pull action rifle line to the next level.
The Savage Arms Impulse Mountain Hunter is a brand new lightweight version of their straight pull action platform. What truly sets this rifle apart is the combination of the Proof Research carbon fiber wrapped barrel and the synthetic sporter stock which provide a total rifle weight of just 7.31lbs for the 300 WinMag version. For me, the introduction of a lightweight magnum caliber rifle with the straight pull action is a game changer. I often find myself traveling and hunting with new products that outfitters and other hunters have never laid hands on. The Impulse Mountain Hunter's lightweight was turning a lot of heads on my most recent trip down to Texas.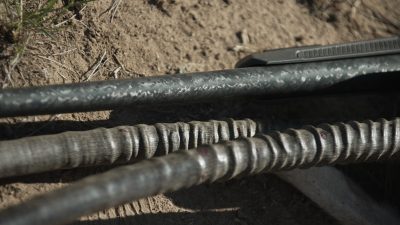 A few years back Savage Arms released the 110 Ultralight rifle and to me, that was as close to a perfect rifle as I could hope for. The 110 Ultralight accompanied me to the Northern side of the Brooks Range on a caribou hunt and I could not have been happier with it's performance and weight. I hiked for miles with that rifle slung on my back in some very challenging and unforgiving terrain. Ultimately, I was able to harvest my caribou at 480 yards shooting a 6.5 Creedmoor bullet from Federal Premium.
The only drawback that I saw at the time was that the 110 Ultralight didn't offer magnum calibers, which is what we almost always use on our hunts. The Impulse Mountain Hunter has brought my dream of a lightweight magnum caliber rifle to life and delivered something really incredible. Even though the Impulse Mountain Hunter I have been using is chambered in 300 WM, it weighs in just 1.5lbs more than my 6.5 Creedmoor Ultralight. For me, that additional weight is a more than fair trade off to be able to take a 300WinMag rifle in to the field.
Beyond the new features, the Impulse Mountain Hunter possess the core features that Savage owners have come to expect over the years. You will have an out of the box user adjustable rifle with the AccuFit, AccuStock, and AccuTrigger systems. The AccuFit system features a number of accessories that allow you to quickly and easily change your comb height and length of pull. The AccuTrigger system will allow you to change your trigger weight from 1.5-4 lbs, without ever having to step foot in a gunsmith's shop.
Overall I have been incredibly happy and impressed with what I have experienced so far using the Savage Arms Impulse Mountain Hunter. To date, I have harvested a scimitar horned oryx, dall shepp, and two whitetail deer with this rifle. I have found the accuracy to be exceptional and the fit and finish of the rifle to be well above what you would expect from a factory rifle. I have big things planned with my Impulse Mountain Hunter, including a trip to Africa in the spring of 2023 and I can't wait to share that hunt with you!
For more information on the Savage Arms Impulse Mountain Hunter you can head here.
This content was brought to you in partnership with Savage Arms.