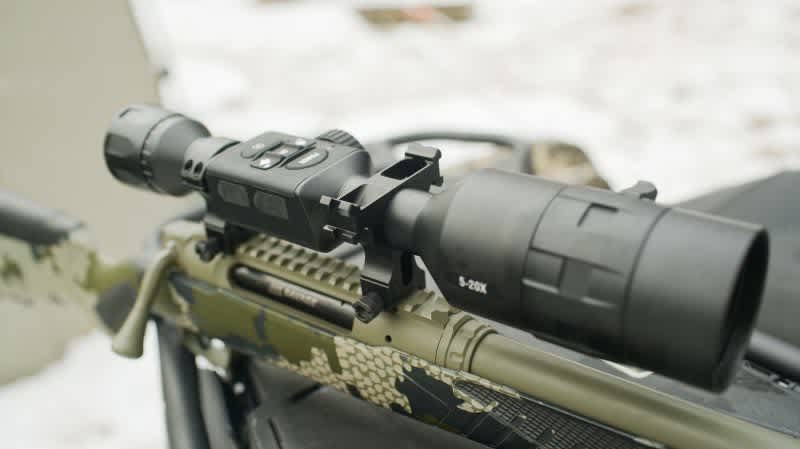 In this review, I'm going to walk you through the benefits of the ATN X-SIGHT 4K PRO 5-20X and why you should consider hunting with a digital scope.
Most everyone loves streaming their favorite shows and whether you watch them on your phone, TV, or computer one thing is certain, video is king! Over the last two decades, everything in our lives has been digitized. It's pretty uncommon these days to see a photo album on a coffee table or the super old school slide shows at a friends house of their European vacation. What is common, however, is to share a funny Instagram post with your friends or even a video clip of something funny that happened in your day.
Like a lot of past times, hunting has been slower to truly come of age in the digital revolution. Yes we have cell phone enabled trail cams, apps for all kinds of things, and even tech heavy deer feeders. The one area that is not saturated with players however is the video side of your hunting equation. Something I have been using the last couple of years that is possibly one of the my favorite tech enabled devices for hunters, the ATN X-Sight 4K Pro 5-20X.
As a hunter, I love recounting the tales of my travels around the country and the animals I have had the luck of harvesting. I often find myself showing pictures from my trips and when I am lucky enough to be hunting with an ATN X-Sight 4K Pro 5-20X I can show off some really high quality footage that I filmed directly from my scope. How can I do that you may ask? Well, the ATN X-Sight 4K Pro 5-20X is a digital scope that is enabled with recording capabilities and can film in 1080p. Now, when I'm on a mission to show off a trophy, I can relive the moment of my harvest with friends as if they were there!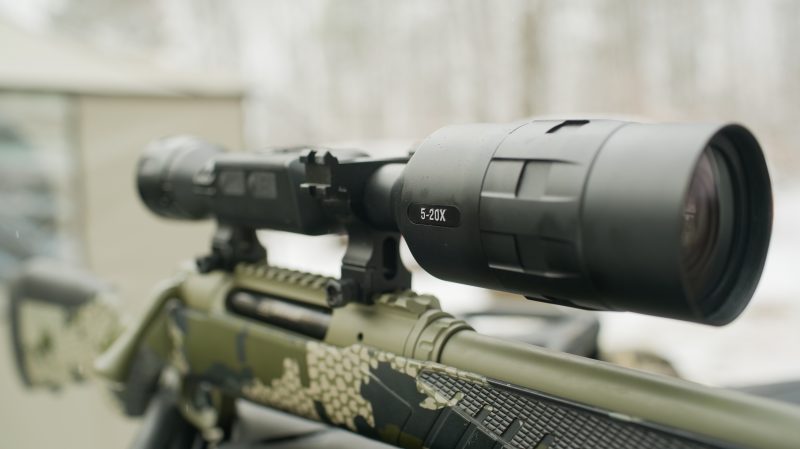 Many of you reading this may know ATN from the various thermal scope reviews we've done in the past or the hunts we've frequently had the pleasure of going on down in Texas using something like the ATN THOR 4 640 4-40X. While I absolutely love thermal hunting, I do more than just hunting at night and running thermals during the day doesn't have the same appeal. This is where the ATN X-Sight 4K Pro 5-20X really shines. As a day time digital optic, the ATN X-Sight 4K Pro 5-20X offers a ton of features and the ability to record which is huge.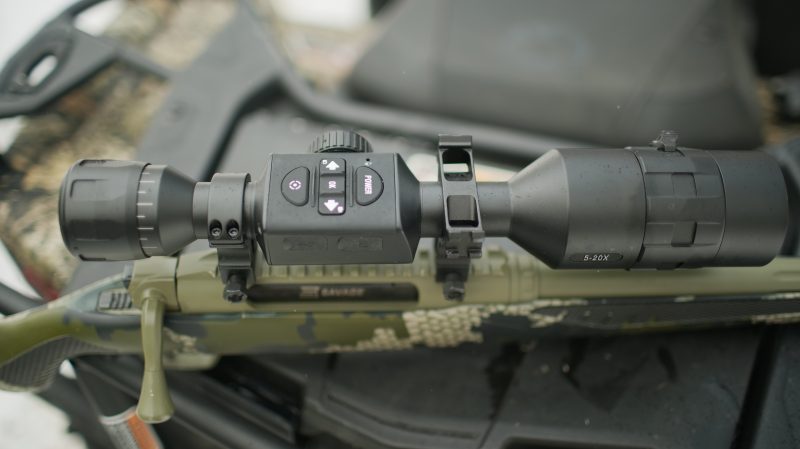 Some of the core features of the ATN X-Sight 4K Pro 5-20X include:
Night Vision Mode – with the ATN X-Sight 4K Pro 5-20X digital night vision mode, you can easily hunt big game by day and then switch to hogs or varmint by night without ever switching your scope or rifle.
Video Recording – 1080p recording is a standard feature and will allow you to record hours of hunting footage from the field.
Spin to Zoom Wheel – This feature is one of my favorite and feels incredibly natural to increase magnification quickly.
Ballistic Calculator – the built in ballistic calculator will have you dialied in to your target quickly and allow you to take more shots confidently at range
One Shot Zero – Like most ATN optics, the one shot zero is an incredibly user friendly tool that will have you on zeroed in minutes.
Smart Mil Dot Reticle – The reticle of the ATN X-Sight 4K Pro 5-20X is adjustable and can be fine tuned to your preferred hunting cartridge for better on the fly adjustments and holdovers.
Mossy Oak Patterns – You can now purchase your scope wrapped in black or one of three Mossy Oak patterns including Break-up Country, Elements Terra, or Bottomland.
Dual Stream Video – The only thing better than recording your hunt is letting a fellow hunter watch it in real time on their connected device. The ATN X-Sight 4K Pro 5-20X will let you do both simultaneously!
Recoil Activated Video – Never worry about forgetting to hit record. With recoil activated video, the ATN X-Sight 4K Pro 5-20X will automatically film your hunt when you pull the trigger.
Low Power Consumption – You'll have a whopping 18+ hours of continuous run time with the ATN X-Sight 4K Pro 5-20X.
At the end of the day, the ATN X-Sight 4K Pro 5-20X is a feature rich and user friendly scope that is sure to impress not only you, but your friends and family as well. If you are interested in learning more about the ATN X-Sight 4K Pro 5-20X you can head to ATN's website to explore this scope and all of their other tech focused offerings.
This article was brought to you in partnership with ATN.