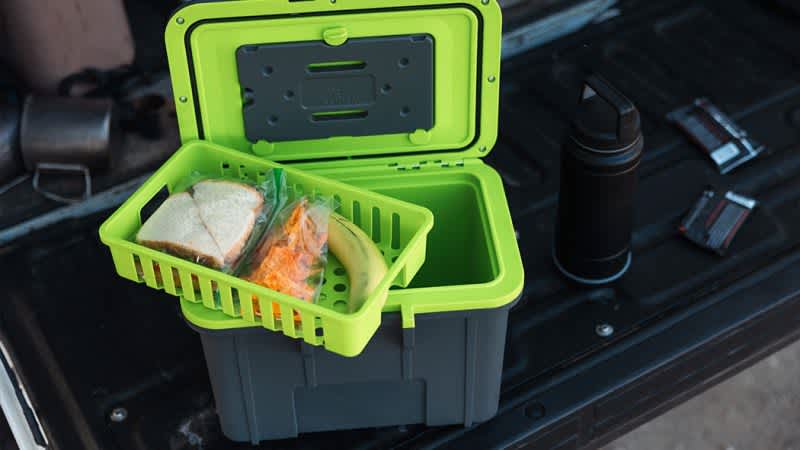 Finding the time for Lunch can be tough, shouldn't your cooler be tough, too?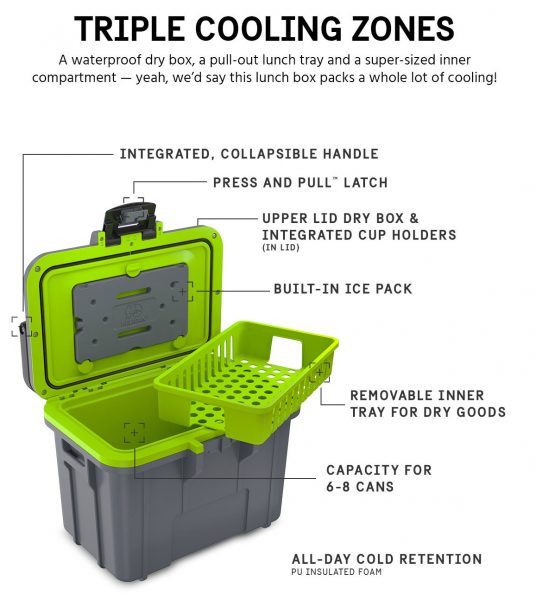 Pelican case, protectors of everything from weapons systems to delicate camera equipment, have just released a new personal lunch cooler with a waterproof dry box on the lid and an integrated ice pack to keep your food and beverages cool even on blazing hot days (or from freezing solid if you're working or playing out in the cold).  As someone who works outside most of the time in up to triple digit temps and sub-zero conditions, I value a good cooler to keep my food and drinks at the temperature that I want them.  per Pelican:
Protect your lunch with the Pelican 8QT Personal Cooler. The 8QT Personal Cooler features separate compartments for wet and dry storage, including: a dry box to store personal items, a removable inner tray to keep non-perishables cool, and a main compartment for larger items. An integrated ice pack is removable and reusable. This lunchbox will keep your daily essentials protected and cold all day. With premium features and legendary Pelican DNA, this is the last lunchbox you'll ever need.
Deceptively Large Internal Compartment (Holds 6 – 8 Cans!)
Integrated Removable Ice Pack
Removable Tray
Additional Dry Storage Compartment in the Lid
Secure Press & Pull™ Latch
Collapsible Carrying Handle
Tie Down Openings on the Side
Durable Exterior
MSRP: $69.95

Dimensions

Interior (L×W×D)

10.80 x 6.40 x 7.50 in (27.4 x 16.3 x 19.1 cm)

Exterior (L×W×D)

13.40 x 9.45 x 10.50 in (34 x 24 x 26.7 cm)

Measurements

Volume

8.00QT (7.57 liters)

Int Volume

0.3 ft³ (0.008 m³)

Weights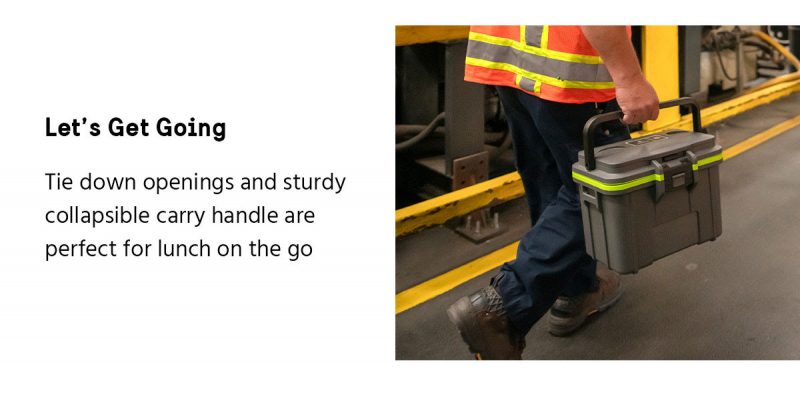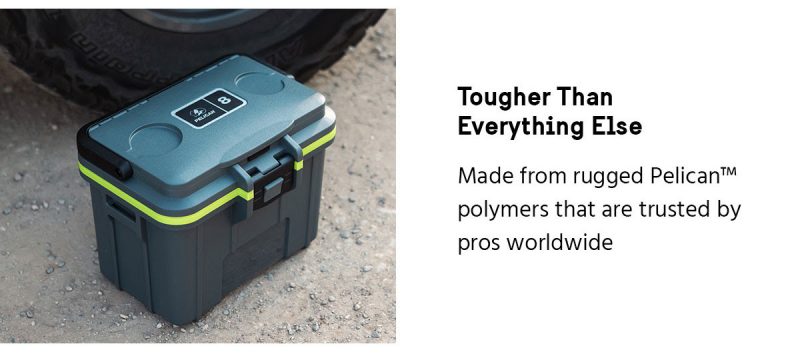 The 8QT is the smallest hard-side cooler from Pelican, but looks to be a good contender for keeping lunch cool for yourself or your family.  You can view Pelican's full cooler lineup here.