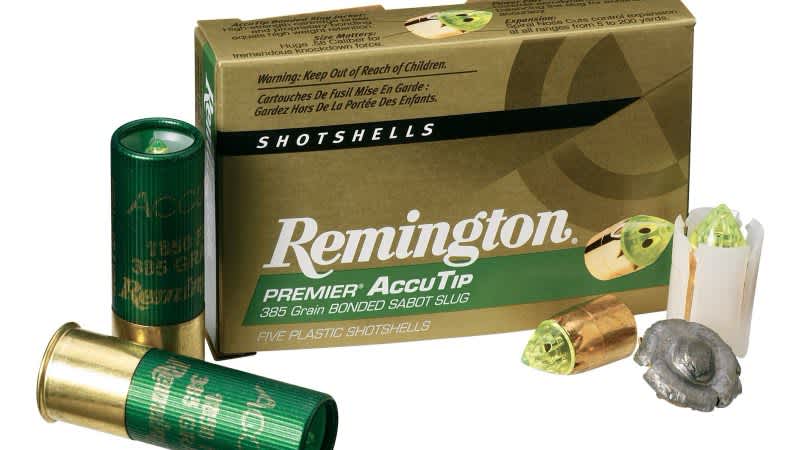 Remington has just announced a product safety recall on specific lots and types of their 12-Gauge AccuTip slugs that may have left the factory with an incorrect propellant change. Remington recommends that if you find that you own some of this ammunition from the specified lot numbers you immediately cease using this ammunition and contact Remington to arrange for free replacement ammunition.
More from Remington on OutdoorHub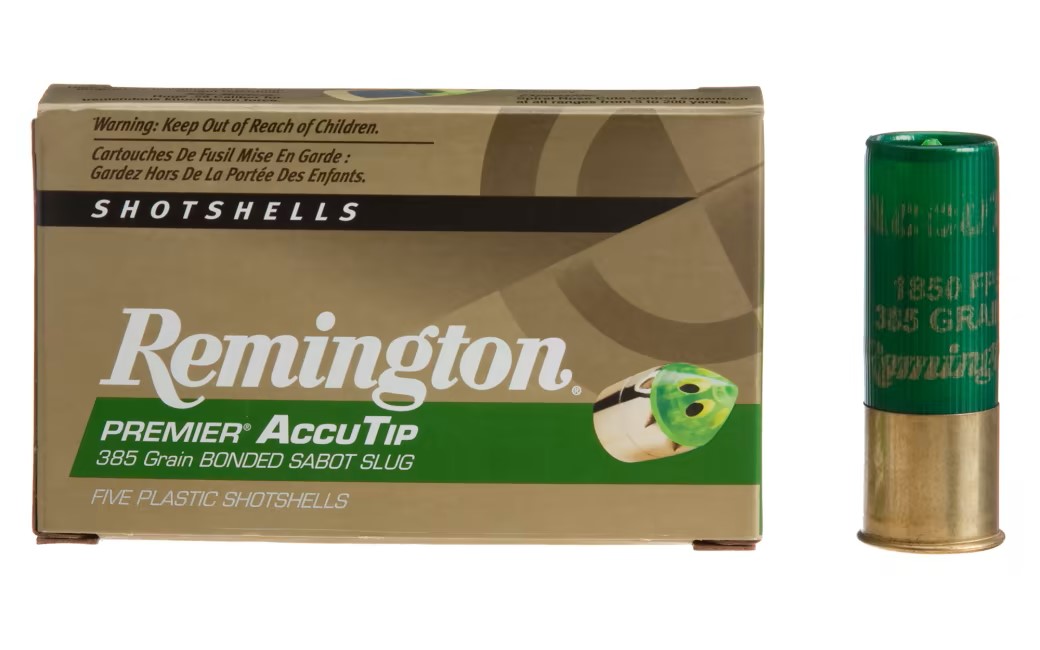 Remington Issues Safety Recall for 12ga AccuTip Sabot Slugs
WARNING – Official Safety Recall Notice

DO NOT USE REMINGTON 12 GAUGE PREMIER ACCUTIP 2-3/4" SABOT SLUG
AMMUNITION WITH LOT CODES: L05ZC527, L05ZB527, L06ZB527, L06ZC527

Use of this product may result in firearm damage and/or personal injury.

Remington Ammunition has determined that boxes of the referenced lot numbers of Remington Premier AccuTip Slugs – PRA12, may contain shells with an incorrect propellant.

Description: Remington 12 gauge – 2-3/4" Premier AccuTip Slug
Index Number: PRA12
Part #: 20727
Lot Code: L05ZC527, L05ZB527, L06ZB527, L06ZC527

The lot codes can be found on the inside flap of the individual box or along the outside of aproduct case. Examples:

If you possess ammunition from these lot codes, immediately discontinue use of this ammunition and contact Remington at 1-800-243-9700. Remington Ammunition Consumer Service Department will arrange for the return shipment of your ammunition and upon receipt will send you replacement ammunition at no cost to you.

We apologize for any inconvenience this may cause.
Remington's 12-gauge AccuTip Saboted Slugs are quite popular for hunters across the nation who choose to hunt with shotguns. The 385-grain saboted slug normally features an advertised muzzle velocity of 1900 fps and the slugs themselves feature a great combination of both accuracy and terminal performance down range. As with any type of cartridge, an inconsistent or improper propellant charge could lead to either an overpressurization event or a situation where the slug may not make its way all the way out of the barrel (known as a squib) which also poses a danger to the operator should it go unnoticed. For more information, you can visit http://remington.com/shotshell to get more details.