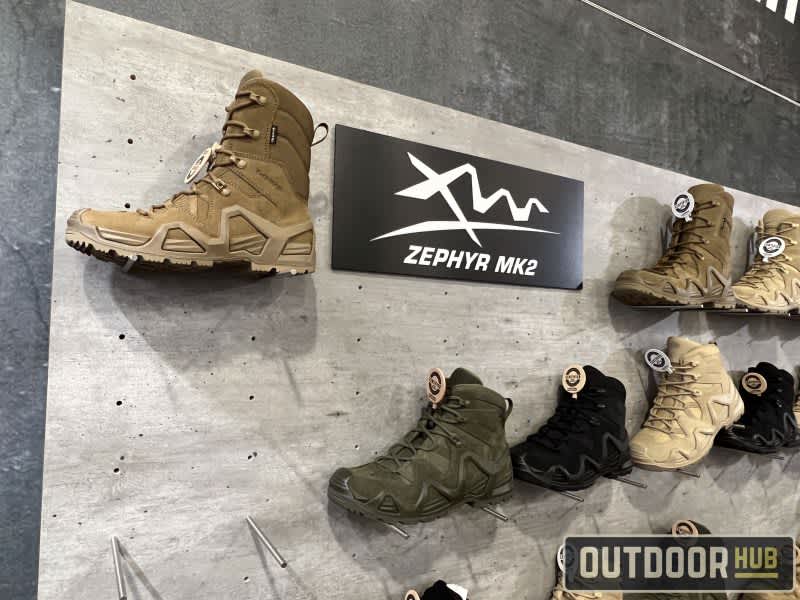 Walking around SHOT show requires good footwear, as one typically covers more than 4 miles per day and up to 12 hours on one's feet.  My boot of choice for getting around the floor are Lowa Zephyrs.  I walked into Lowa's booth with my Zephyrs and beheld their newest iteration:  The Lowa Zephyr Mk2.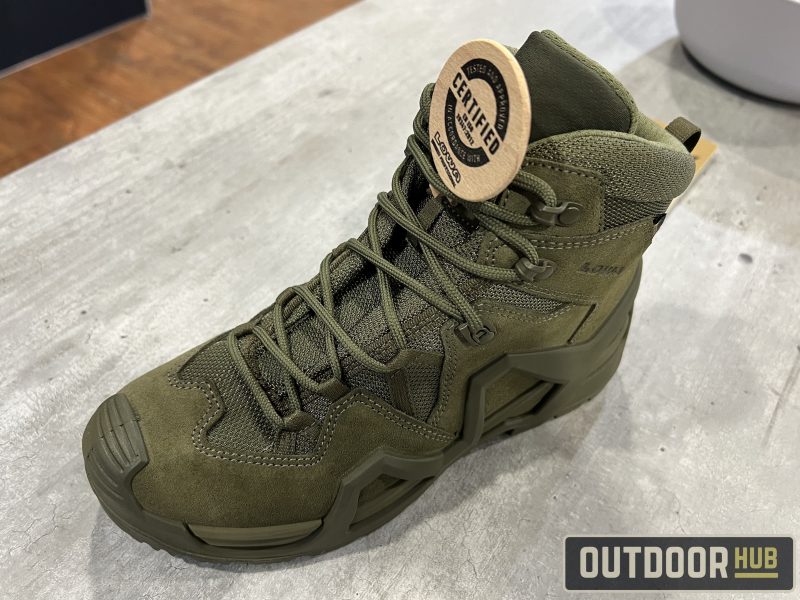 [SHOT 2023] Lowa Updates its best boot with the New Zephyr MK2
Fresh off the heels of Vlad's excellent long term Zephyr review, Lowa updated their entire Zephyr line from sneakers to high boots with the new MK2 suite of features.  Probably the most important improvement is that the Zephyr MK2's are now EN ISO 20347:2012 certified, authorizing them for duty use across a much wider range of agencies.
All textiles of the MK2 have improved tear resistance, and the soles feature Lowa's X-Trac military sole which is slip, heat and oil resistant.  Further protecting the wearer is Lowa's dual-layer midsole.  To top it all off, the Zephyr MK2's have a fast-rope arch one the medial side of the boot.  The new Lowa Zephyr MK2 Boots are available in Coyote, Grey, Green, and Black, in both waterproof GTX and non-GTX versions.
Also new at Lowa were two other of their Task Force boot line.  Both the Combat Boot and the Breacher now come with updated MK2 suites of features.   Their c combat boot is their classic military boot and features shock absorbers around the ankles.  Their Breacher S is a bit heavier-duty boot than the Zephyr series.
OutdoorHub's coverage of SHOT Show 2023 is proudly sponsored by 5.11 Tactical. Click HERE to check out their new products.