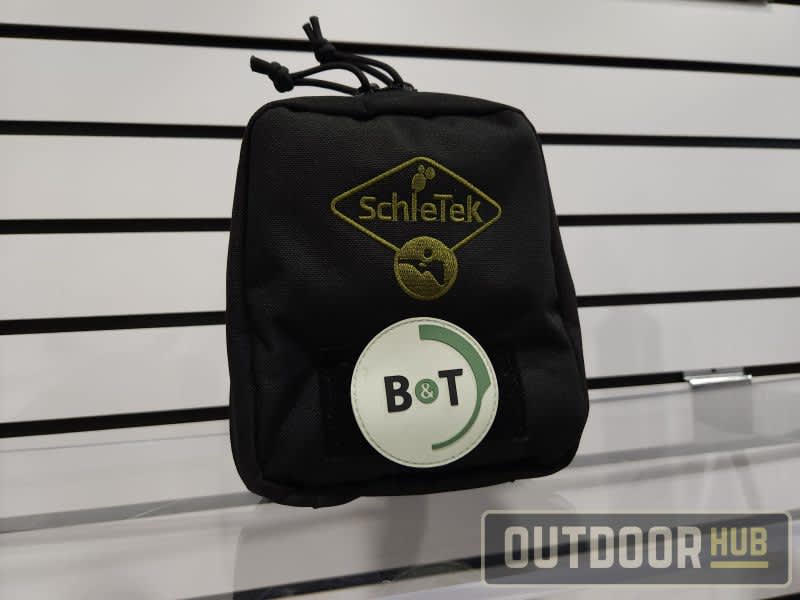 B&T USA is finally bringing one of the best cleaners for suppressors to the US market. High-quality SchleTek suppressor and gun cleaning products are going to be available for sale in the US. These gun and suppressor cleaning and tuning products have been available in Europe for a while but due to cost haven't been in the US market up until now. But with B&T USA on it, we will soon have SchleTek Suppressor Cleaner Evolution, SchleTek Cera-Grease, SchleTek Carbon Cleaner, and SchleTek Molle-Bag Black.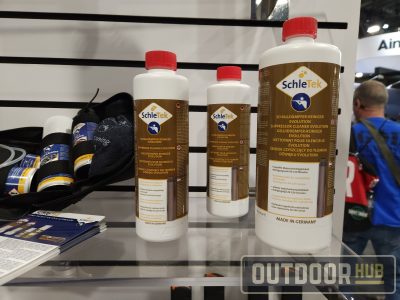 SchleTek Suppressor Cleaner Evolution
The Suppressor Cleaner Evolution is a self-activating cleaning agent that is multisurface safe due to it being pH-neutral, water-soluble, and acid and ammonia free. Because of the special pH-neutral formula, it won't corrode or eat into any surfaces or coatings like Cerakote. It will be available in 500ml bottles, 1-liter bottles, and a 5-liter canister.
suitable for all types of suppressors, including suppressors which cannot be disassembled
reaches even super-fine rows of holes and baffles
suitable for all materials and coatings, including carbon and Cerakote™
positively tested for compatibility of materials
very easy to use
reaction time starting from 20 minutes
no additional laborious cleaning procedures required
environmentally friendly and water soluble – no special disposal requirements
suitable for the use in ultrasonic baths
SchleTek Cera-Grease
The Cera-Grease is a high-performance ceramic grease made for muzzle threads and all muzzle devices. It works great for making the assembly and disassembly of suppressors, muzzle devices, chokes, and thread protectors easy and pain-free. The cera-grease is formulated for optimum protection from seizing, corrosion, and wear. It is a non-toxic and metal-free oil and uses a special ceramic-based formula. It will be available in 15g and 50g airless dispensers.
high temperature-resistant from -20 °C to 1,500 °C (-4°F to 2,732°F)
non-toxic
copper-free, nickel-free, aluminium-free, sulphide-free, molybdenum-free, PTFE-free, silicone-free
ceramic-based anti-seize formula
excellent release properties
considerably facilitates assembly and disassembly
seals surfaces and protects from ambient influences
efficiently prevents seizing up, baking and corrosion
reduces friction resistance and wear significantly
prevents galvanic corrosion when combining different metals
exempt from labelling requirements for hazardous substances according to Regulation (EG) No. 1272/2008 (CLP)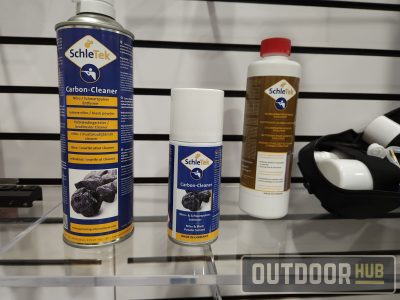 SchleTek Carbon Cleaner
The Carbon Cleaner is a special formula cleaner made to save time and help clean guns with even the thickest coating of carbon fouling. Originally made for military use, the cleaner penetrates and dissolves the carbon fouling. It can be used both the inside and outside of your guns. It will be available in a 150 ml pump spray and a 500 ml aerosol spray.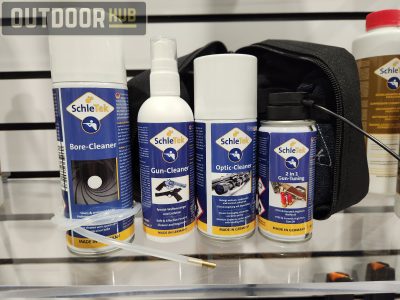 SchleTek Molle-Bag Black
This Molle-Bag in black is a multi-purpose bag made for heavy-duty use. The inside of the bag is made to be customizable to whatever Gun-Tuning and cleaning products and other equipment will be packed inside. Its shown in the pictures with cleaning products, bore cleaner and hose, gun cleaner, optic-cleaner, and 2 in 1 Gun-tuning, inside the bag along with a microfiber cloth. The contents of the bag may change when released.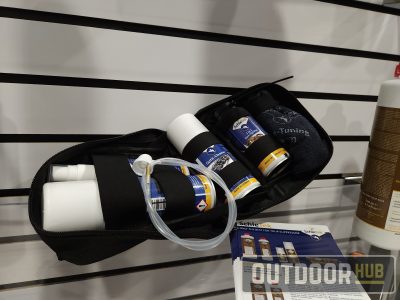 [SHOT 2023] SchleTek: The Evolution of Suppressor Cleaning
Availability of All Products: Within a month
Pricing: TBA
Will be available directly from B&T
Special thanks to the B&T USA staff here at SHOT Show 2023, and stick around for more SHOT Show content.
AllOutdoor's coverage of SHOT Show 2023 is proudly sponsored by 5.11 Tactical. Click HERE to check out their new products.