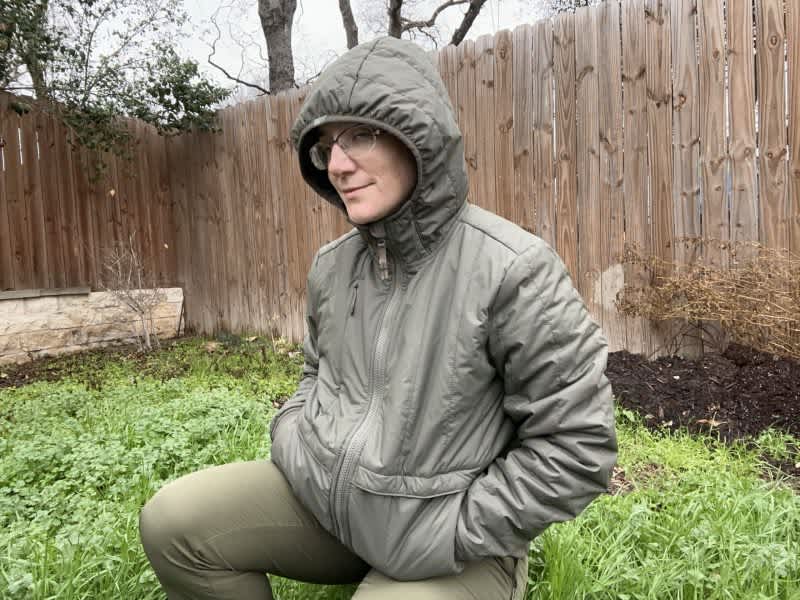 It took me a while to finally be able to try out the 5.11 Tactical Thermees Insulator Jacket. I received it in May of 2022, but I lived in TX so I had to wait until at least December, if not January for it to get cold enough to wear it.
I finally got my chance when we went camping in our RV right before Christmas. It was a brisk 18 degrees F when we decided to go out for a hike. It was a beautifully sunny day, but it was windy and cold.
In addition to a couple of underlayers, I wore the Thermees as my main jacket and I was toasty warm. The wind didn't cut through me and I truly felt warm. My face was cold, but that was probably because of all the wind blowing against my bare face.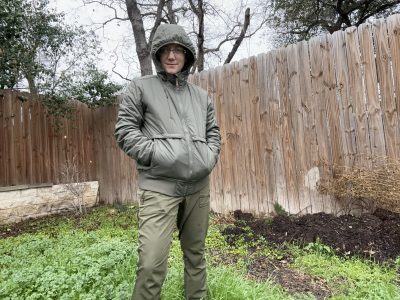 Back to the insulator jacket, the ribbed sleeves and hem are made of 97% polyester and 3% elastane. They offer extra protection from the wind and I am here to tell you that it works!
The body of the jacket is made of 100% polyester taffeta while the general insulation is made from polyester Primaloft silver. Primaloft is a leading technology in insulation to keep people warm, dry and comfortable. I really appreciated the different types of polyesters used in this jacket. It's not just slapping some fabric together, it's obvious there was real thought behind what goes where and how.
Speaking of details, there are a total of three pockets, all with zippers. I do love the zippers. They are also deep pockets! One of the pockets is a concealed chest pocket. You really can't tell a pocket is there and it's deep enough for my big iPhone to fit inside of it. I used that pocket a lot for my phone because it was close to my body and insulated from the jacket.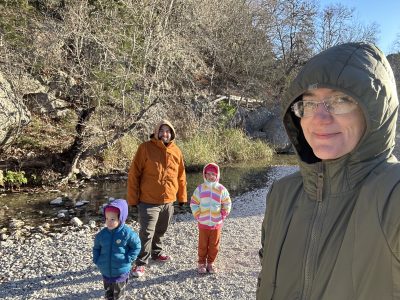 Oh yeah, it has a hood! I love jackets that have a hood. One of the most deciding factors these days when it comes to warm jackets and sweaters is, does it have a hood? Even if I wear a hat, I love the extra protection a hood can make to block wind and generally keep you warm. Really smart decision to add a hood.
I don't have a single negative thing to say about this jacket. Normally these types of puffy jackets don't look good on a petite person like me, but it not only looks good, it also keeps me warm.
You know the saying, 'there's no bad weather, just bad clothes', well I have experienced the truth to that statement many times over. This jacket proves it worth over and over each time I wear it in cold weather. My legs might be cold, but my upper body is living in paradise.
Style meets function with the 5.11 Tactical Thermees Insulator Jacket and it has a permanent place in my closet. Check it out today!
MSRP: $94.49