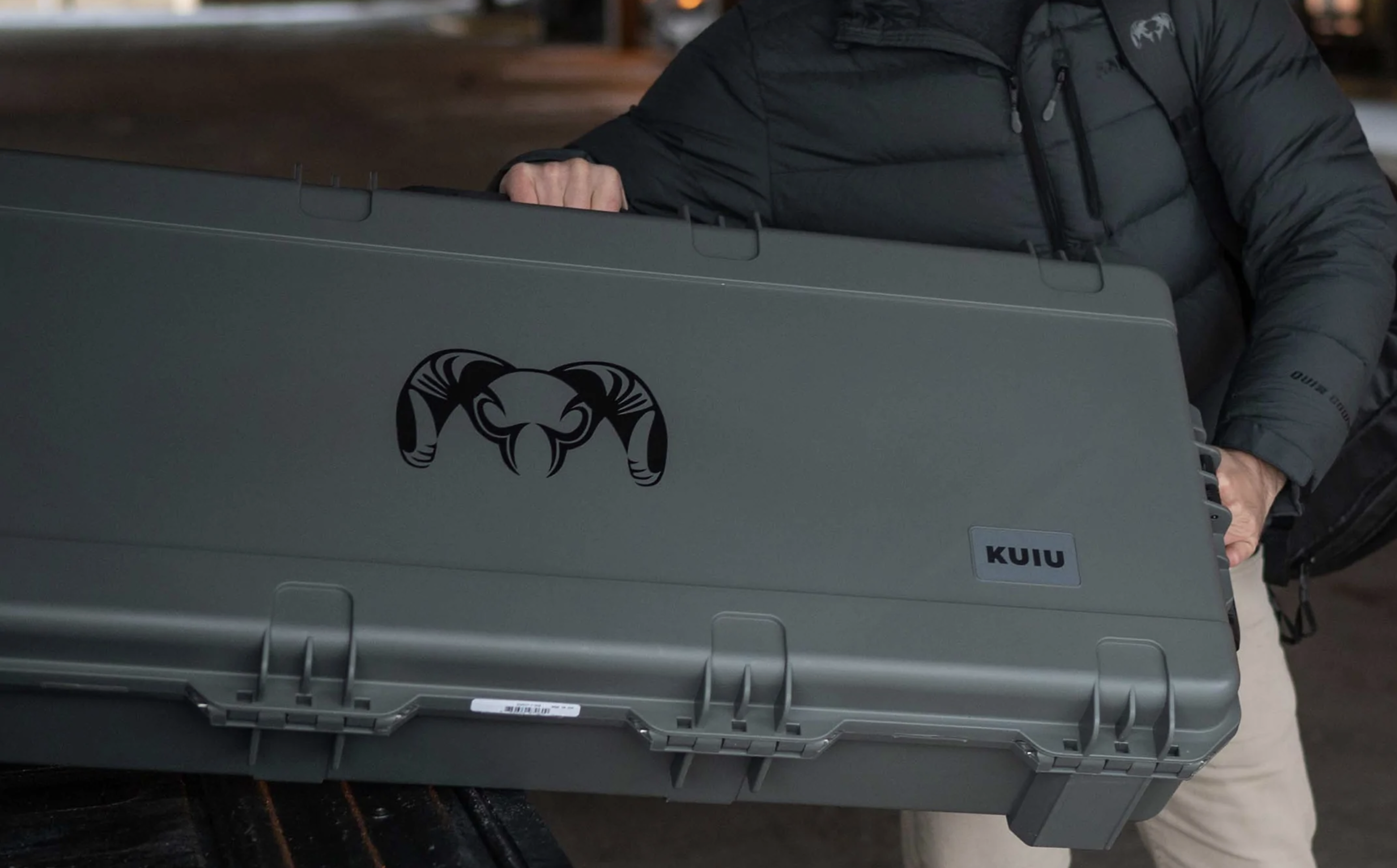 The hunting brand KUIU Just dropped two new Hard cases. The 42x17i and the 50x14i are both being marketed as being tough, lightweight cases that will last a lifetime. KUIU has partnered with SKB to make these cases a reality. 
WEIGHT
21.9 lb / 9.9 kg
21.3 lb / 9.7 kg (without foam divider)
EXTERNAL DIMENSIONS (LXWXD)
44.5 x 19.5 x 8.375 in / 113 x 50 x 21 cm
PROTECTION
Waterproof, Dustproof, Impact Resistant, Floatable
INTERNAL DIMENSIONS (LXWXD)
42 x 16.75 x 6.25 in / 107 x 43 x 16 cm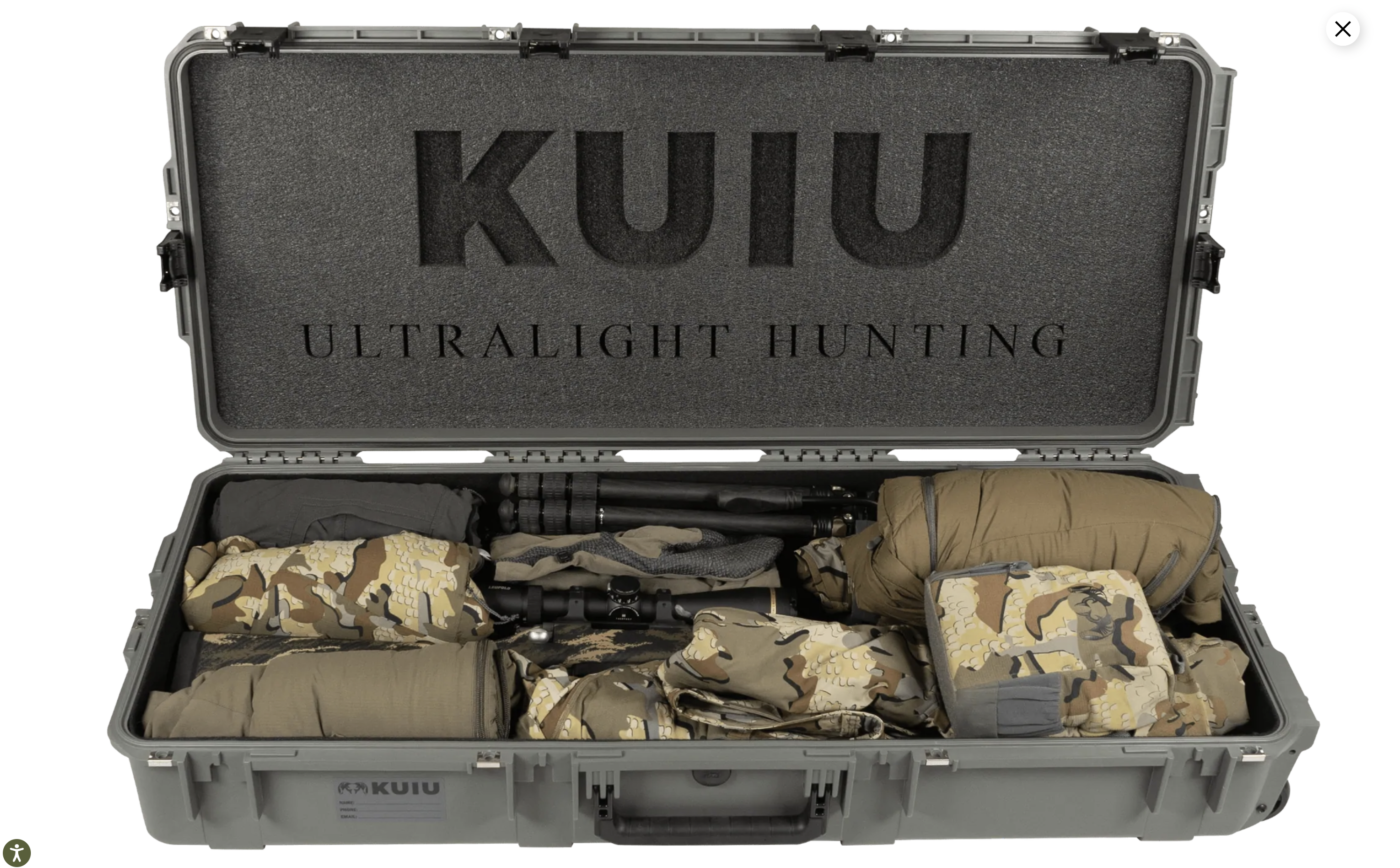 "The design goals for the KUIU hard cases were clear from the beginning. What we wanted was not available on the market today without DIY modifications and customization. First, we wanted uncompromised protection—the last thing you need on a hunt is showing up damaged firearm, bow, or gear. That is why we partnered with SKB, the best in the industry. It's waterproof, shockproof, dustproof, and luggage-handler proof. In addition, it floats.
The next design goal was to maximize internal storage space. The days are gone of removing thick oversized padding and replace it lighter and thinner material—especially since every seasoned traveler/hunter uses their clothing and soft gear as padding. Leveraging thin, ultralight, high-density foam, protection is not sacrificed, and storage space is increased.
Last, without sacrificing durability, it must be ultralight. Most airlines, especially smaller charter planes that get you into faraway places, only allow 50 pounds. With a minimum weight of 21.3 pounds (with foam divider removed) you can pack more gear than ever before. Spec'd with SKB's lightest shell, foam, handles, wheels, latches, and hardware, it punches well above its weight.
With a limited quantities available, and a look and colorway unique to only KUIU, your case is easily recognizable among a sea of luggage." via KUIU website.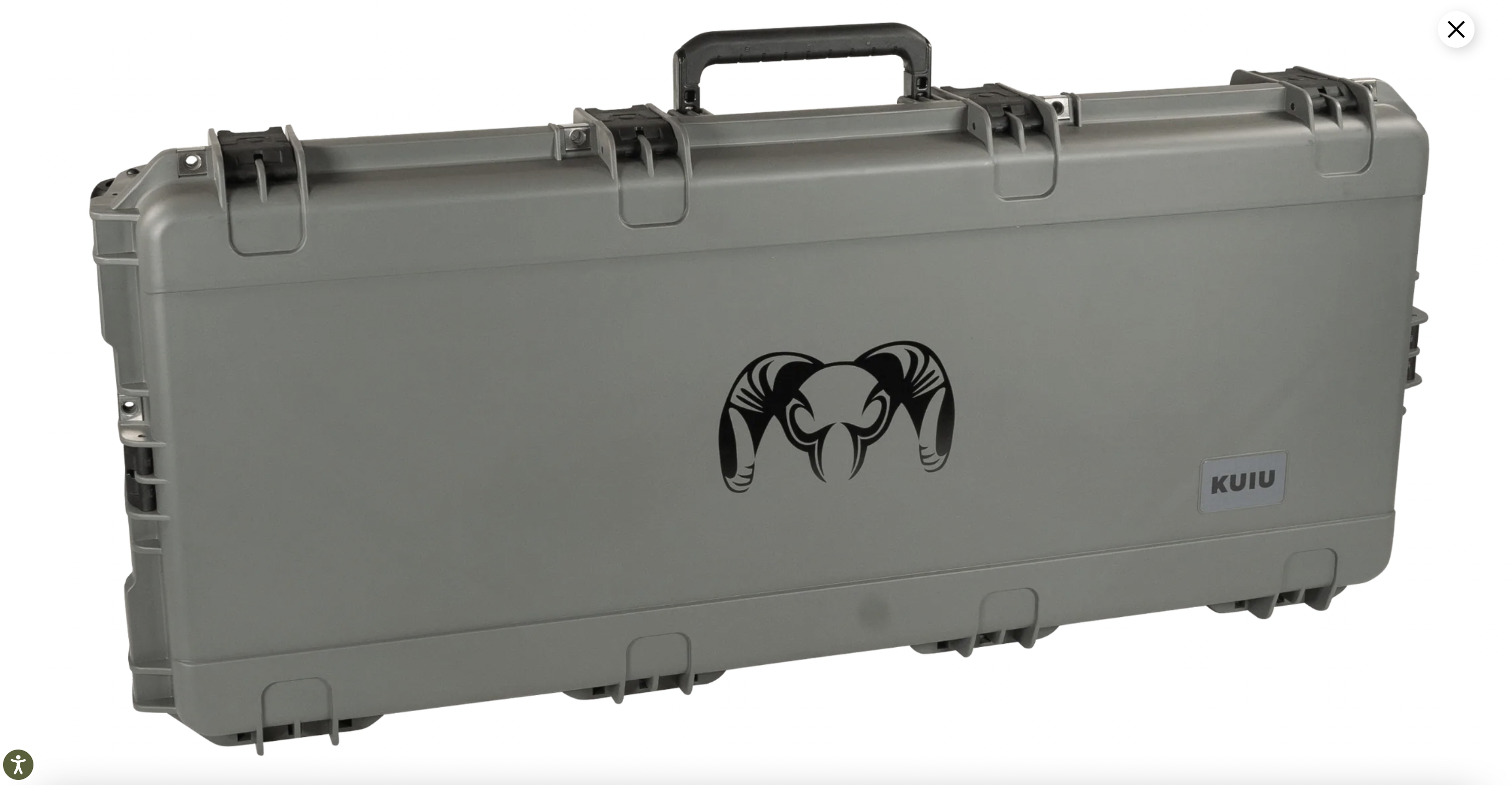 FEATURES
Exclusive KUIU design, color, and interior

Ultra-high-strength polypropylene copolymer resin

UV, solvent, corrosion, and fungus resistant (MIL-STD 810G)

Complete gasket seal for waterproof and dustproof protection (MIL-STD 810G)

Automatic ambient pressure equalization valve (MIL-STD 810G)

Impact damage and corrosion resistant

Continuous molded-in hinge

Patented trigger release latch system

Rubber over-molded cushion grip handle

(6) Padlock holes include stainless steel

padlock protector clipsIn-line skate style wheels for easy transport

Snap-down rubber over-molded cushion grip handle

Carpet interior lining

Foam lined top and bottom

Removeable foam divider

Lifetime Warranty

Made in the USA by SKB®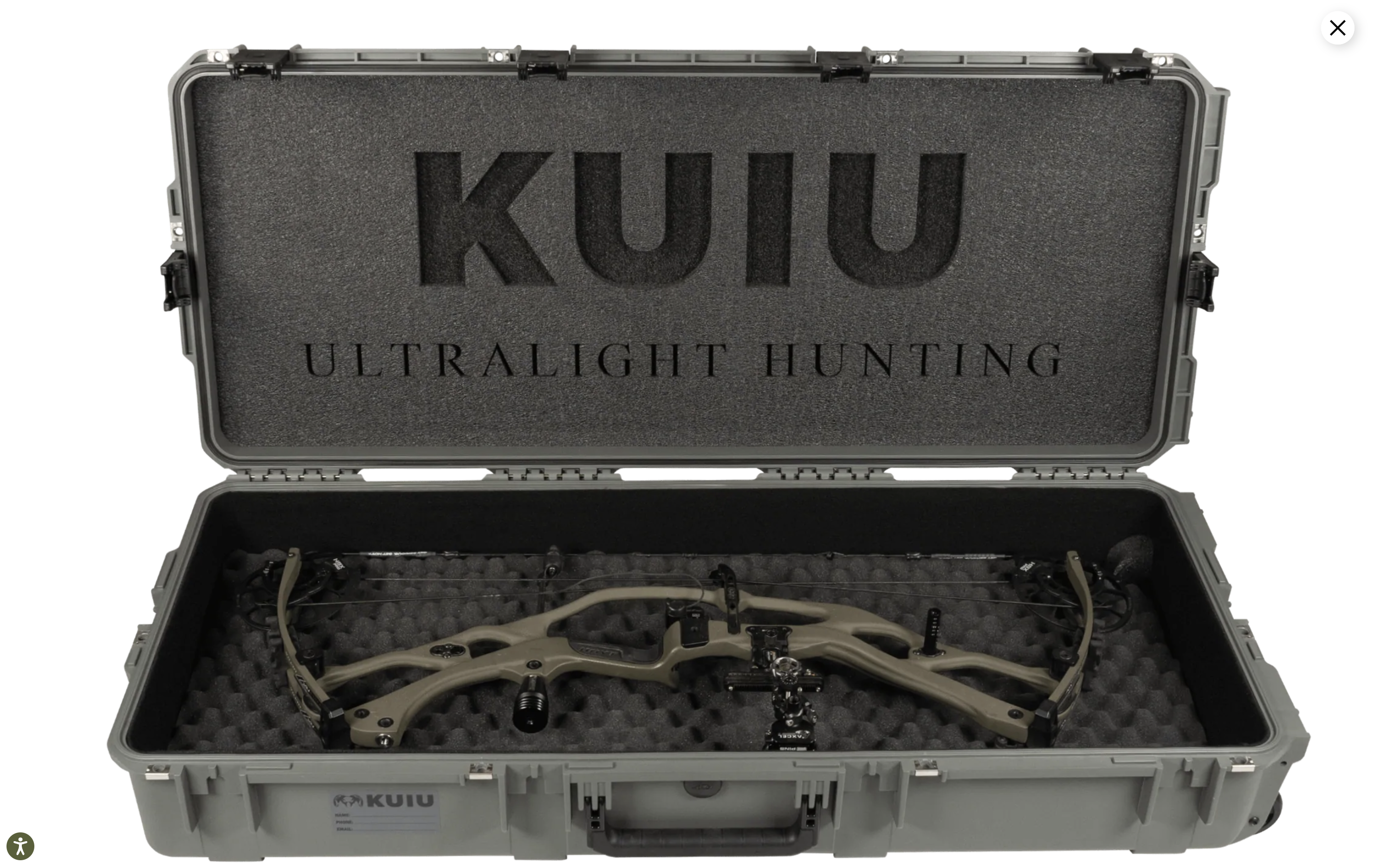 https://www.kuiu.com/products/kuiu-hard-case-42x17i?variant=42218485579934
MSRP is $599 for the 42x17i and $574 for the 50X14i