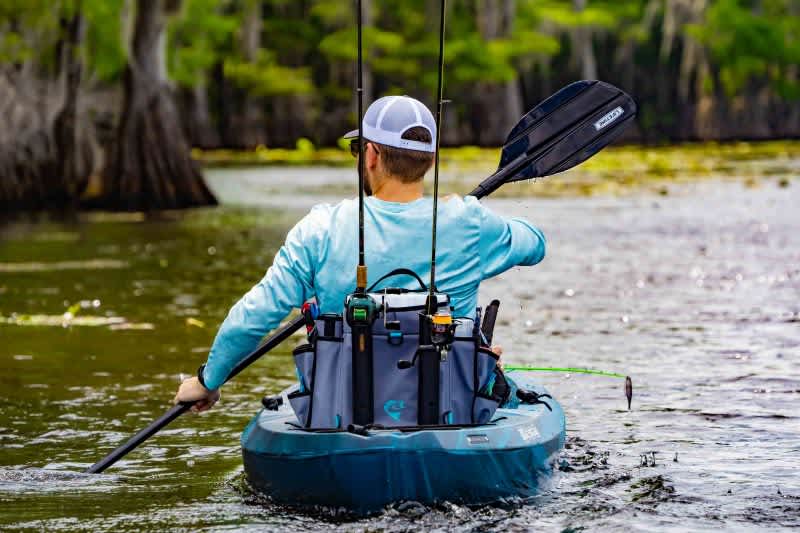 The fine folks over at Evolution Outdoor are pleased to announce that their Rigger Series Tackle Bag is now officially shipping and available for sale online.  These new tackle bags are specifically designed to meet all the needs of kayak anglers. The Evolution Fishing Rigger Series Tackle Bags are made to not only be super functional but to look great while you're using them wherever fishing.
"Evolution Outdoor has introduced the Rigger Series Tackle Bag and in doing so has filled a void in the market for a quality and versatile tackle bag designed specifically for the small craft or kayak angler," said Colt Fadal, Evolution Outdoor's Executive Director of Sales and Marketing. ". "After much anticipation, the Rigger Series Tackle Bag is now officially available online and ready to be put to use by kayak anglers around the country."
The Rigger Series Tackle Bag has been designed to be easy to access with an open-top design that is completely zipperless, Making getting to your 3700 tackle trays and other accessories fast and easy. Made of a tarpaulin material that provides the bag with enhanced water resistance and increased durability. The bottom of the tackle bag is EVA molded to offer excellent stability and resistance to water pooling. There are 2 rod holder tubes on the back of the bag as well as multiple D-Rings to act as tie-downs for the bag or clip-on points for tools. The bag has plenty of storage all over, a large mesh slip pocket on the front, large open accessory pockets on the sides, and as a plus, each side accessory pocket has quick access tool slots. To secure your 3700 trays in the bag, there's a security strap that is integrated with the grab handle. The two multi-use should straps can do double duty to tie down the bag or be used as backpack straps.
Evolution Outdoor's NEW Rigger Series Tackle Bags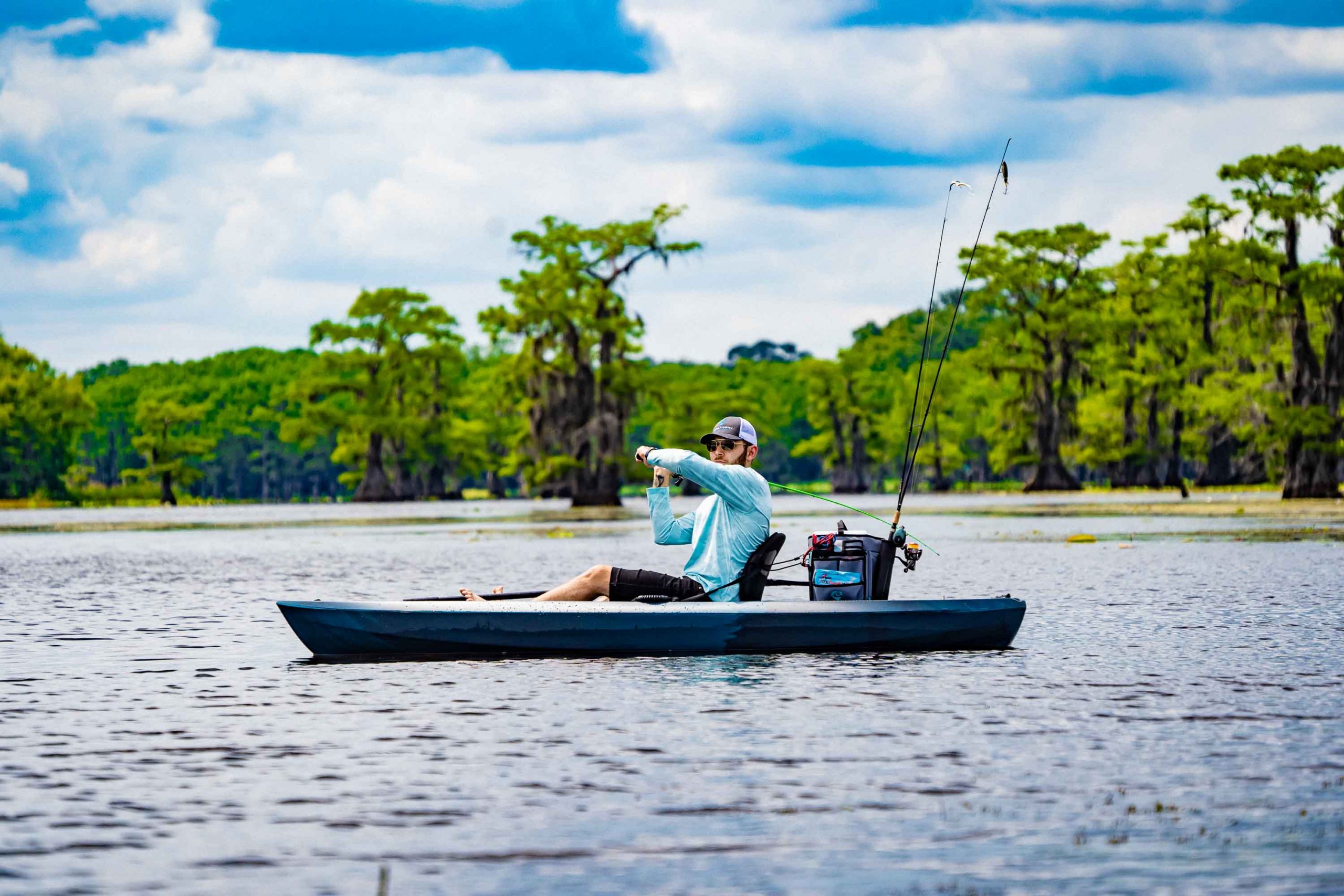 The Rigger Series Tackle Backpack Features:
Tarpaulin Construction Provides Water-Resistance and Increased Durability
Completely Zipperless for quick & easy Access while Kayak Fishing
EVA Molded Bottom for Increased Durability and Resistance to Pooling Water
Large Open Side Accessory Pockets
Large Front Mesh Slip Pocket
Quick-Access Tool Slots on Each Side Accessory Pocket
Large Grab Handle Integrated into Tray Security Strap
2 Rod Holder Tubes on the Backside
Multiple D-Rings to Tie-Down Bag or Clip on Tools
2 Multi-Use Shoulder Straps (Can be Used as a Shoulder Strap or Used to Tie Down Bags)
Dimensions: 10.25" x 13.50" x 9.75"
Side Pockets compatible with 3600 tray or Bait Binder
MSRP on the Rigger Series Tackle Bags is $119.99.
The Rigger Series Tackle Bags are also made to be compatible with the Rigger Series Bait Binder. The binder will fit directly into the side pocket of the Rigger Series Tackle Bag. For more information about this tackle sling pack or shop the full line of Evolution Outdoor fishing, tactical, and hunting gear check out their website.