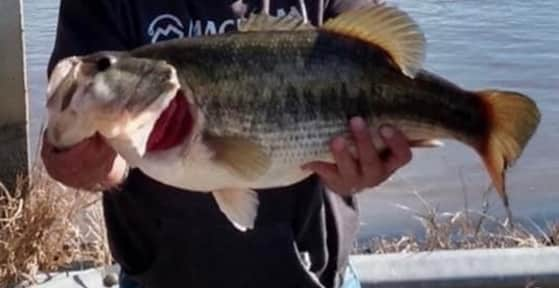 The marshes of South Louisiana aren't particularly known for giving up trophy bass. The competition for food and brackish waters make it tough for largemouth bass to live past 6 years of age. That's why Ron Hindman of Slidell, La. has been traveling to North Louisiana his adult life in order to catch "The Big One." 
"Toledo Bend, Sam Rayburn, Lake Fork, I've fished them all," he said. With numerous trips to what is considered "Trophy Lakes," all Hindman could manage was a 5.5-pounder on Toledo Bend. As the years passed, Hindman refined his bass fishing skills and has grown accustom to the smaller bass that is normally caught in the local bass tournaments.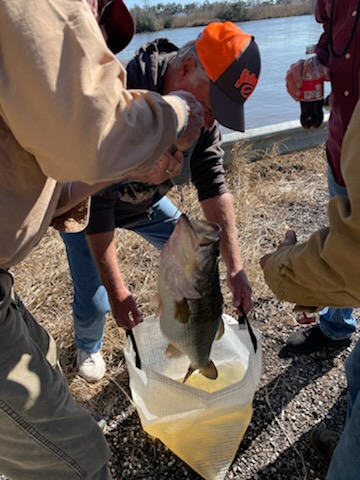 That all changed the past Tuesday when he was pitching a black and blue jig with a crawfish trailer. He was casting it into small cuts that drained out of the swamp. "There was this drain coming out a with a ton of structure in it," Hindman said. "I was about 15 feet from the drain and I pitched my jig into it." The lure sank to the bottom then he bumped it. "When I reeled in, the line went tight, so I thought I was hung up on a stump," Hindman said. "I reared back to pull it loose and when I did the stump took off!"Hindman battled the fish as it made three different runs before turning on it's side on the surface of the water. Hindman reached down and pulled it out of the water. "It was so heavy, I just kept saying — 'It's gotta be a ten…It's gotta be ten!" After unhooking the fish Hindman managed snap a picture of it with his cellphone and then put it in his live well. "My live well is only about 16 inches long so I had to bend the fish to get it in," he said. When he returned back to the weigh-in, the fish was placed on the scale and it flashed a total of 11.3 pounds. He held the fish up for a more-than-normal amount of pictures and proudly returned to the river where it swam away briskly. At last the lifelong bass angler had caught his "big one" and all these years it was in his own backyard.