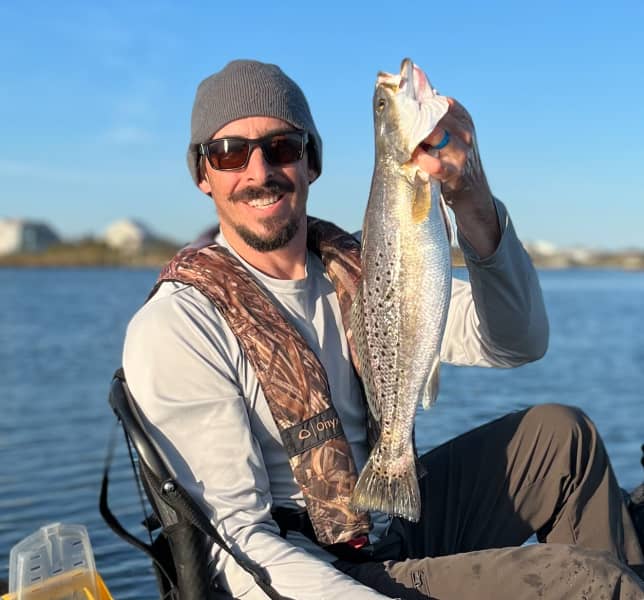 Old Man Winter has certainly made himself at home here in the deep south. Overcast skies and daytime highs are making it hard for inshore fisherman to catch speckled trout in February.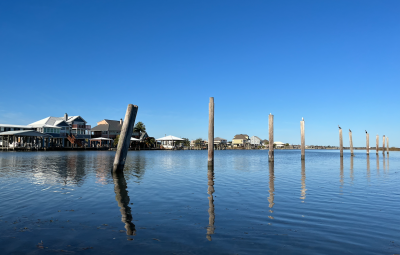 Max Patrucco of Slidell, La doesn't worry too much about the cold weather because he's got a great spot that routinely puts speckled trout in his cooler.  "Geoghegan's Canal is one of the most productive places that I know of for catching wintertime trout," said Patrucco. Pronounced "GO-he-gans," the dead-end canal stretches two miles from Rigolet's Pass, south of Lake Pontchartrain, and runs along US Highway 90 in Slidell. Patrucco fishes from his Wilderness Systems Radar 135 Kayak and launches at Rigolet's Marina. After a 15 minute peddle, he's fishing his favorite ledge in the canal. "The great thing about fishing Geoghegan's Canal is the depth it offers," Partucco said. "I don't have to cover a lot of water because the trout are often grouped up in the deep holes over 30 feet."
Set-up
When fishing the canal, Patrucco uses 10-pound braid with a 10-pound fluorocarbon leader about 2 1/2 feet long. Patrucco's rod is 7-foot medium action rod paired with a spinning reel. When live shrimp are available, he uses a drop-shot rig, but when shrimp are out of season his go-to lure is the 3.5-inch Slam Shady Paddletail made by Salt Strong. "The Slam Shady is scented which can help the fish stay on longer since it's a slower jigging process in the cold," he said.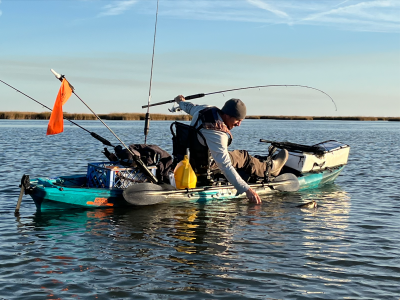 Patrucco rigs it on a 3/8 oz. jighead. In February, the water is relatively clear so the natural color works perfectly. When fishing the deep holes, Partucco positions his kayak 20 yards off the drop-off, then he works his lure back to the boat in order for it to drop down the ledge. "I'll give it a good pop and it's usually when the bait is falling that I get hit," he said.
As February passes, the bite should remain strong in the deeper sections of the Geoghegan's area even into March. Anglers who put in the work to find the deep holes and ledges with their electronics will reap the rewards.