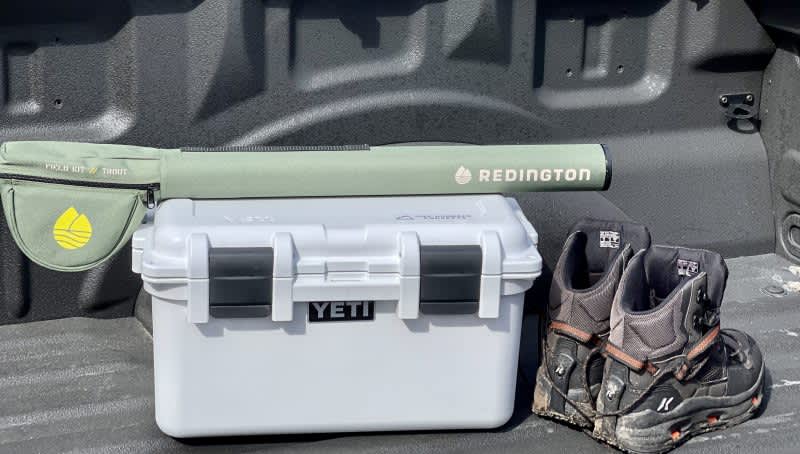 Yeti, the makers of household name coolers and stainless-steel drinkware, have entered cargo and gear storage space. Known for making rugged outdoor equipment at a premium price, the outdoor brand is hitting the ground running by releasing various sizes of their GoBox gear cases. I received the GoBox 30 as a gift this past Christmas, and thought, "What the heck am I going to use this for." Toying around with it, I said, "what can't I use this for."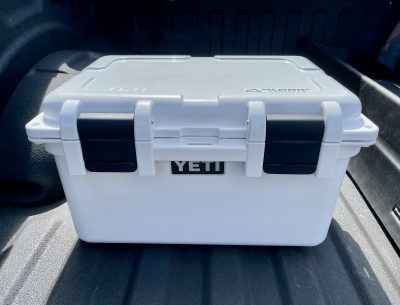 The white variant would not have been my first choice of color, but it was a Christmas gift, so who's complaining? They do come in a limited number of colors presently, King Crab Orange, White, Charcoal, and Tan. At the end of the day, I may end up hitting this one with a rattle can camo paint job. The build quality and material, like with most things Yeti is premium and rugged. The GoBox weighs in at approximately 12 lbs and seems to be made of the same durable material their coolers utilize. While this is not designed as a cooler, it does meet IP65 and IP67 waterproof international standards. The clasp that holds the lid closed is tight but is also very durable. I have broken other rugged, well-known cargo clasp traveling across the country, but the GoBox has impressed me with its build quality. All of the GoBoxs are stackable to make them ideal for storing in your truck bed or garage. Looking in the GoBox, it comes with a gear caddy and divider to keep items organized. On the inside lid, they have what is called the "Pack Attic" which is a three-compartment zipper mesh bag. It is slim enough to not intrude on the main storage bucket, while also being spacious enough to store grab-n-go items like tackle, rain gear, or first aid. They have recently updated this model with a "Heftyhauler Handle," which is not included in the early version I have. It looks to be more of nice to have because the lack of one hasn't limited my use for the GoBox.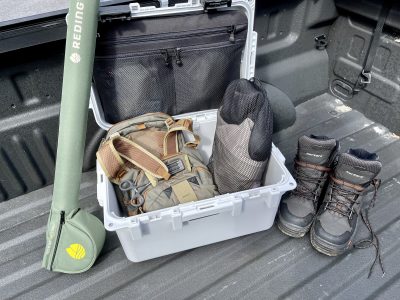 When I first received the GoBox, I wasn't quite sure what to utilize it for. It started its life out being a deer hunting apparel box. It served as something like an easy grab-n-go kit with medical, warm-weather clothes, and other items I didn't want lingering in the truck or my hunting pack. I had a friend call me up to go fly-fishing for the weekend and thought this was the perfect time to load it out as a tackle box. The "Pack Attic" houses my rain gear, first aid, and various tackle I procured from a few local fly shops. The main compartment kept my waders, chest pack, and dry clothes out of the elements. A surprising attribute about the GoBox is the amount of gear it stores while also being very portable. The organization really started to shine when sorting through my leaders, tippet, and fly boxes. I didn't use the divider for organization purposes, but I was pleasantly surprised to find out it can double as a cutting board. It makes for some quick work on some limes for an adult fishing beverage. While we didn't do a float trip this round, I can see how handy this would be to use the tie-down slots to fasten it to a Flycraft for a long float down the river. It is starting to become a luxury being able to move my kit to various vehicles and fishing spots without worrying about losing or forgetting key items.
The GoBox is a great way to organize my fishing and hunting gear, but I am also seeing this being useful while camping or serving as a dedicated vehicle gearbox. I intend to look at the larger GoBox 60 to use as a gear locker for longer road trips that would require living out of my vehicle. Yeti's GoBox offerings are an interesting introduction to the outdoor cargo and gear storage space. While it is a premium price, the size, construction, and out-of-the-box organization really set it apart from the competition.