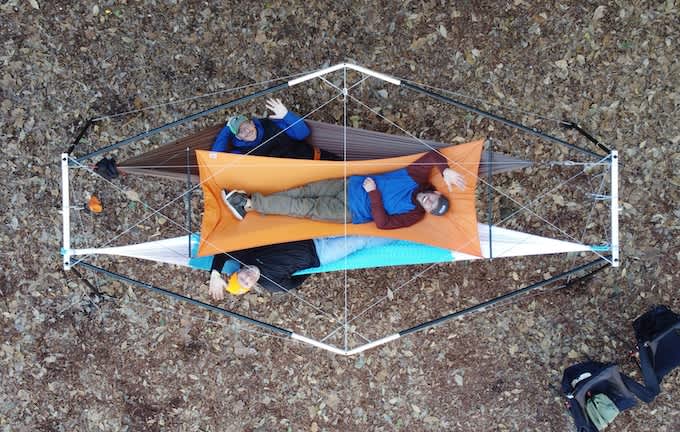 Hammocks are a great way to have a relaxing read in the backyard or take with you camping or hiking to provide yourself with something that is elevated off of the cold and possibly wet ground. A new product in this category has just arrived today, the new Hive. Hive is the world's first portable hammock stand for two and features a free-standing design and allows you to hold up to three hammocks making co-sleeping with your hiking partners much more space efficient!
More Camping Gear @ OutdoorHub.com: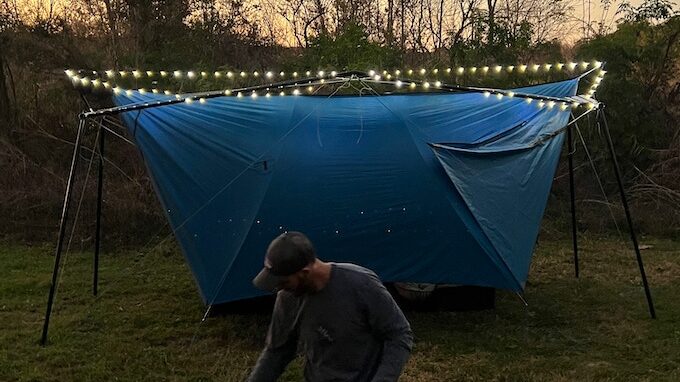 Introducing the New Hive Portable Hammock Stand for Two
Adventures are best enjoyed when well-rested. More and more people are experiencing the great sleep and energized excursions that come with sleeping in a hammock. But hammocks limit us to finding a camp spot with the perfect trees — and usually, to sleeping alone. Not anymore.

With Hive Hammock Stand, you can hammock wherever you please, in whatever hammock you choose. And, now you can hammock next to someone you love. (Don't worry — if you still want to hang solo on Hive, that's cool too.)

Put simply, Hive is the very first portable two-person hammock stand in the world.

On top of that:

It requires NO staking.
It holds bridge and XL hammocks (up to 14' long!).
It guarantees our sky-high quality standards.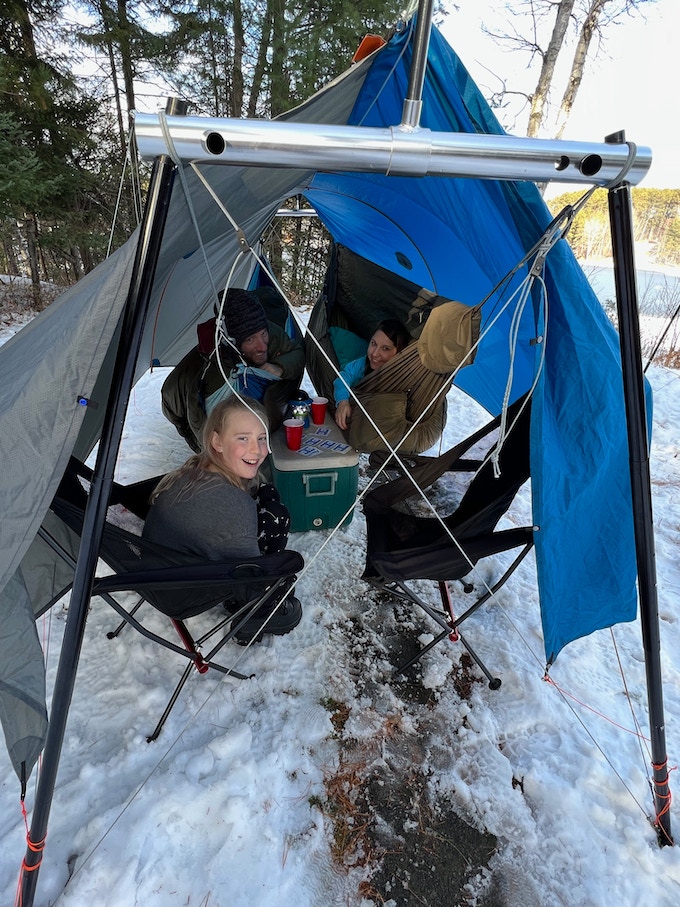 Hive requires NO staking. It uses telescoping aluminum poles that pack down small, and click easily into place where you need them. The done-for-you tension lines are quick and simple to adjust, so you can do less setup and more relaxing. We've also incorporated larger, user-friendly push buttons, so setting up in the cold is a breeze.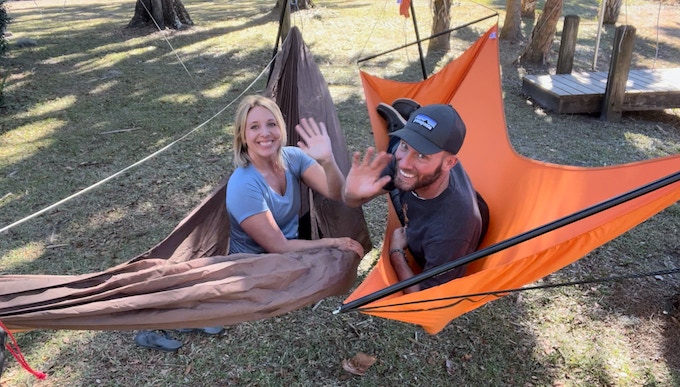 The Hive Hammock is currently not a commercial product yet but you can be one of the first people to have one if you back the YOBOgear Kickstarter page. If you pledge $799 or more to the project you'll receive a full Hive Hammock stand plus the tarp extension poles seen in the pictures in this article. This is a huge discount on the proposed retail price of the Hive Hammock system which is set to be $1,199 – adopting early gets you a $400 discount plus some extra gear! If you'd like more information on the new Hive portable Hammock stand you can visit their Kickstarter page here. The commercial release of the Hive is estimated for sometime in August 2023 when you'll be able to order it online.