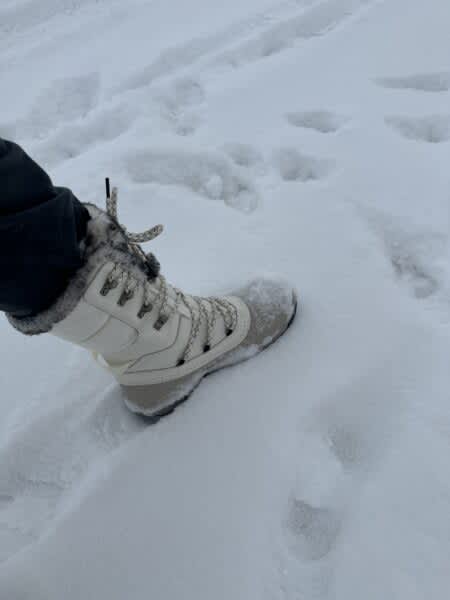 We recently moved back to Alaska. We were up there before about a year ago. I wrote an article about the Bogs winter boots and how disappointed I was in them. They claimed to stay warm down to -40F, but they couldn't even keep my feet warm at 30 degrees, let along -40!
Bogs are great boots for spring time mud, even summer time out in the garden, but not for winter.
Living in interior Alaska, I need boots that can actually get down to the minimum -25F. Where I am, it can get down to -40, but it is extremely difficult to find boots in the $200 or less category that can effectively keep feet warm enough in those temps. There are boots that exist that can keep your feet nice and toasty in -40F and even colder, but they can run on the much more expensive side of things, which isn't a bad thing, just something I'm unable to purchase this time.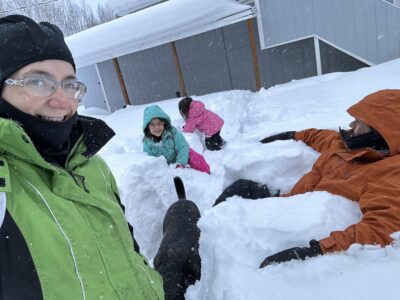 This time around before we headed back to Alaska, I knew I needed to find quality boots that would actually do what they say. I was burned hard by those Bogs so I was skeptical of all claims now, whether it was a name brand or not.
I purchased a pair by Columbia but when I received them, my excitement faded quickly as the boots felt flimsy, there was no insulation and they just felt cheap all around. Not something I would have expected from Columbia.
I ended up having to go into a local clothing store that specialized in nothing but winter clothing.
A really nice salesman helps me into a paid of The North Face Shellista IV boots that I instantly fell in love with.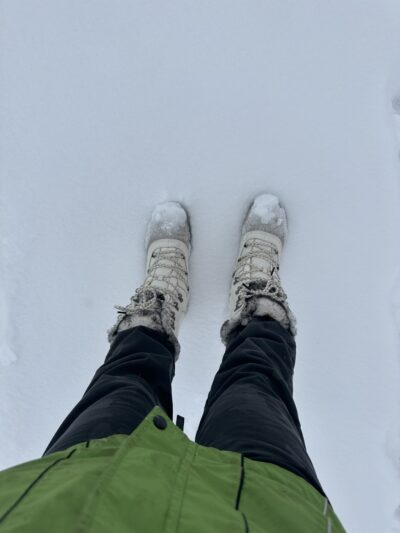 He began to explain that I needed at least a size or two up for proper winter boot performance. This is because if the insulation is too squished, that it can actually impair the insulation from working properly. So I got two sizes up and even two sizes up, they fit perfectly.
I wore them on the drive up through Canada and into Alaska, but didn't really get to fully 'break' them in until we reached our new home and had to unload all of our stuff in -22F.
My legs were cold because I didn't have an underlayer on. My face was cold because I didn't have a baklava mask on. My chest and arms were warm as I had the propery clothing there.
And my feet? Well I'm pleased to report that my feet were warm! I actually didn't even notice until about halfway through and realized I wasn't miserable with cold feet.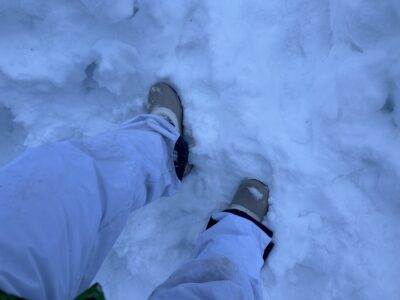 If you have the right pair of boots and the right clothing, you shouldn't be constantly concerned about being cold, because they should just work!
It's not the weather that will kill you, it's the wrong gear!
What's that ol' saying?
There's no such thing as bad weather, only bad clothing.
I've had everything else covered and I am happy to report that I've found the final piece of the puzzle so I can stay warm from head to toe.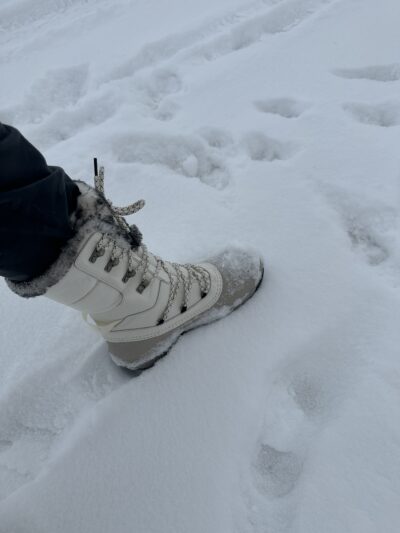 I highly recommend you check out The North Face Shellista IV boots. I paid $169, but they have sales frequently, especially near the end of the winter season.