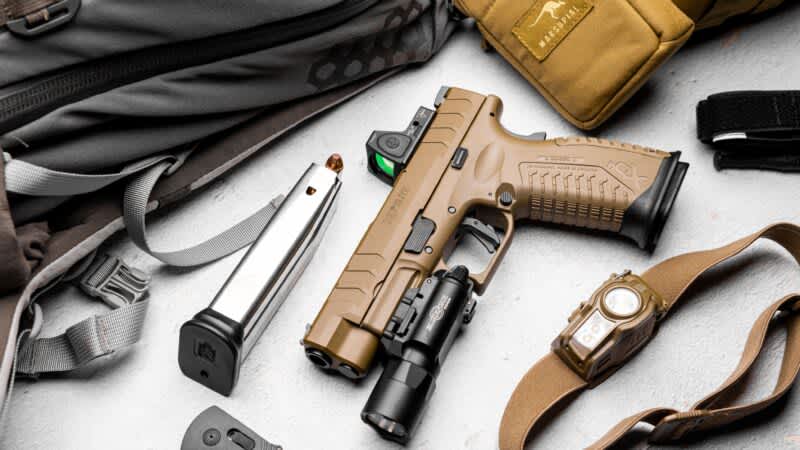 10mm is an extremely popular cartridge for hunters and outdoorsmen for a number of reasons, chiefly, the fact that the 10mm sports not only some of the best power-to-capacity of any semi-auto handgun cartridge but also gives outdoorsmen and hunters access to a wide variety of defensive ammunition that is suited for defending oneself from predators they may encounter when out in the wild. Springfield has just announced their new Desert FDE 10mm XD-M Elite OSP pistol which is an additional variant on the XDM-Elite OSP pistol series.
More from Springfield on OutdoorHub.com: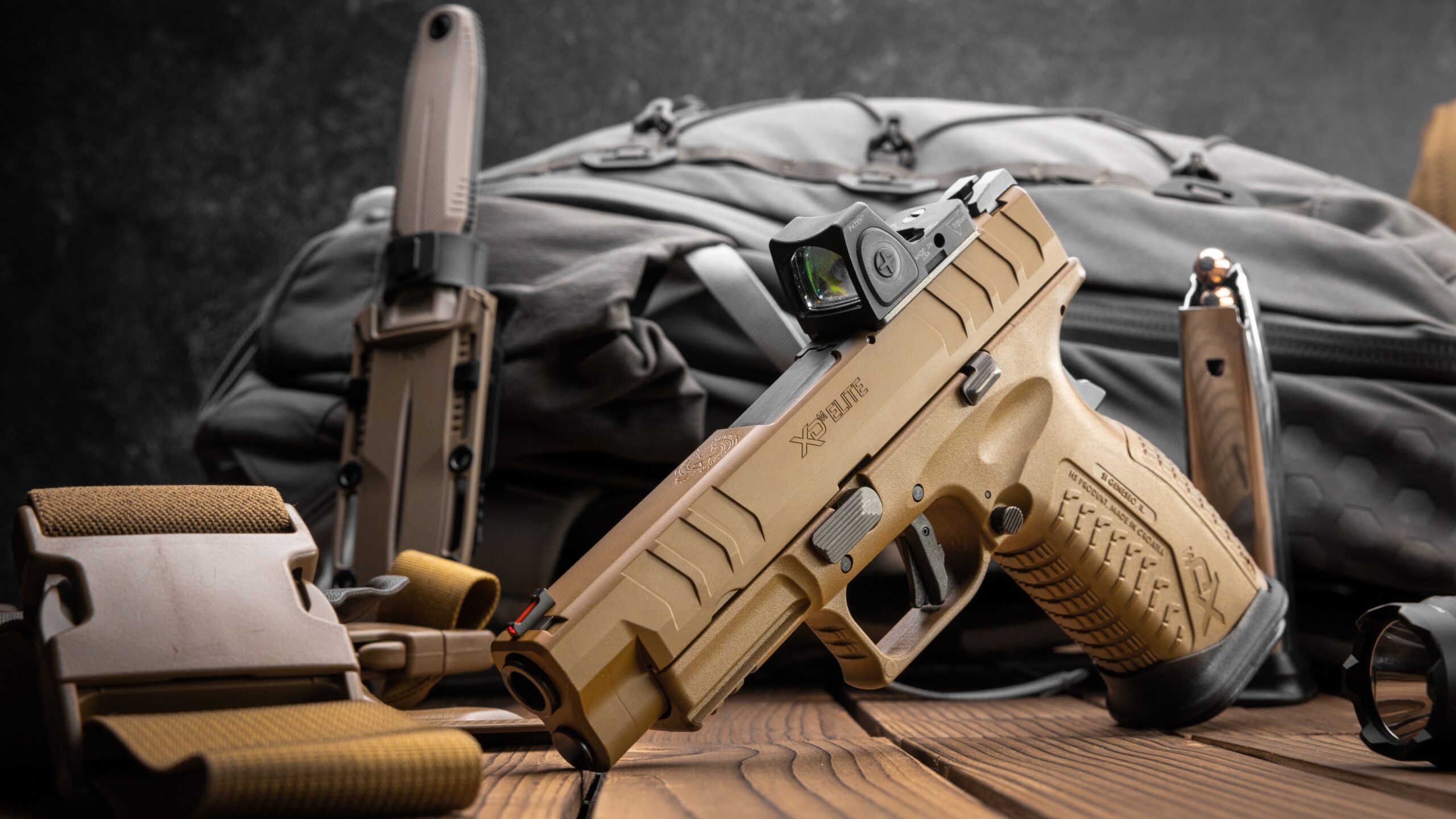 FDE in 10mm – Springfield's New Desert FDE 10mm XD-M Elite OSP
"The XD-M Elite 10mm in Desert FDE provides shooters with a powerful pistol that will definitely stand out from the crowd," says Steve Kramer, Vice President of Marketing for Springfield Armory. "The popular Desert FDE color, combined with all the enhanced features of the XD-M Elite line, makes this newest variant an appealing option for fans of the powerful 10mm cartridge."
The pistol comes optics ready with adaptor plates for nearly every red dot optic on the market, a double zipper soft-sided gun case, and two 16-round magazines, and will be sold for an MSRP of $695.00. For a complete list of specifications or to learn more you can visit the product page here. If you're on a budget and want an optics-ready handgun chambered in 10mm for self-defense against wild predators, this might be a really great option for the price.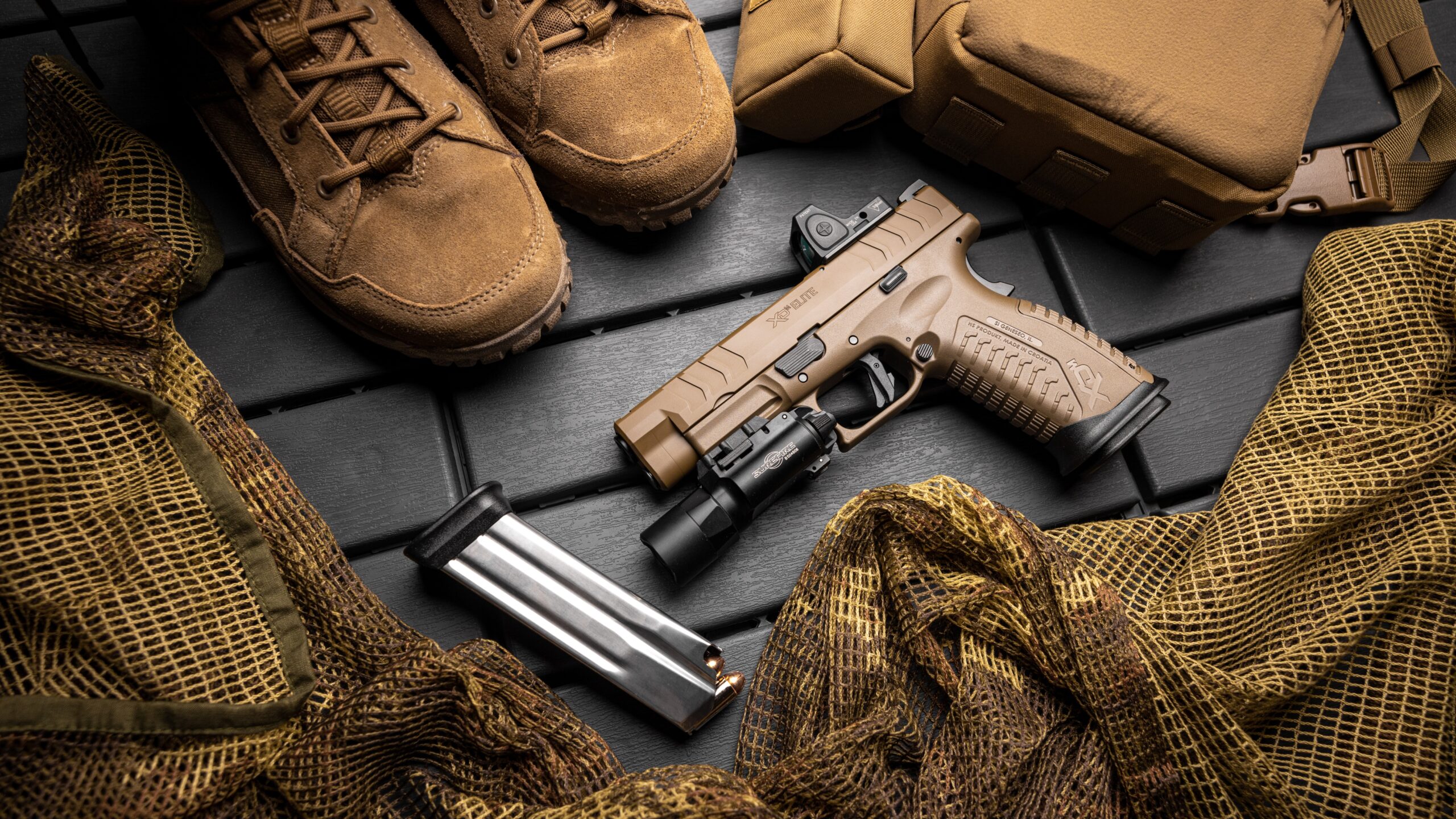 GENESEO, ILL. (03/14/23) – Springfield Armory® is proud to announce the release of the XD-M® Elite 4.5" OSP™ 10mm in Desert FDE. This highly capable 10mm, now available in the popular Desert FDE color, redefines what you should expect from a modern, striker-fired firearm.

Built on a solid foundation, the XD-M Elite 4.5″ OSP 10mm in Desert FDE combines capable capacity with powerful performance. The 4.5″ match grade Melonite® finished barrel maximizes ballistic performance, and the highly ergonomic frame houses a 16-round, double-column stainless steel magazine. Two magazines are included.

Featuring the Optical Sight Pistol (OSP) system, the Desert FDE XD-M Elite 4.5″ 10mm features a removable seamless cover plate that covers a mounting interface for installing the optic of your choice with available mounting plates. Topping off its forged steel slide is Springfield Armory's excellent Tactical Rack U-Dot™ rear sight, featuring a u-shaped white outline that works with the high-visibility fiber optic front sight.

To facilitate quick reloads, the Desert FDE XD-M Elite 4.5″ OSP 10mm features a removable extended and flared "short" magwell. Also, at the heart of the pistol is the Match Enhanced Trigger Assembly (META™) system, a superbly refined trigger featuring a flat face and integral overtravel stop. For enhanced operation, an ambidextrous slide stop works in concert with the pistol's ambi magazine release to ensure the pistol can be run easily by either hand.